You'll need to channel your inner Indiana Jones to find the secret door at Shuffled Shrines.
The Fortnite v21.20 patch arrived on Wednesday bringing a new POI, the Charge SMG, and the return of Port-A-Forts.
Alongside these changes, the Indiana Jones Battle Pass Quests also went live. Players can complete the challenges to unlock a series of adventure-ready cosmetics, and ultimately, the Indiana Jones Outfit.
How to find the secret door past the main chamber in Shuffled Shrines
One Quest that has left people particularly stumped asks you to find a secret door in the new Shuffled Shrines POI. It involves working through a little Indiana Jones style puzzle, here's how:
Firstly, make your way to Shuffled Shrines. It's found at the location of the temple between The Joneses and Rocky Reels.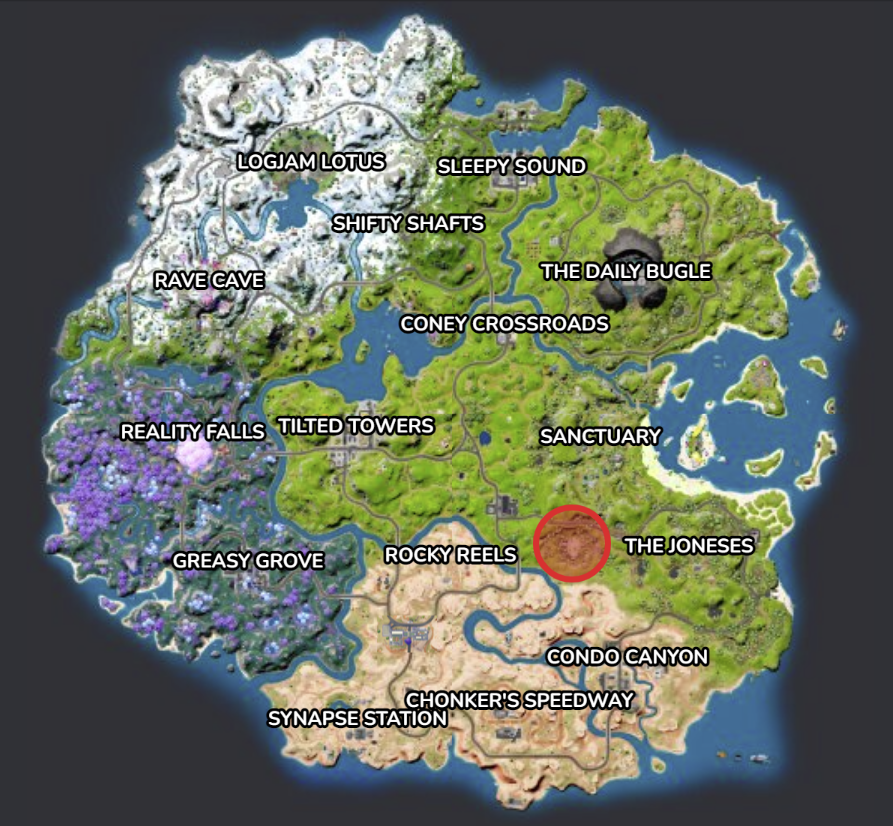 Image via fortnite.gg
The next step is to locate the three stone tablets hidden around the POI. They will each display a coloured Rune; either blue, yellow, or red.
Rune 1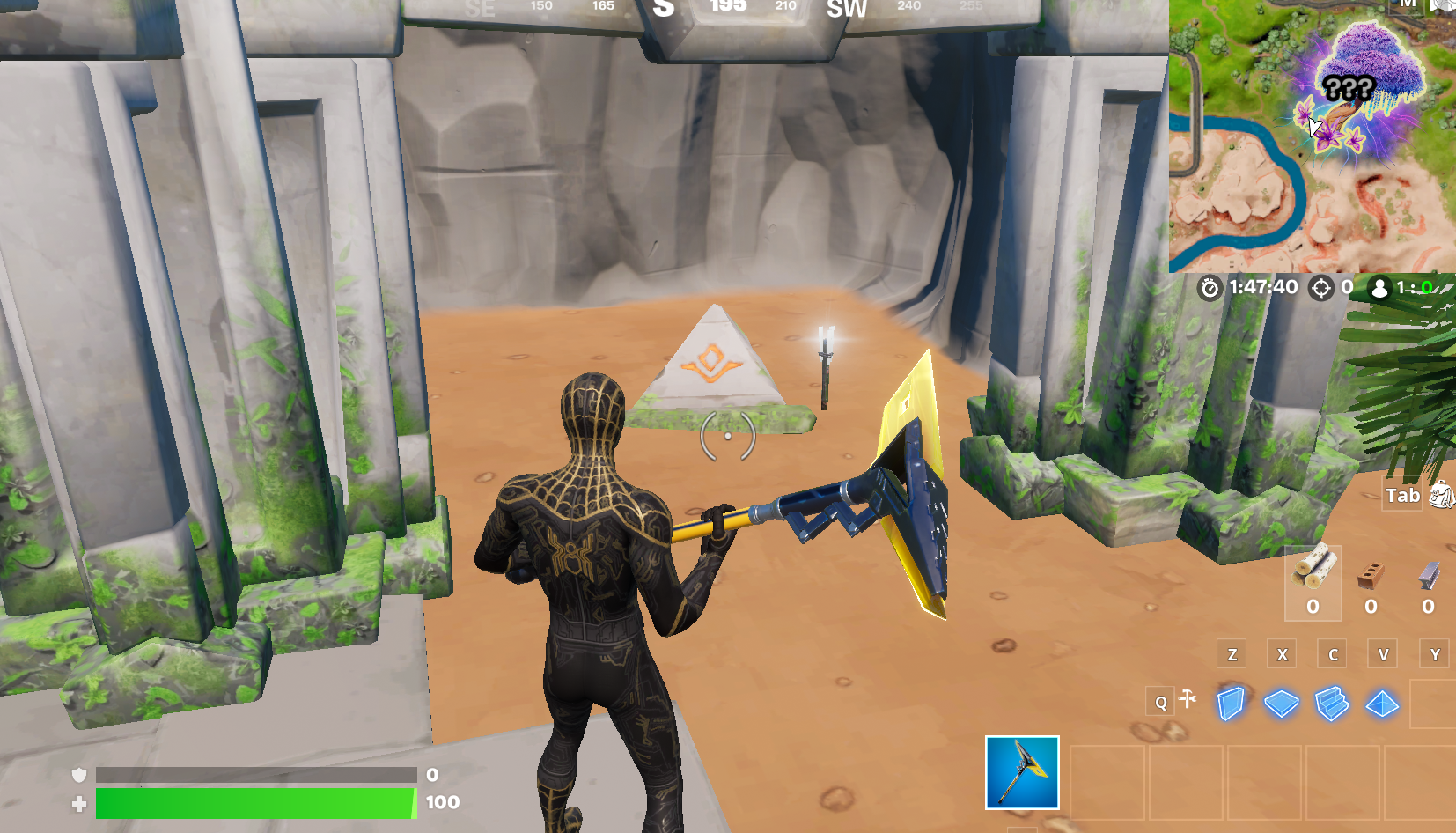 Rune 2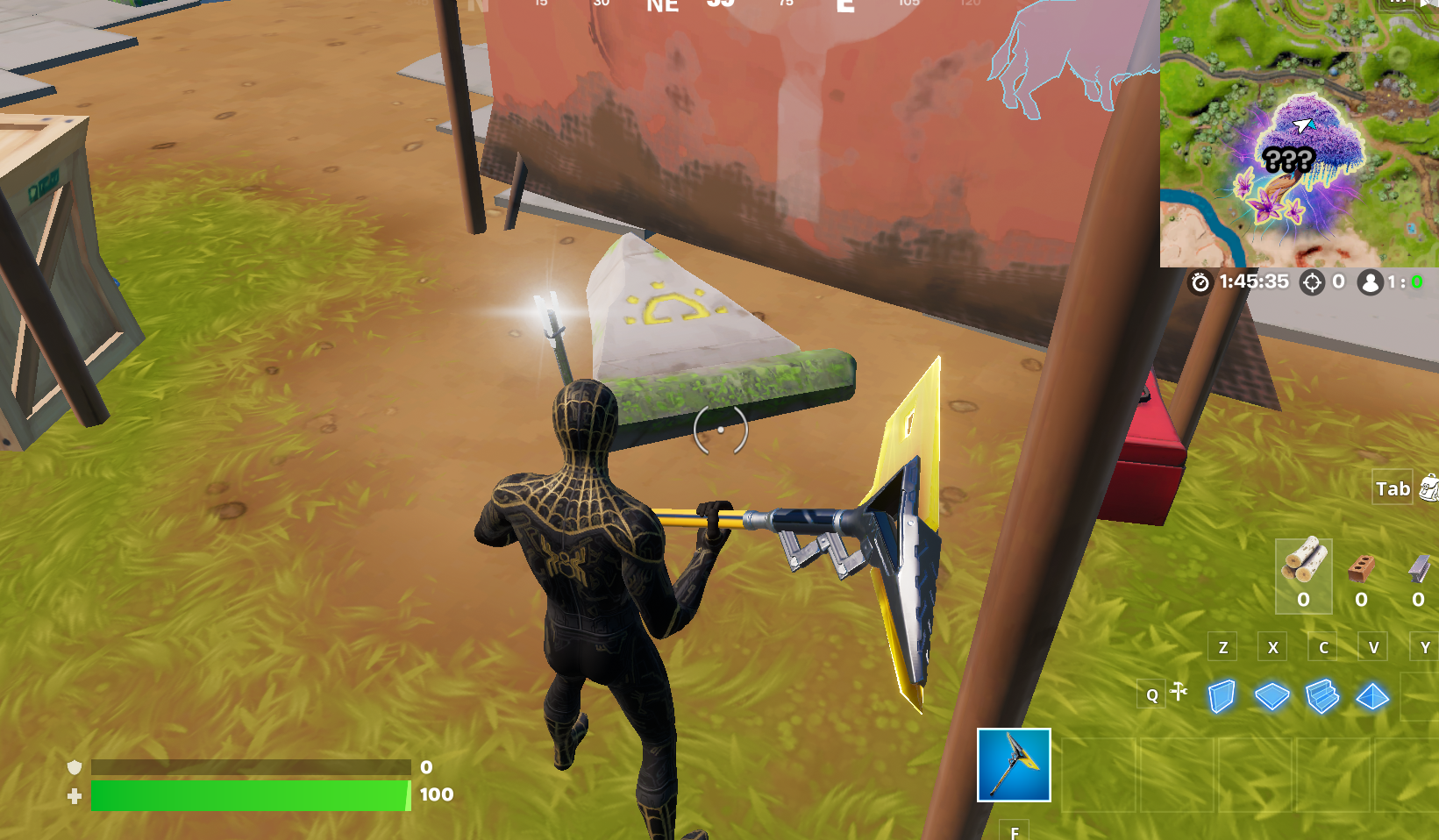 Rune 3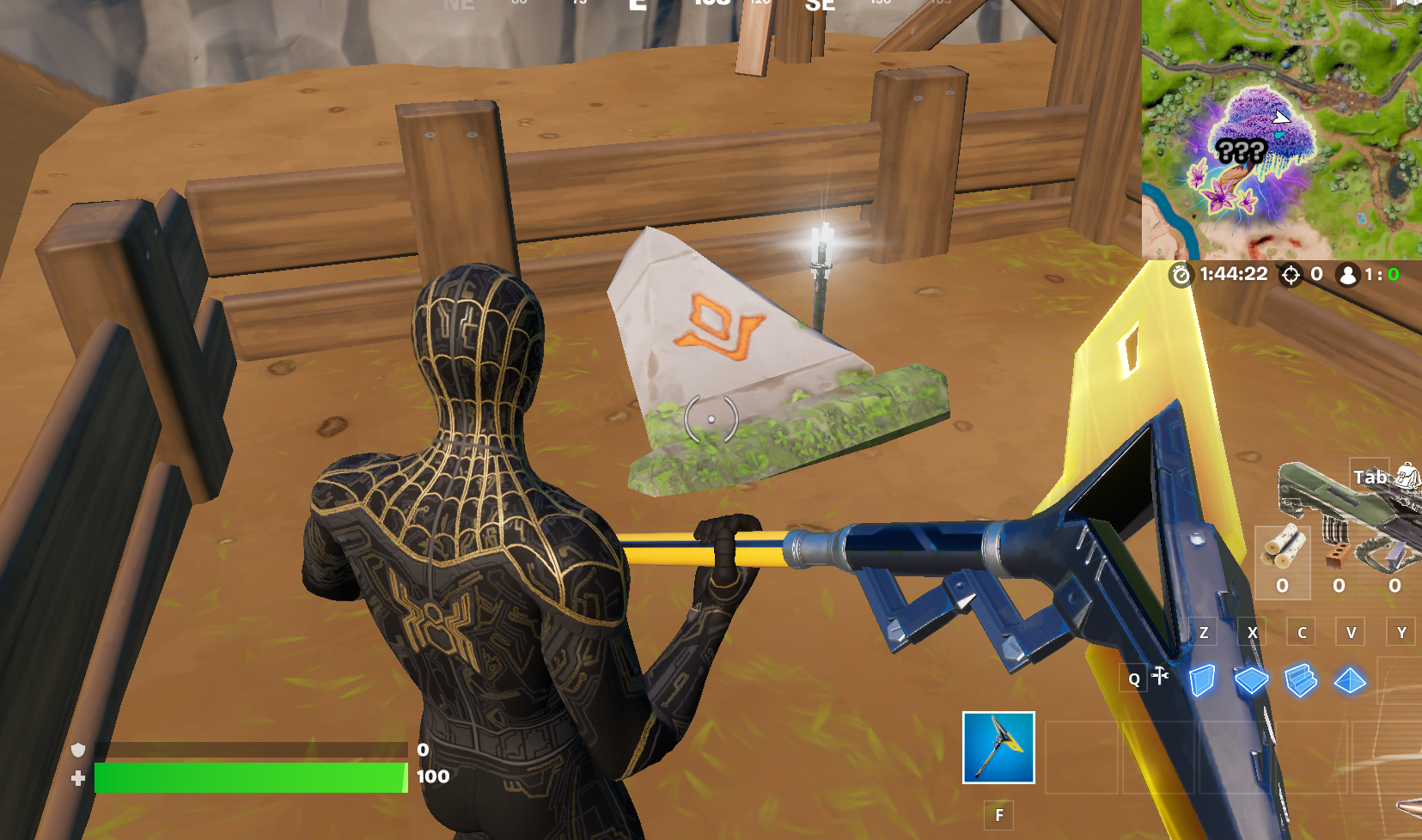 These Runes correspond with another set of four tablets standing next to each other in the center of the temple (next to the roots of the Reality Tree). Interact with these tablets to change which Rune they display.
When you're in-game, it will be easy to work out which order they are supposed to go in based on which corner of Shuffled Shrines you found the hidden Runes in.
After you have correctly done the first three tablets, you can simple keep swapping the last one until it works.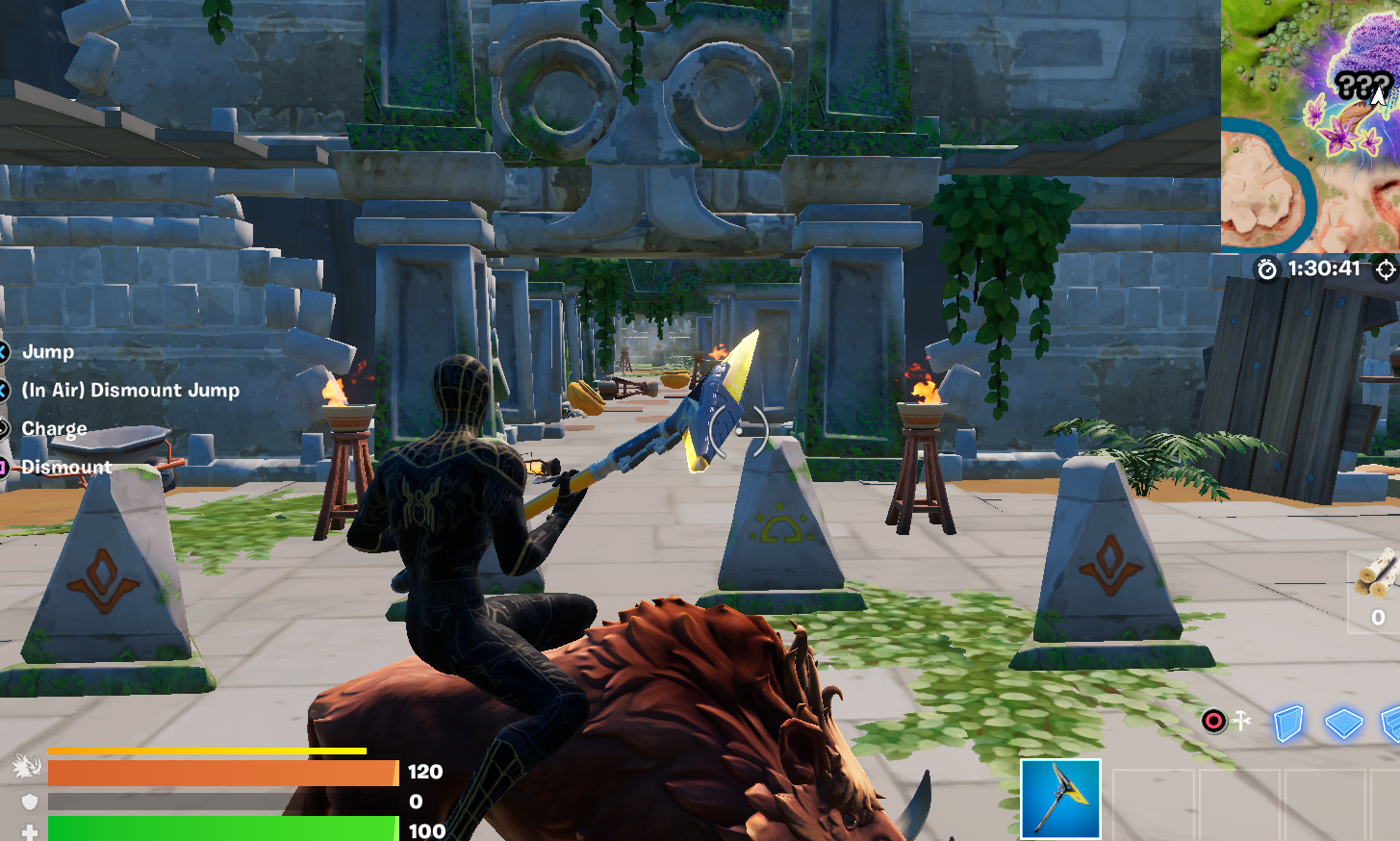 Once you've cracked the code, an entrance will open up in the stone wall behind the Runes. Be careful, there are Poison Dart Traps on the walls.
Navigate down the corridor by dodging the elevated reddish steps on the ground - If you stand on one of those, it will activate the traps!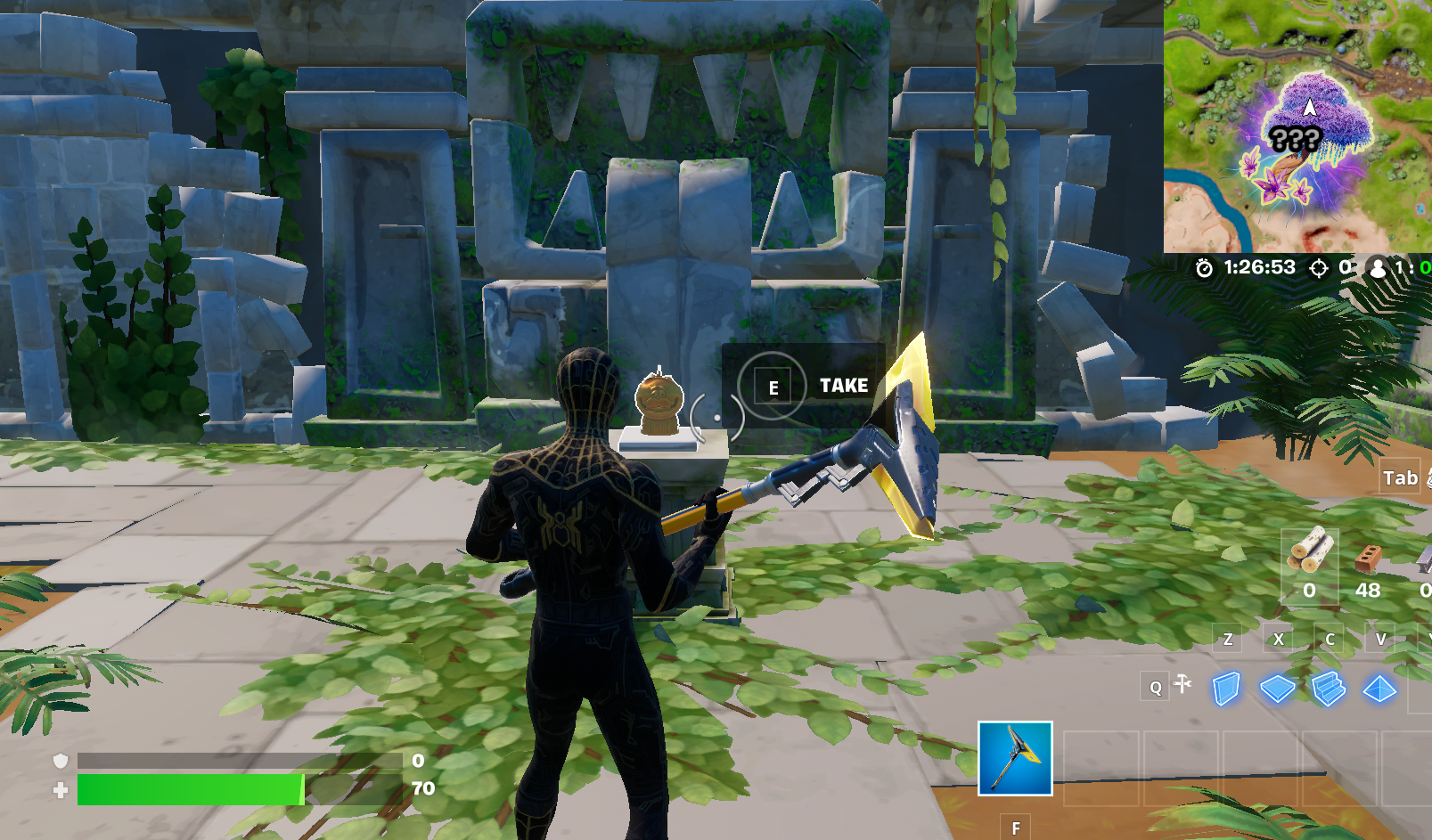 At the end of the passage you'll see a little golden Tomato Head sitting on a plinth. You can interact with this to unleash a rolling boulder.
To the right of the plinth, there's another secret area hidden behind the wall. Break or climb through to discover some extra Chests and loot.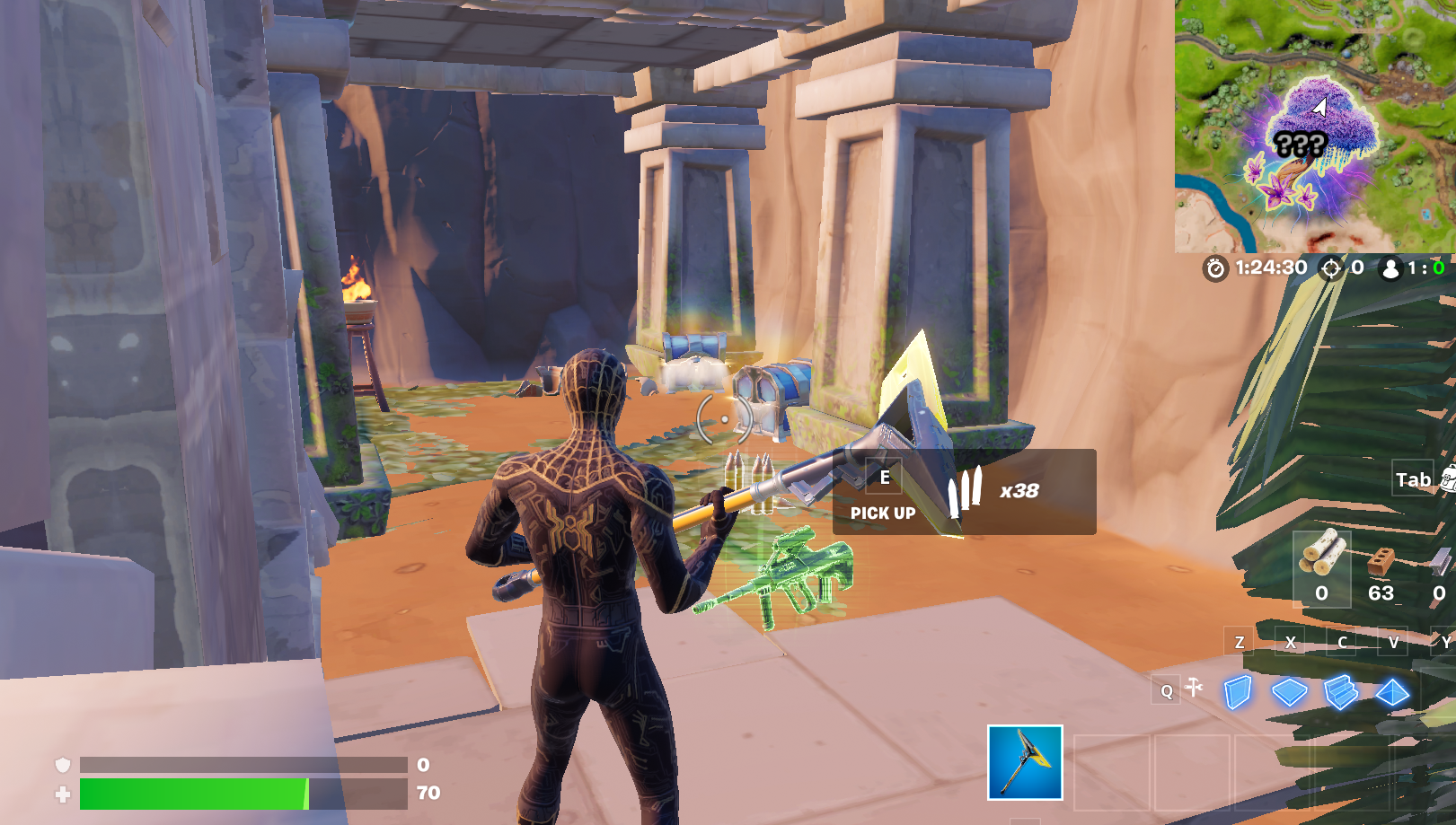 And that's pretty much all there is to it! Go explore Shuffled Shrines and good luck on your quest to unlock the Indiana Jones skin.