Keep your eyes peeled! Your favourite Fortnite drop could soon be getting a rework.
The Fortnite Island is constantly evolving; it's one of the things that made this Battle Royale so popular in the first place. From fresh biomes and ever-updating POIs, to two entirely new maps, there's always something to explore.
While many fans still long for a trip back to Chapter 1, it's never likely to truly recapture the original Fortnite feel. Instead, Epic keeps ploughing forward and innovating, while trying to sprinkle in little hints of nostalgia along the way.
In Chapter 3 Season 3, the developer has been prolific with map changes. We got the new Reality Falls location and surrounding mushroom biome, plus Command Cavern transformed into the Rave Cave.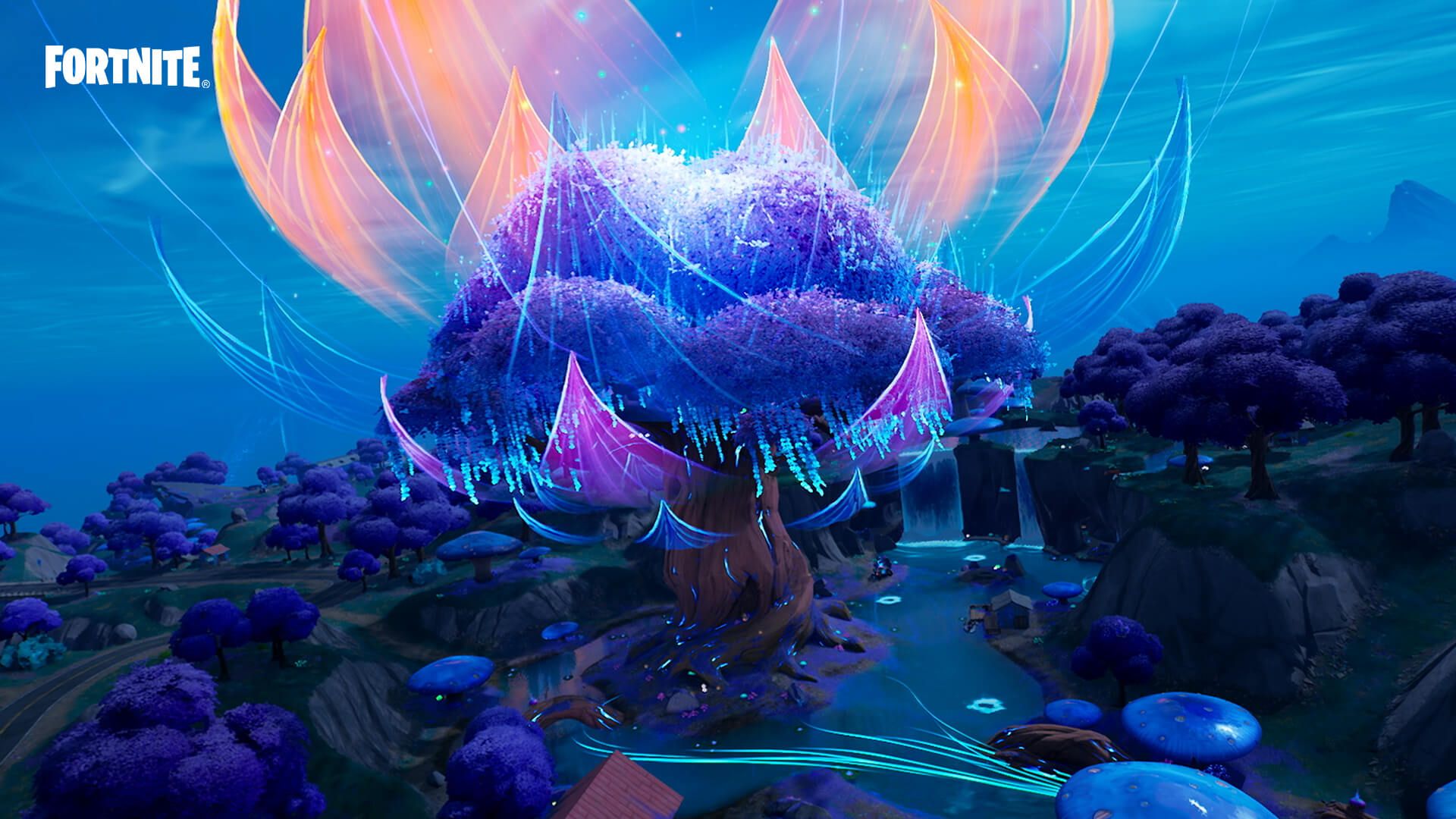 We've had regular updates since then, and it sounds like there's a lot more coming! Here's what to expect:
Reality Blooms
In recent weeks, "Reality Blooms" have taken over Logjam Lumberyard and the Butter Barn. These spots now vary game to game, switching between a selection of designs themed on past POIs.
According to leakers, the next two places to get the Reality Bloom treatment will be Sleepy Sound and Condo Canyon. Check out how Sleepy will look below courtesy of @koooooomar:
Sleepy Sound will cycle through the following styles:
Condo Canyon:
Temple
On Tuesday, the official @FNCompetitive Twitter account posted to warn competitive players of "significant changes" coming to the temple between Rocky Reels and The Joneses.
This will happen with the next Fortnite patch on July 5. This may well be another Reality Bloom, but the fact that Epic shared it ahead of time suggests the difference could be quite dramatic.
Tilted Towers
Finally, the three destroyed buildings in Tilted Towers will soon be replaced as part of the Block 2.0 initiative. Creators have submitted their designs already and they are being reviewed by Epic.
Starting July 21, the best buildings will be featured in-game for the community to vote on. The winning entries may stay for the rest of the season, or perhaps even longer.