Certain players will be granted a new Pickaxe as a makegood for recent server issues.
Epic Games returned from holiday break on Monday and have already announced a solo tournament and introduced the new Shield Keg item. As of today, the Winterfest celebration is officially over and Snowball Launchers, Sneaky Snowmen, Holiday Presents and Chiller Grenades have all been returned to the vault.
However, there's still one more gift to come. If you play a lot of Fortnite, you will remember that the servers recently went down for an extended period. In fact, they went down, came back, and then went down again the very next day. Shortly after this, the developers posted to say they would be making up for the lost time.
The lobby screen now displays an alert in the bottom right, reading "EXTRA WINTERFEST PRESENT: Winterfest shows there's an extra Present that cannot be opened. We'll be granting you the new Crescent Shroom Pickaxe later this week".
A follow up Tweet from the official Fortnite account explained that you must have logged in to the game during Winterfest to qualify for this reward.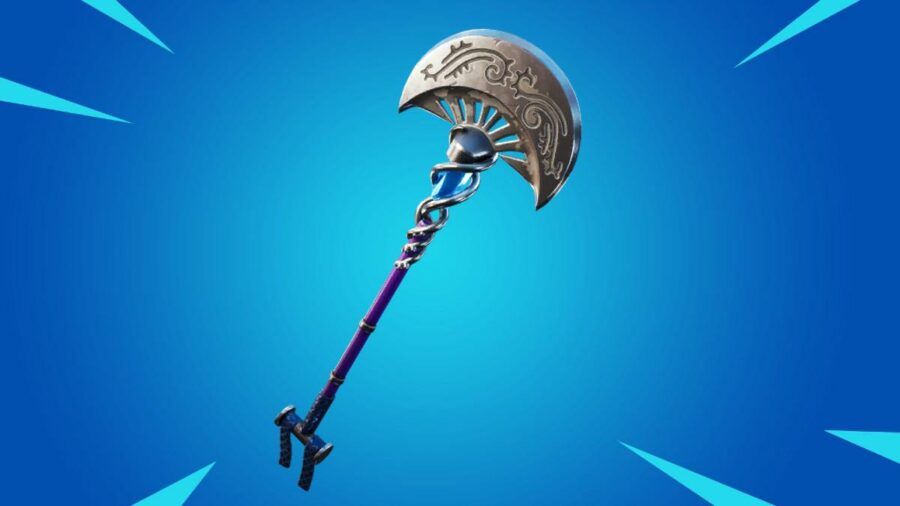 As pictured above, the Crescent Shroom Pickaxe is part of the same set as the long-awaited Madcap Outfit. Both items and possibly additional cosmetics are expected to arrive in the Item Shop at some point this weekend.
Alongside the free gift, Epic revealed that there will be a Power Leveling Weekend running from January 7 at 7PM ET until January 10 at 7AM ET. This means plenty of bonus XP to catch up your progress on the Battle Pass.
With the weather update bringing Tornadoes, Lightning and potentially other significant changes set to arrive on Tuesday, now is a great time to get your Fortnite 2022 grind underway!