Bunker down with the new Armored Wall Trap and pick between two Fortnite favorites.
Carrying on their consistent content schedule from last season, Epic Games are showing no signs of slowing down, dropping the first update of Season 8 after just one week. Wow it feels like the old days!
This was a hotfix rather than a full patch, meaning no download is required. Don't let that fool you though, there are still plenty of changes to enjoy.
Armored Wall item
The new Armored Wall Trap offers the strongest ever protection against enemy attacks. Place them on any build piece to increase its HP to 2,500. Perfect for those situations where you are desperate to heal up but keep getting sprayed.
Armored Walls can be found as floor loot or in Supply Drops and drop in stacks of five. You can hold a maximum of twenty at a time. Be aware, you can't edit an Armored Wall, so you'll be forced to find an alternative way out.
Shockwave Launcher vs Rift-To-Go
Head over to one of the new Donation Boards set up at POIs across the map to take part in the next community vote. Pledge your gold bars to help bring back either the Shockwave Launcher or Rift-To-Go from the Fortnite vault.
Leaker @HYPEX is running a Twitter poll to gauge early impressions. Right now team Shockwave Launcher has the lead.
After this, further campaigns will unlock throughout the season, giving us the chance to unvault the Combat Shotgun, Boogie Bomb and more. There will even be a vote to decide which brand-new item is added.
Fortnite's Fourth Birthday
September 26th marks the fourth anniversary of Fortnite's signature Battle Royale game mode. As usual, this means an in-game celebration, free goodies, and of course…cake!
From 9AM ET on September 24 until 2AM ET September 28, consume Birthday Cakes to replenish your health and shields and find rare loot inside Birthday Presents. The Battle Bus may even join in with the festivities too.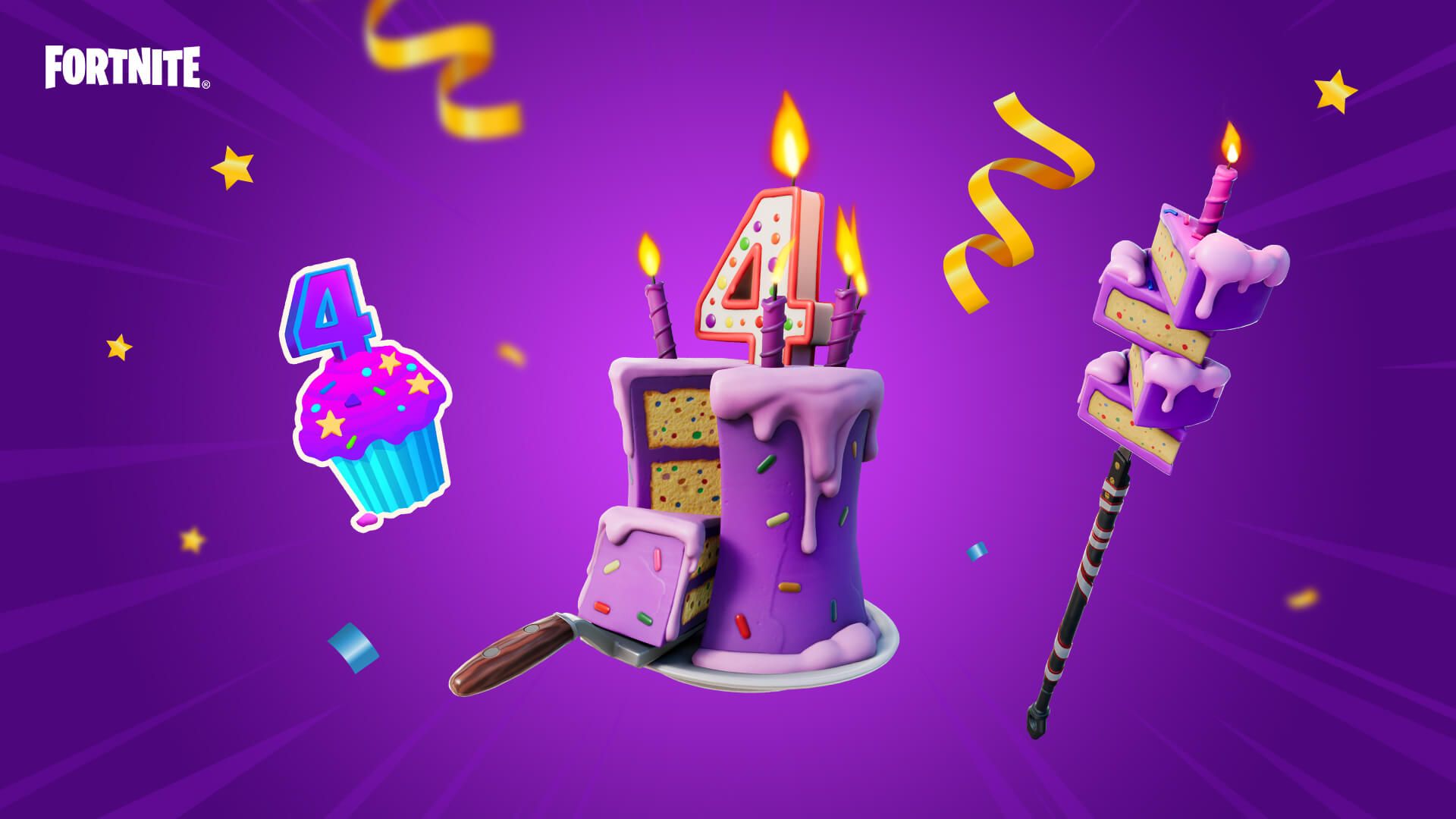 Also, within this same timeframe, complete special birthday-themed Quests to earn a few treats for your locker. Up for grabs this year are the 4 Me??? Back Bling, Hooplah Hammer Pickaxe and 4? Score! Emoticon.
Competitive updates
Donation Board voting, Armored Walls and Birthday Cakes are all disabled in competitive playlists. Additionally, the Carnage and Venom Symbiote mythics have been removed and fog has been reduced.