Are you team Shockwave Launcher or team Rift-To-Go?
Fortnite Chapter 2 Season 8 is underway, and players are quickly learning to adjust to all the exciting gameplay changes. The Reboot system has been significantly improved and matches are feeling way more action-packed.
Even if you're yet to pick up that purple Victory Umbrella, the Season 8 Battle Pass has you covered with plenty of fresh swag for your locker.
Initial impressions are that this season's loot pool is the most balanced we've seen for a while. Nothing too crazy has been added so far, but there will be some other items coming soon.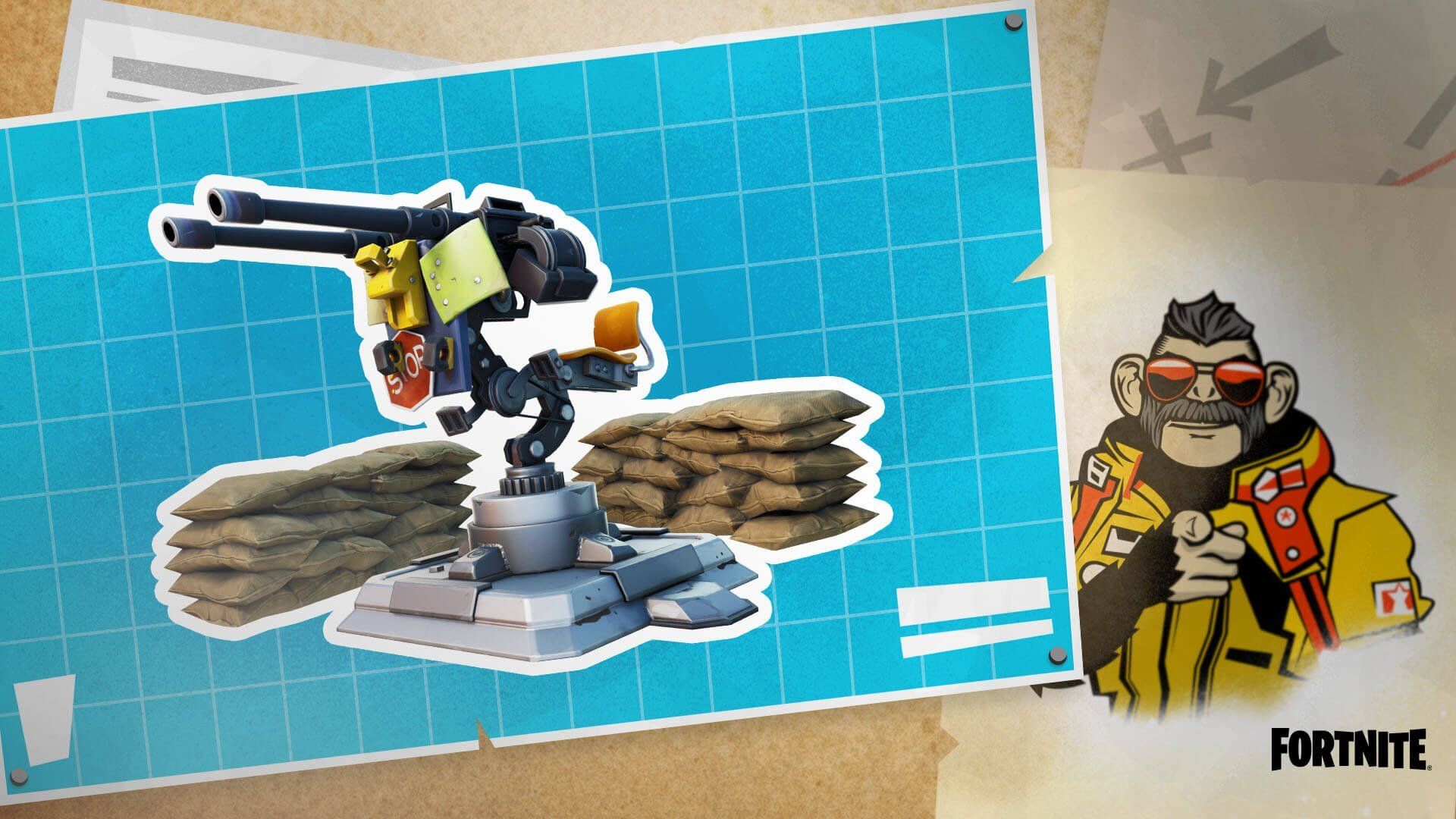 One of the overlooked pieces of information from Monday's update was the "global effort" to protect the Island. Fund Machines around the map will allow fans to donate gold bars towards various causes throughout the season.
The first of these pushes was to decide whether Turret Stations would be set up in various locations. According to Fortnite leaker @HYPEX, the community has already surpassed the 1 billion gold threshold. This means we can expect to see Turrets begin to pop up shortly.
Now this is where things get interesting. If we reach 10 billion gold contributed, we will unlock Round 1 of a series of votes dictating which new weapons are added and which existing items are unvaulted.
Round 1 would see players pick either the Shockwave Launcher or Rift-To-Go to make a comeback. Dataminer @iFireMonkey is running a Twitter poll to gauge the early favorite, and after roughly 20,000 answers, team Shockwave Launcher has a narrow lead with 53.4% of the votes.
Future Fund Machine ballots include:
Round 1: Shockwave Launcher vs Rift-To-Go
Round 2: (NEW) Recoil Submachine Gun vs Recoil Assault Rifle
Round 3: Boogie Bomb vs Combat Shotgun
Round 4: Flint-Knock Pistol vs Proximity Launcher
This is a fun new mechanic and a great way of engaging the community and giving them a bit more control over the game they love. It also brings some added utility to gold bars which could be further built upon going forward.