Find your next FNCS Trio with Fortnite's new Arena Fill mechanic plus watch out for a deadly pair of Mythic abilities.
We're less than a week into Fortnite Chapter 2 Season 8, but Epic has already implemented a couple of gameplay changes to keep things fresh. This was a hotfix so no update is required, though you may still need to download Thursday's maintenance patch if you haven't already.
Symbiotes Clash
Two mysterious canisters have appeared on the Island. Bond with the Symbiote to harness the powers of either Carnage or Venom.
The canisters will appear on your map and grant Mythic abilities. This will take up an inventory slot, though it's probably worth it seeing as the attacks are pretty deadly.
Currently, it seems that the Symbiote Mythic is available in both standard playlists and Arena.
Arena Fill
In their most recent competitive update blog post, Epic Games revealed that a Fill option would be coming to Arena later in Season 8. Well, it's live sooner than expected! Load up Fortnite now to try it out.
It works the same way as Fill in normal public playlists. Simply choose "Fill" before searching for an Arena Duos or Trios lobby and you will be matched with random teammates at a similar amount of Hype.
Not only is this fantastic news for people struggling to find a team for events, but it should also lead to some great content for streamers and pros. In their announcement Tweet, Epic stated "We'll be looking for your feedback, and if we decide to adjust anything we'll let you know".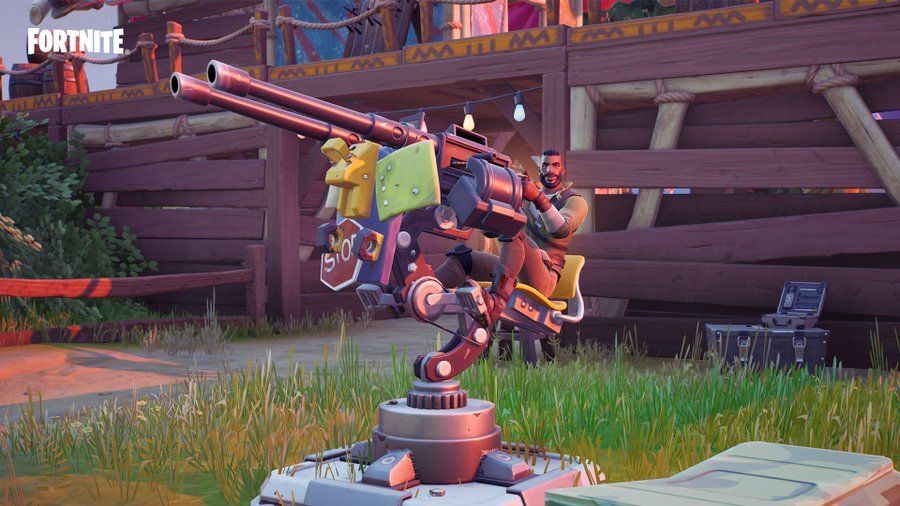 In case you missed it, the first Turret Station has been assembled in Boney Burbs thanks to the community's Bar donations. However, there are still more to build before we move onto voting for either the Shockwave Launcher or Rift-To-Go to be unvaulted.
It sounds like there's still a ton of new content in the pipeline for Season 8 too. Leaker @HYPEX has mentioned all kinds of upcoming additions including an "Icy Grappler" item, ridable wildlife animals and even a "Sliding" movement mechanic.