The Inflate-A-Bull has become an instant hit with Fortnite fans.
Epic Games has deployed another hotfix to keep Fortnite Season 7 feeling fresh while we wait for the v17.20 patch. This follows the addition of Alien Nanites last week, a device which creates a temporary low-gravity zone when thrown.
Inflate-A-Bulls
Introducing one of the coolest new items we've seen for a very long time… Inflate-A-Bulls arrive as a result of the Imagined Order's efforts to design a cow disguise that will deceive the Alien invaders.
The Inflate-A-Bull is primarily a movement item, allowing you to bounce or roll around the map at lightening speed when inflated. When not in use, it doubles up as a uniquely stylish backpack.
Mari reporting - Got a hot saucy update on emergency evasion tech!

IO agents have nicknamed it the Inflate-a-Bull!

Bounce around like a totally normal-looking cow… bounces… around…? ??#HotSaucersLeakshttps://t.co/QP28yNC7JJ pic.twitter.com/58sX1tTlOx

— Fortnite (@FortniteGame) July 13, 2021
Momentum is key if you want to cover some real distance and you will go a lot quicker when heading downhill. When you find yourself needing to climb upwards, it's easier to roll rather than bounce.
When shot at by an enemy, you will be shielded from damage but the Inflate-A-Bull will pop. It will gradually self-repair and you can keep an eye on the usage bar to see how much juice it has left.
A bunch of old items have been recycled in Fortnite Chapter 2 and many of the original ideas have been somewhat disappointing, however, this one seems like an instant classic. Discussing the Inflate-A-Bull with his stream chat, Aussie star "Lachlan" exclaimed, "this is probably one of the best rotation items we've ever had".
Where to find it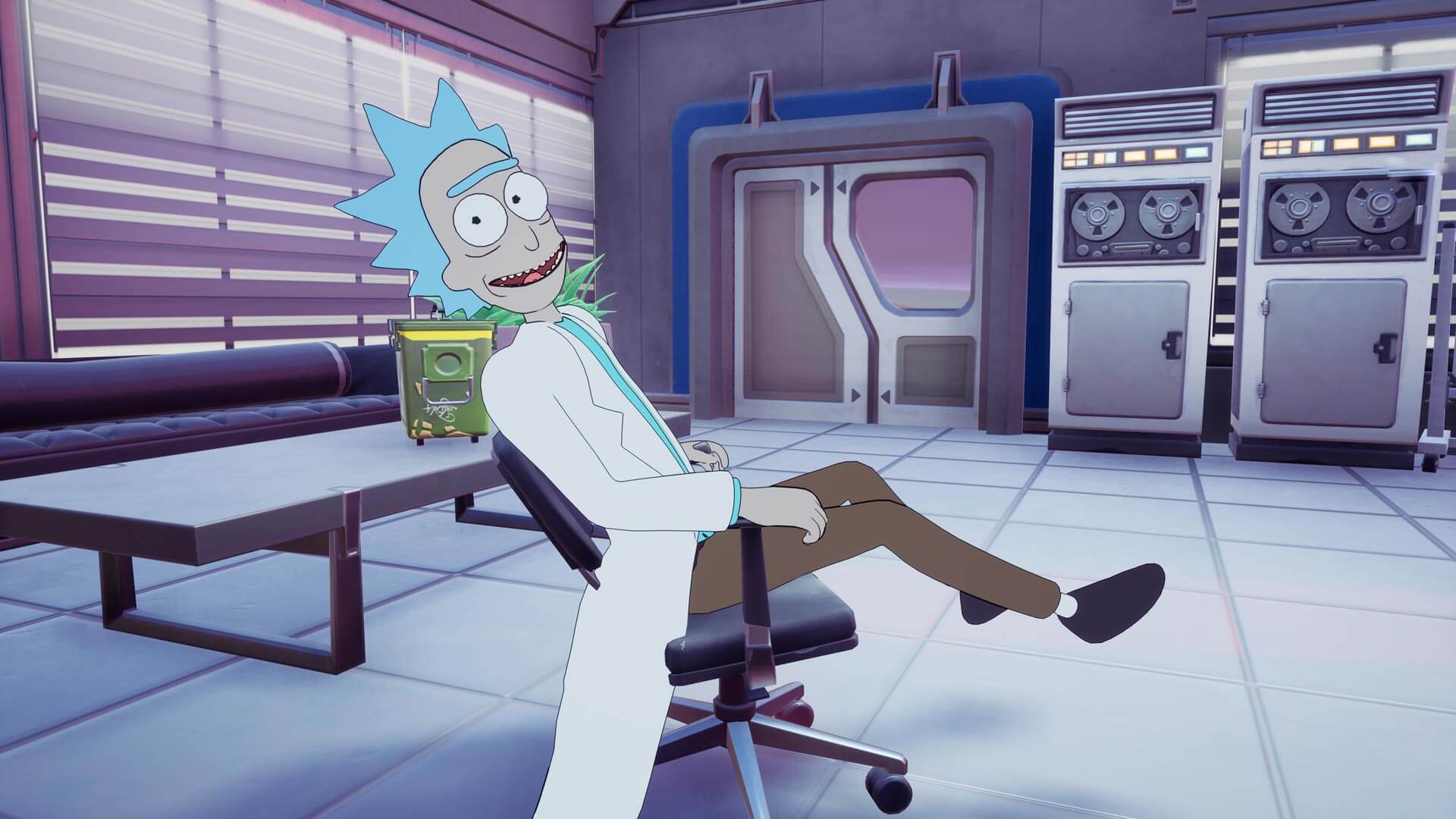 You can speak to Rick Sanchez at the Defiant Dish IO Base just east of Weeping Woods to buy an Inflate-A-Bull for 25 Gold Bars. Unfortunately though, the NPC only has one in stock per match, making this quite a gamble.
They do also spawn in IO Chests, regular Chests, Supply Drops and floor loot. Currently they feature in both public and competitive game modes, though this may change in the future.
Holly Hatchery
The town once known as Holly Hedges has been further overrun by the Alien army. Their mysterious biomes have spread across many of the buildings and Parasites are beginning to hatch.
Alien Parasite eggs have begun spawning in Holly Hatchery, and Trespassers have begun guarding the streets. pic.twitter.com/Ohlc2xibMa

— iFireMonkey (@iFireMonkey) July 13, 2021
This is not a friendly visit either, Alien Trespassers are now guarding the streets so you'll have to fight for your loot.
Elsewhere on the Alien front, Abductors have returned to standard playlists and Zyg, Choppy and their Mythic Ray Gun have travelled up towards Weeping Woods.