Competitive, casual, or somewhere in between, there's a treat for every Fortnite fan in the Spring Breakout update.
New to Fortnite, Spring Breakout 2021 arrives tomorrow, Tuesday, March 30, with the v16.10 patch. Eggspect plenty of Easter-themed antics, including fresh cosmetics, gameplay changes and an exciting one-off Duos Cup.
Content Update
Take aim and fire, a festive favorite returns in the form of the Egg Launcher. Send your enemies scrambling for cover as you spam them with those bouncing bombs of joy.
Also, be on the hunt for a new type of forageable egg, which upon consumption will have a similar effect as a Hop Flopper. Perhaps it's worth scooping a few up and hanging on to them for some speedy and gravity-defying rotations.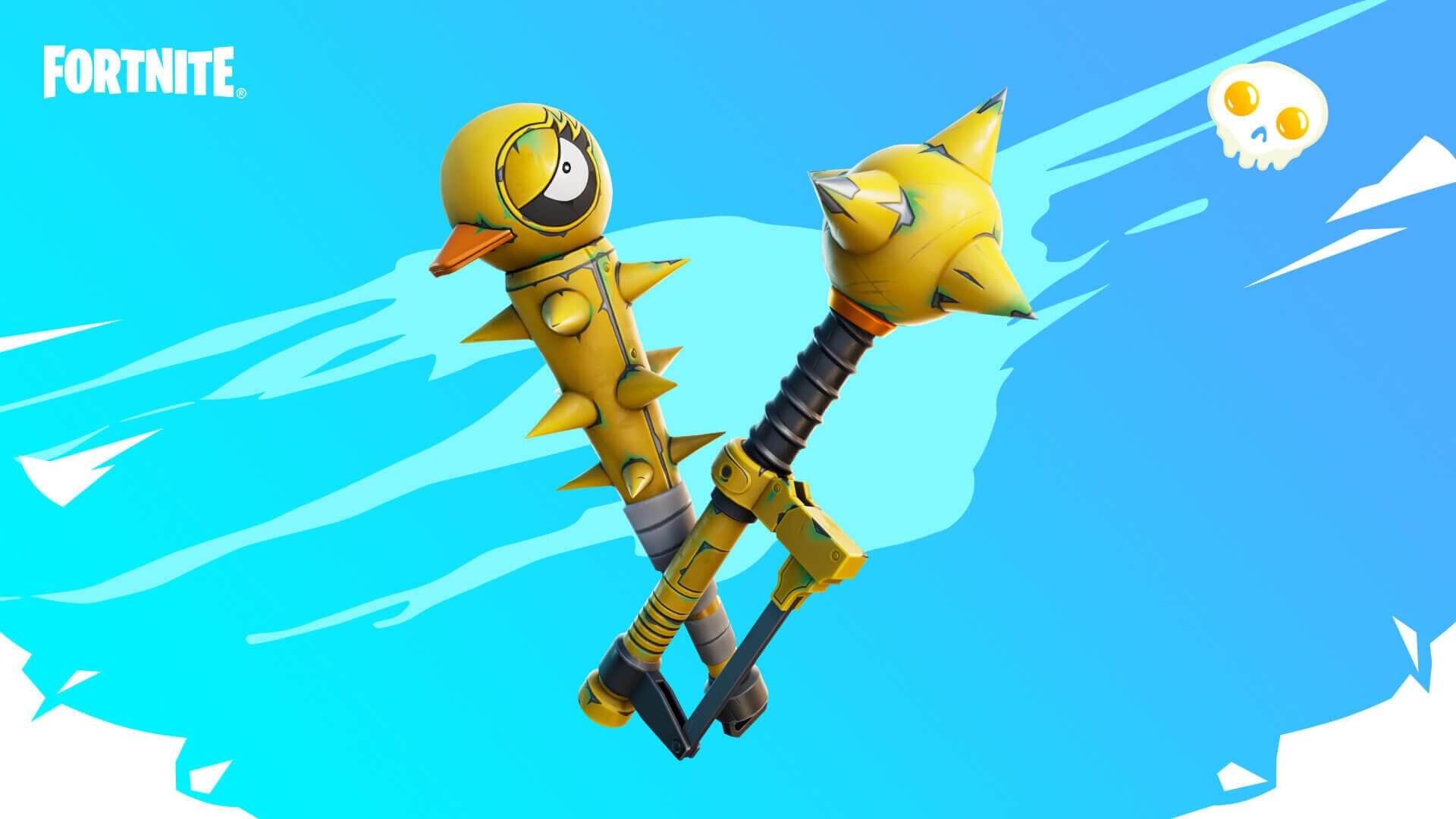 Joining the many familiar characters already roaming the Island in Season 6, is a robotic duck by the name of Webster. From Thursday, players will be able to complete his first Legendary Quest in order to secure the Tactical Quaxes Pickaxe.
Spring Breakout Cup (Win a free Outfit)
Want to get your hands on the unreleased Webster skin before everyone else? Grab your Duo and take part in the Spring Breakout Cup, which replaces this week's Friday Night Bragging Rights even on April 2.
Teams will complete a maximum of 10 matches in a 3 hour window, earning points for outlasting opponents and picking up eliminations.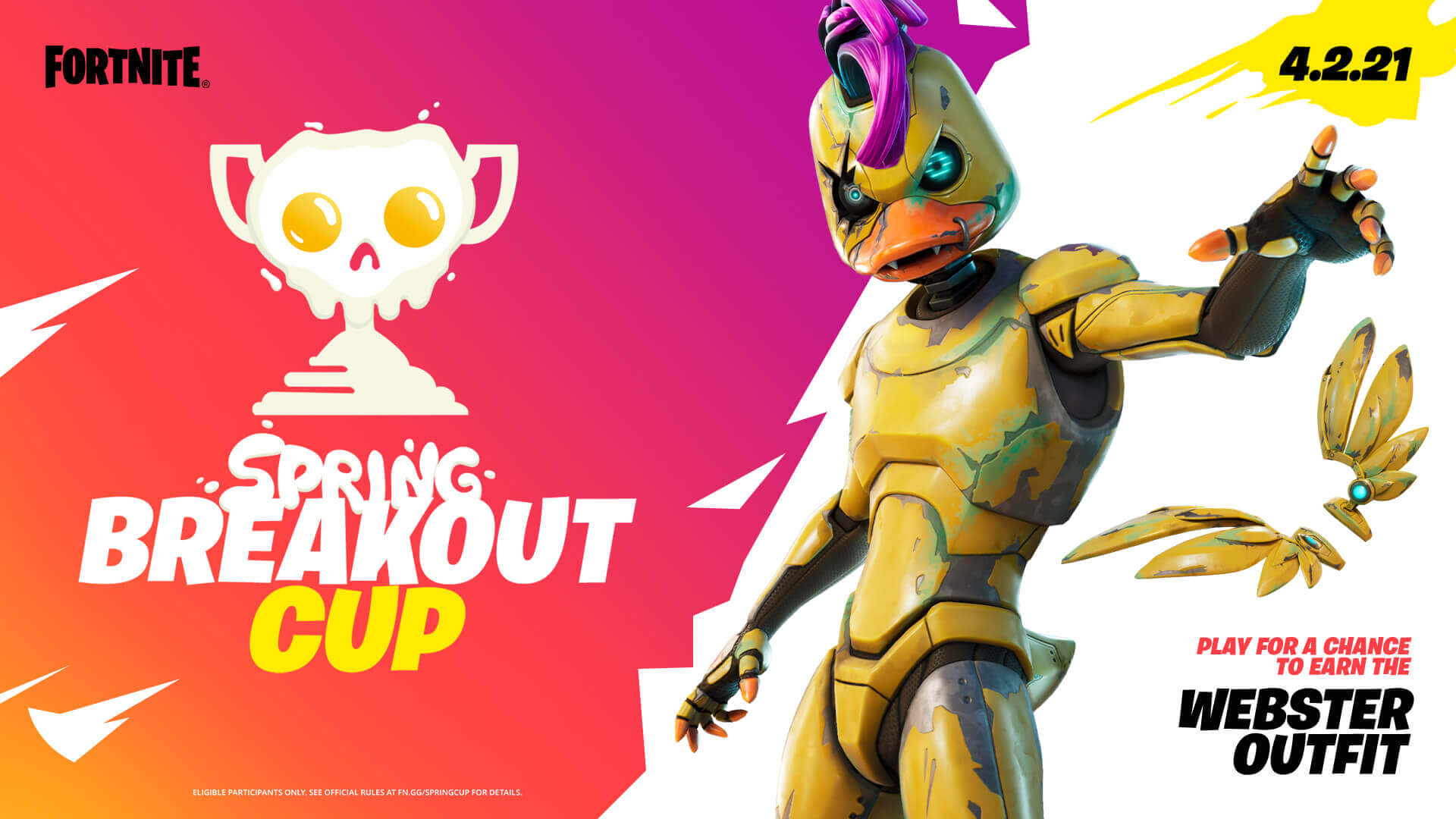 Check below to see where you need to finish to unlock the Webster Outfit and Mecha-Feathers Back Bling for free:
Europe – Top 1125

NA East – Top 575

NA West – Top 250

Brazil – Top 250

Asia – Top 125

Middle East – Top 100

Oceania – Top 75
More information on the format and scoring system can be found in the Spring Breakout Cup Official Rules.
Head over to our events page for local timings and live leaderboards.
Dress to impress
As well as Webster, a selection of other new, easter-inspired Outfits are set to arrive in the Item Shop this week. Bunny Brawler, Rabbit Raider and Quackling will be back too, so there's no shortage of options when it comes to choosing your Spring style.
Upcoming Fortnite Skins pic.twitter.com/7JXOEUiFlB

— iFireMonkey (@iFireMonkey) March 29, 2021
Speaking of looking the part, Fortnite papercraft is also celebrating the changing seasons. A range of templates for Masks and Mini Foldables are available at Fortnite.com/cosplay.