This new papercraft tool from Epic will have fans looking shockingly stylish in no time.
Fortnitemares 2020 is live and whilst you can get spooky in-game with a selection of new cosmetics like the Skull Squad pack, you can now also dish up a Fortnite themed fright in real life.
Epic Games' new fortnitemarescosplay.fortnite.com website features a range of templates to help you build your very own mask or mini-foldable. They are completely free to use and include a full set of instructions.
Masks
Mini-Foldables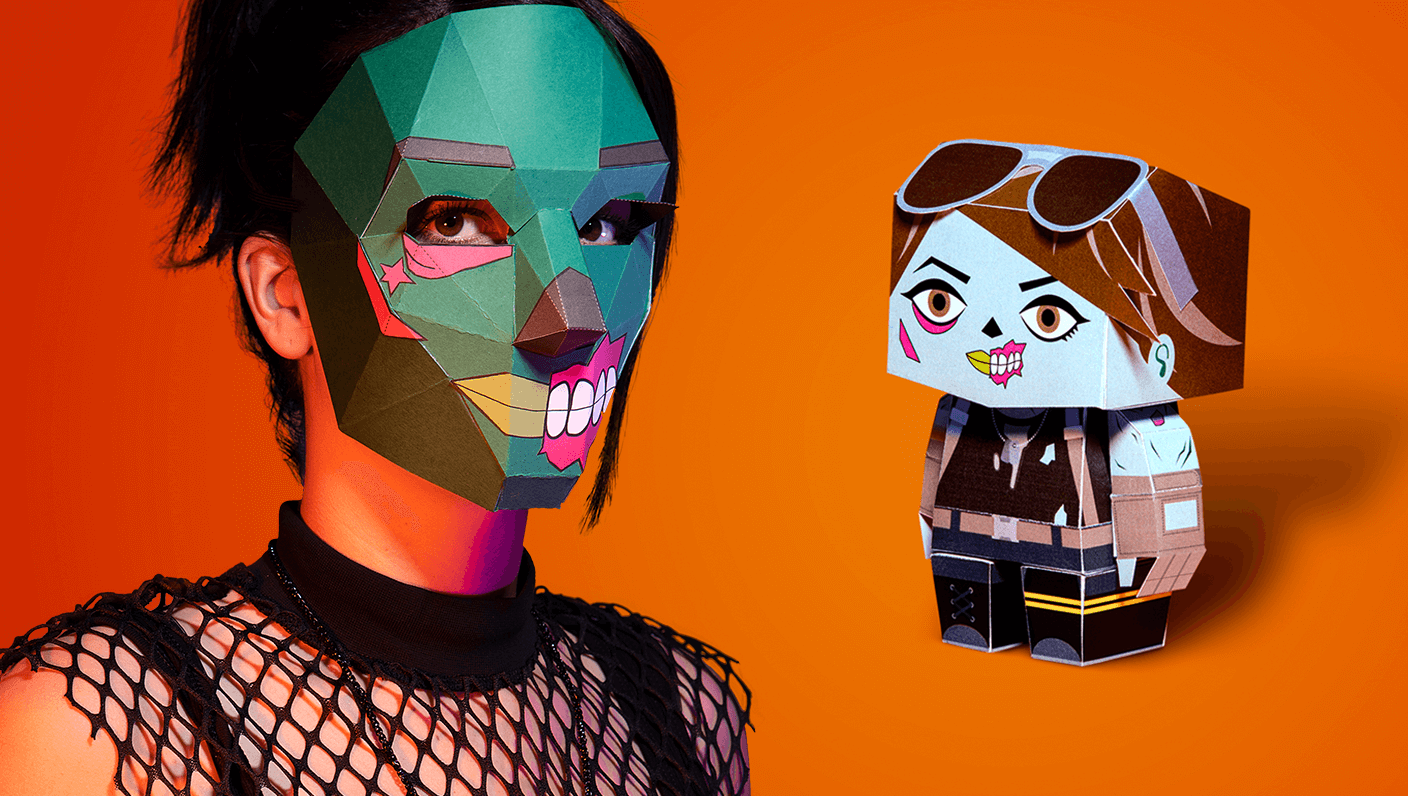 If you're thinking of making one of these masks, Epic recommends setting aside 90 minutes. The mini-foldables are supposedly a little easier, and should take between 40 and 60 minutes to complete.
Before you get started, be sure to carefully read through the list of required materials. This varies slightly between templates, but the key items are A4 paper or cardstock, a printer, scissors, glue, a folding bone or thick needle and a ruler (plus an elastic band or string for masks).
Once you're ready to go, simply follow the step by step instructions to build your mask or mini-foldable. You can even share your creation on social media with the hashtag #MyFortnitemares.
These templates make for a perfect stay at home family activity or an engaging solo project. Kudos to Epic Games for helping to keep spirits high this Halloween.