A new Season means a new Battle Pass, and this one it already a hit with fans!
Fortnite Season 6 "Primal" is underway, bringing with it a whole host of exciting gameplay changes. On top of that, we have a fresh selection of cosmetics available to help us get those Victory Royales in style.
The Season 6 Battle Pass features 7 brand new skins, accompanied by plenty of Back Blings, Gliders, Pickaxes and Emotes. Also, complete the whole thing and you'll collect a total of 1,500 V-Bucks.
Agent Jones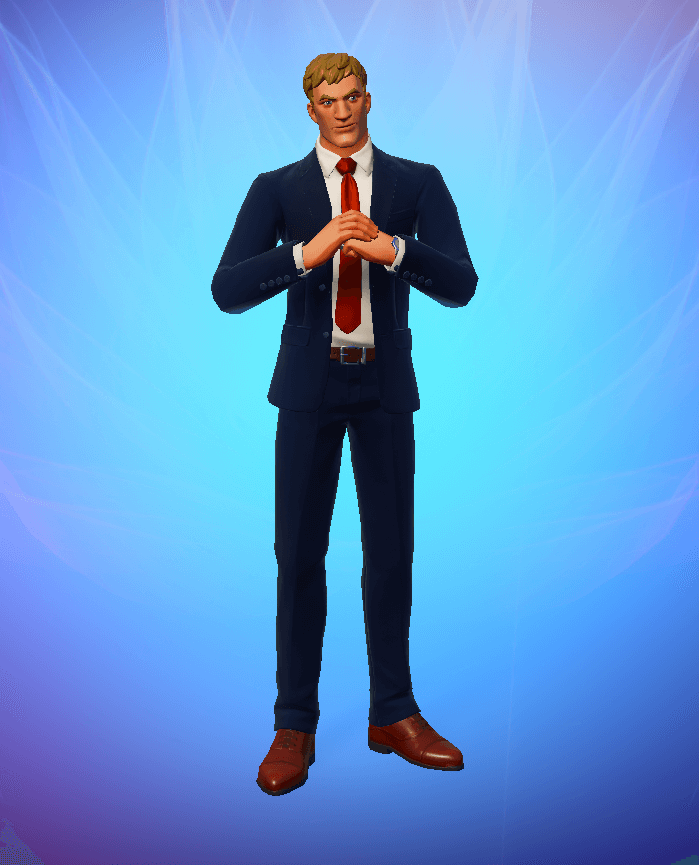 Finally! Straight off the bat at tier 1, players now have the chance to become the iconic Agent Jones in-game. When you're on a mission to save reality, you need to look the part, so suit up and get ready to jump.
As well as the outfit, the Agent Jones set includes a couple of awesome Loading Screens and the After Zero lobby music. Reach level 7 to earn the Clean Sweep Emote, perfect for performing after you clutch up and wipe a squad.
Lara Croft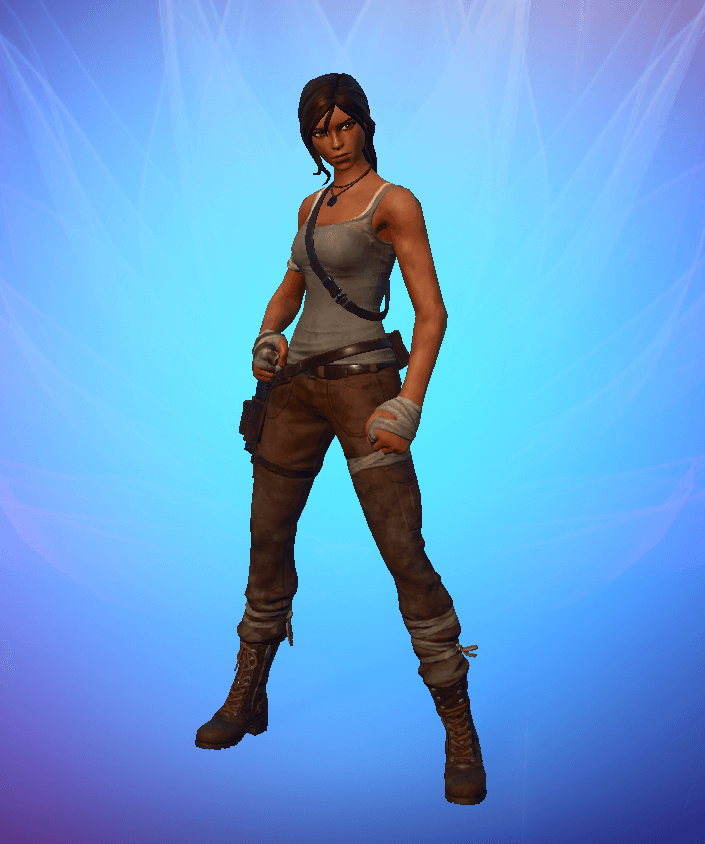 Season 5 may be finished but that doesn't mean the collaborations are over. Lara Croft enters as part of the Gaming Legends Series at tier 15.
Later on, you'll pick up an additional style for Lara, celebrating the 25th anniversary of the Tomb Raider franchise.
Tarana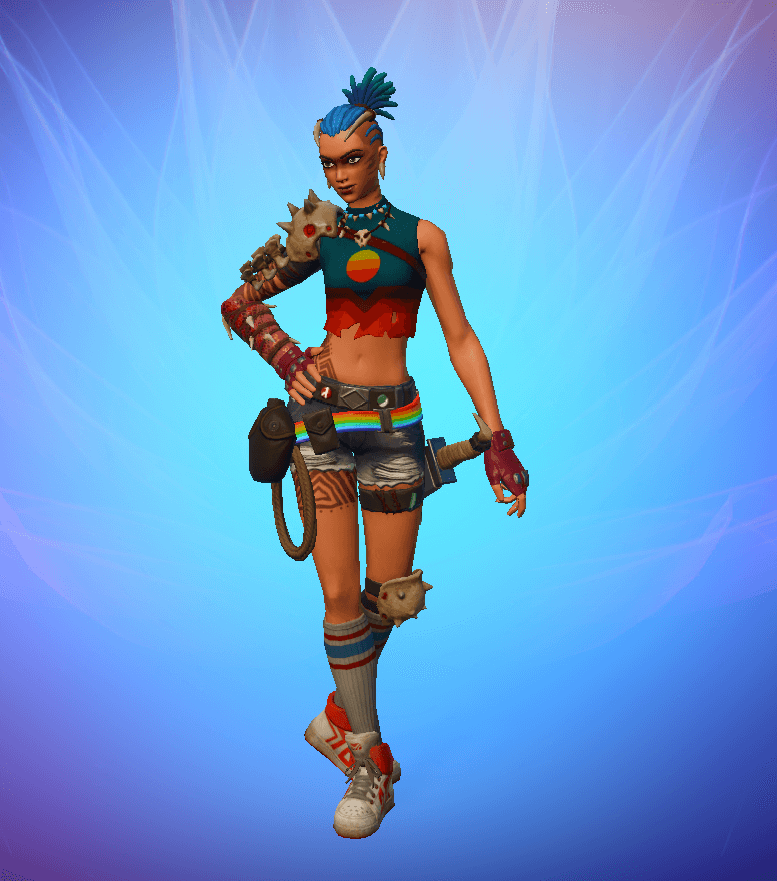 Found at level 29, Tarana is your ideal accomplice when exploring this new Primal Fortnite world. If a real battle is on the cards, you may need to switch to the X-Tinction Armor variant.
The Bone Punk set is also home to the Bone Patrol Glider, Chainsaur Pickaxe and my personal favorite new Back Bling, the Dino Deck.
Raz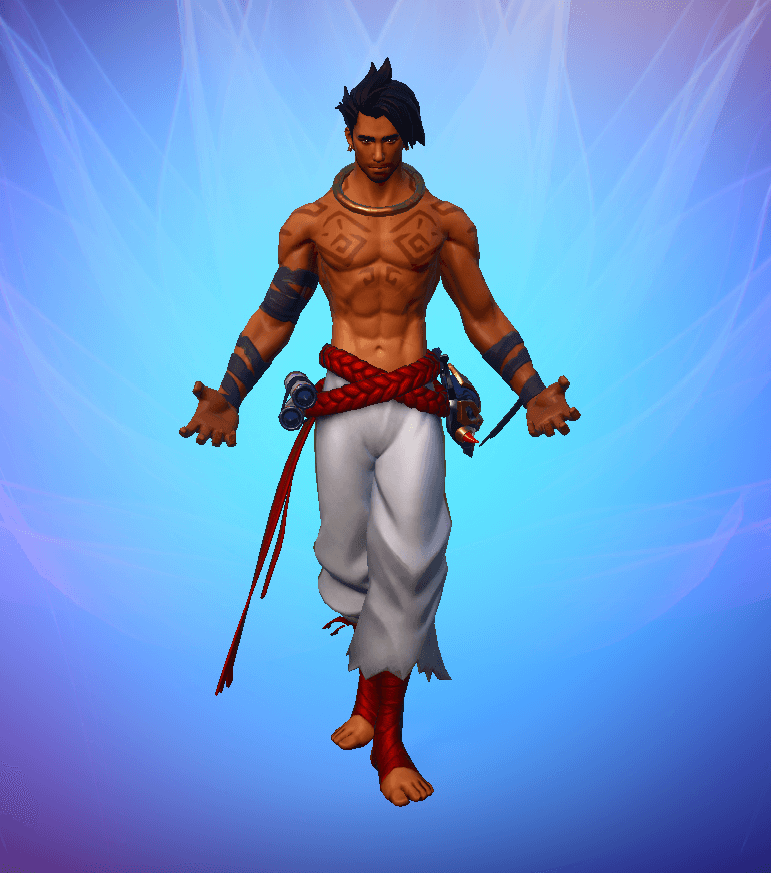 Tattooed and ready to fight, Raz is the definition of a warrior. Unlock him at tier 50 and set out on a journey to uncover the secrets of the Spire.
To complete the look, stick on the Reactive Endless Scroll Back Bling, which emits a mysterious purple glow as you play. If you need to clear your mind after an intense dual, hit the Dream Stance Emote and float away in a state of meditation.
Cluck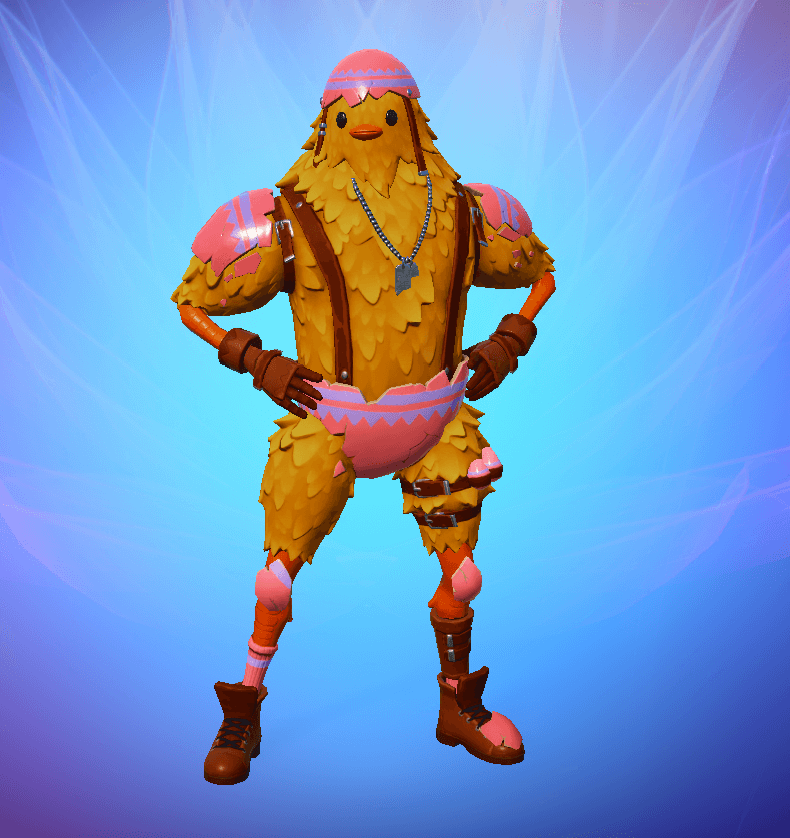 Last season we had Mancake, this time its Cluck. No Fortnite Battle Pass is complete without a loveable meme skin, and this one appears at level 61.
But wait there's more… If a chicken bursting out of an easter egg isn't quite crazy enough for you, the additional Slurpy style combines Cluck with Rippley from Chapter 2, Season 1.
Rebirth Raven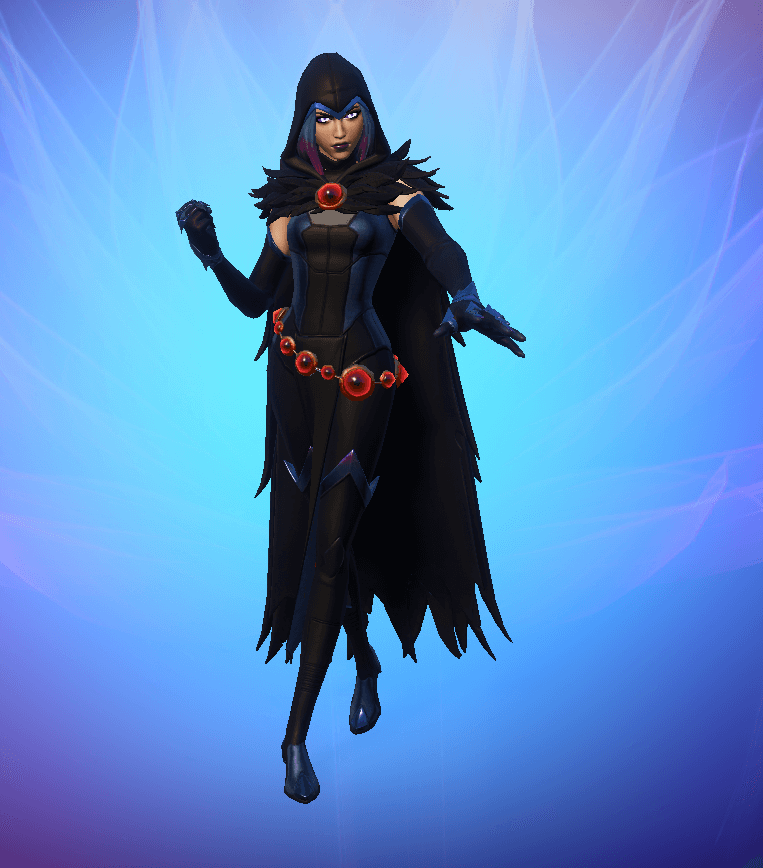 At tier 77 we have another collab. Raven hails from the DC comics and is a prominent member of the Teen Titans Superhero team.
Whilst the main Outfit is based on the recent Rebirth relaunch, you can grab the classic Raven as a bonus option. Leaks also suggest that a Rebirth version of Harley Quinn will be released soon.
Spire Assassin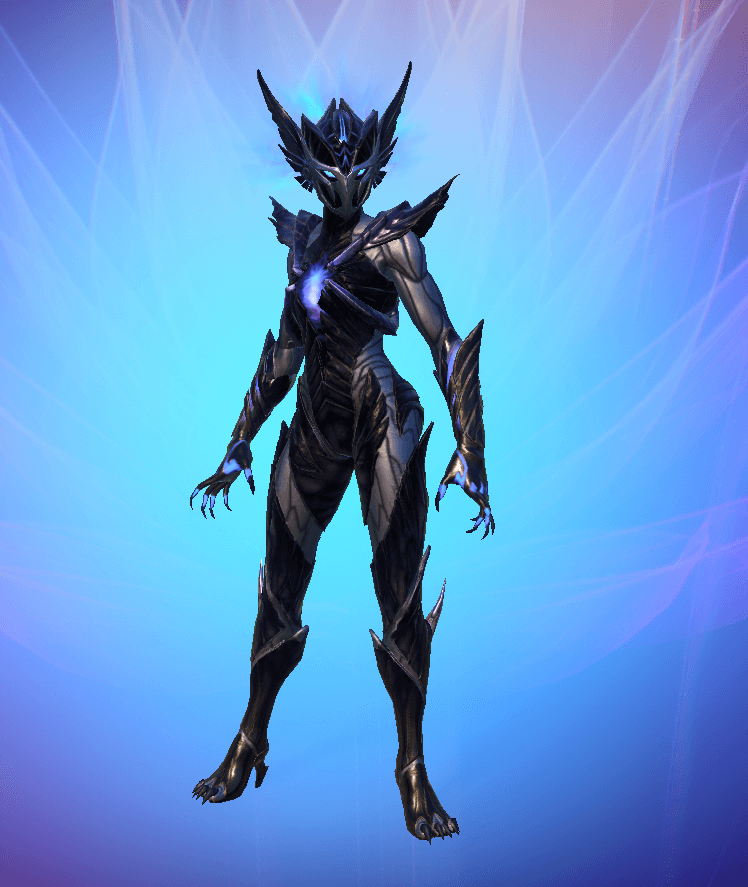 Waiting at level 100 is the ominous Spire Assassin. The official in-game description for this menacing character reads, "Guardian of a world beyond reality".
The Tower Guard Built-in Emote allows you to remove the mask and look your enemy dead in the eye. There's no doubt that the Spire Assassin have a big impact on the storyline going forward.
In the build-up to Season 6, teasers indicated that a crossover with football superstar Neymar Jr was on the way. It appears that this will be the secret skin, meaning that players will need to complete a series of weekly challenges to unlock it.
Neymar Jr most likely coming to Fortnite as a skin in Season 6! ???? pic.twitter.com/brCz7tn2Fu

— Ali-A (@OMGitsAliA) March 13, 2021
If you have an active Fortnite Crew subscription, you will instantly have access to the Battle Pass upon logging in. If not, it is available for 950 V-Bucks and you can purchase a bonus 25 tiers at anytime via the Item Shop.