Prolific content creator Imane "Pokimane" Anys is the next content creator to link up with Epic Games through in-game content
Pokimane first teased a "big announcement" on Wednesday
i'd like to announce that i'm gonna announce that i have an announcement on saturday

— pokimane (@pokimanelol) January 15, 2020
That "announcement of an announcement" stirred up some wild speculation - most obviously was the streaming platform speculation. A Twitter reply from user ConnorEatsPants chimed in, guessing that she could very well be leaving Twitch for greener pastures
i swear if you leave twitch before following me on there ill have to deal with "!followage Pokimane" for the rest of my career

— connor (@ConnorEatsPants) January 15, 2020
But alas, it was just a false alarm as Pokimane announced that she partnered up with Epic Games to create her very own emote
can't believe i'm saying this, but i officially have my own @fortnitegame Emote! ???? it's available at 4PM PT tomorrow if you'd like to get it! #EpicPartner

P.S - you can also enter to have your own in-game emote by submitting a dance via @tiktok_us with #EmoteRoyalecontest ?? pic.twitter.com/HItsUD3B7x

— pokimane (@pokimanelol) January 18, 2020
The announcement doesn't come as much of a shock. After all, Ninja did get his very own skin and customizable set. His set is still available for purchase in the featured item shop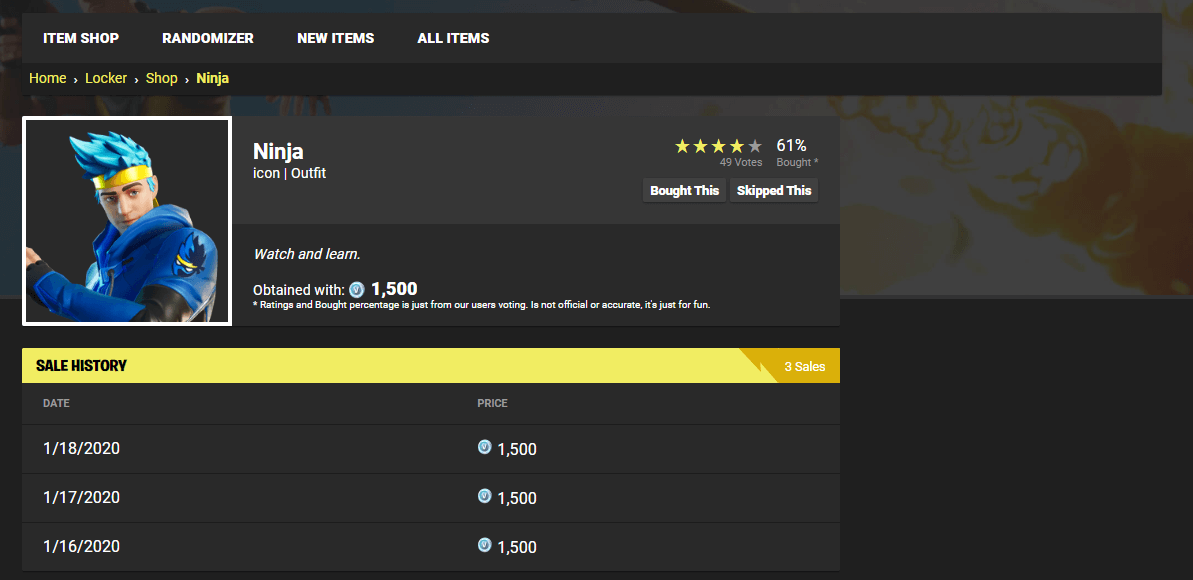 Use code "FortniteTracker" at on all item purchases to support us!
Pokimane's emote comes only hours after Epic Games' partnered with TikTok for an "Emote Royale" contest. If you want to be etched in the Fortnite history books with your own emote, check out all the details
I think that including more creators in the item shop is a great monetization scheme. Releasing the big changes in January and the rest of Q1 2020 is a smart move to encourage consumer consumption. Around this time last year we saw Epic host the "Share the Love" event where creators saw a 4x surge in Support-a-Creator proceeds and a slew of fun tournaments. This year round, Epic is taking another route to promote creators
Follow us on Twitter to keep updated on everything Fortnite!