Fortnite Chapter 4 Season 2 has finally arrived! From grind rails to the Havoc Pump Shotgun, here's everything you need to know.
Hop into Fortnite Chapter 4 Season 2: Mega to discover a fresh futuristic take on the Battle Royale Island. There are new biomes and POIs, high-tech weapons, and plenty of exciting mobility options. Let's dive in:
All Fortnite Chapter 4 Season 2 Weapons

Havoc Suppressed Assault Rifle
Heisted Explosive Assault Rifle
Heisted Accelerant Shotgun
Plus, Chug Cannons remain in-game and Slurp Juice has been buffed and upgraded to Legendary rarity.
Map Changes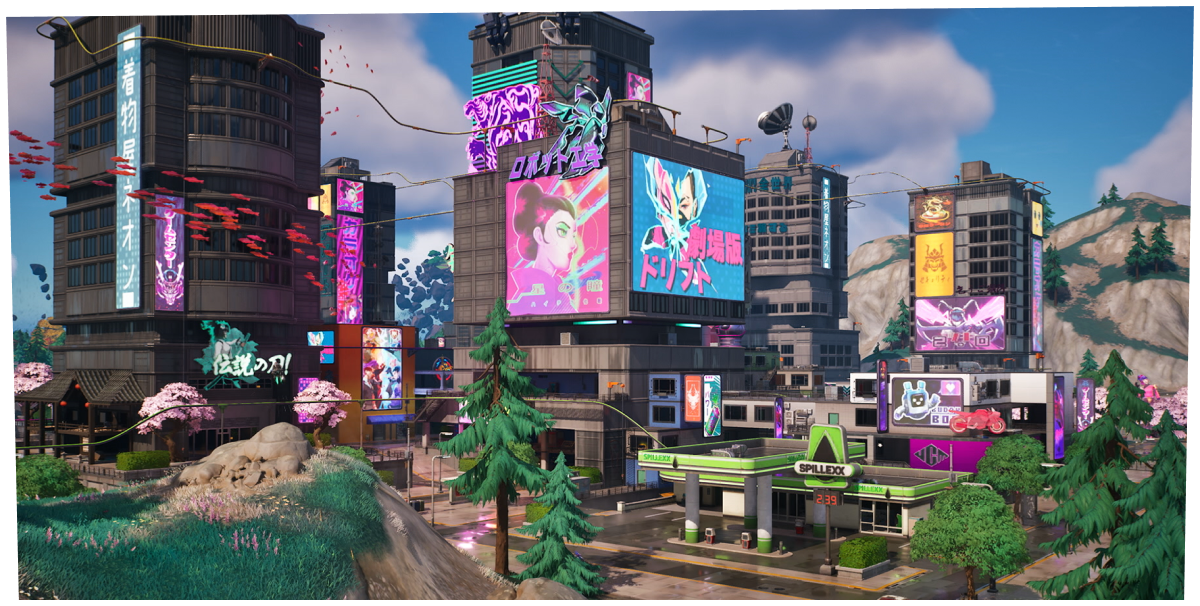 The majority of map changes have happened on the bottom right corner of the Island. A new biome has taken over, with cherry blossom trees and a mixture of busy urban locations and calmer natural surroundings.
New POIs include:
Mega City
Knotty Nets
Kenjutsu Crossing
Steamy Springs
New Vehicles
Dirt Bikes and Motorboats have been vaulted, along with Chonkers Off-Road Tires and Cow Catchers. However, we have some great replacements!
Victory Crown Rogue

A fast and agile sports bike with additional boost. The Rogue Bike seats two making it perfect for speedy duo rotations.
Nitro Drifter

This looks like something straight out of Need for Speed. A supped-up four-seater made for drifting around the city.
Grind Rails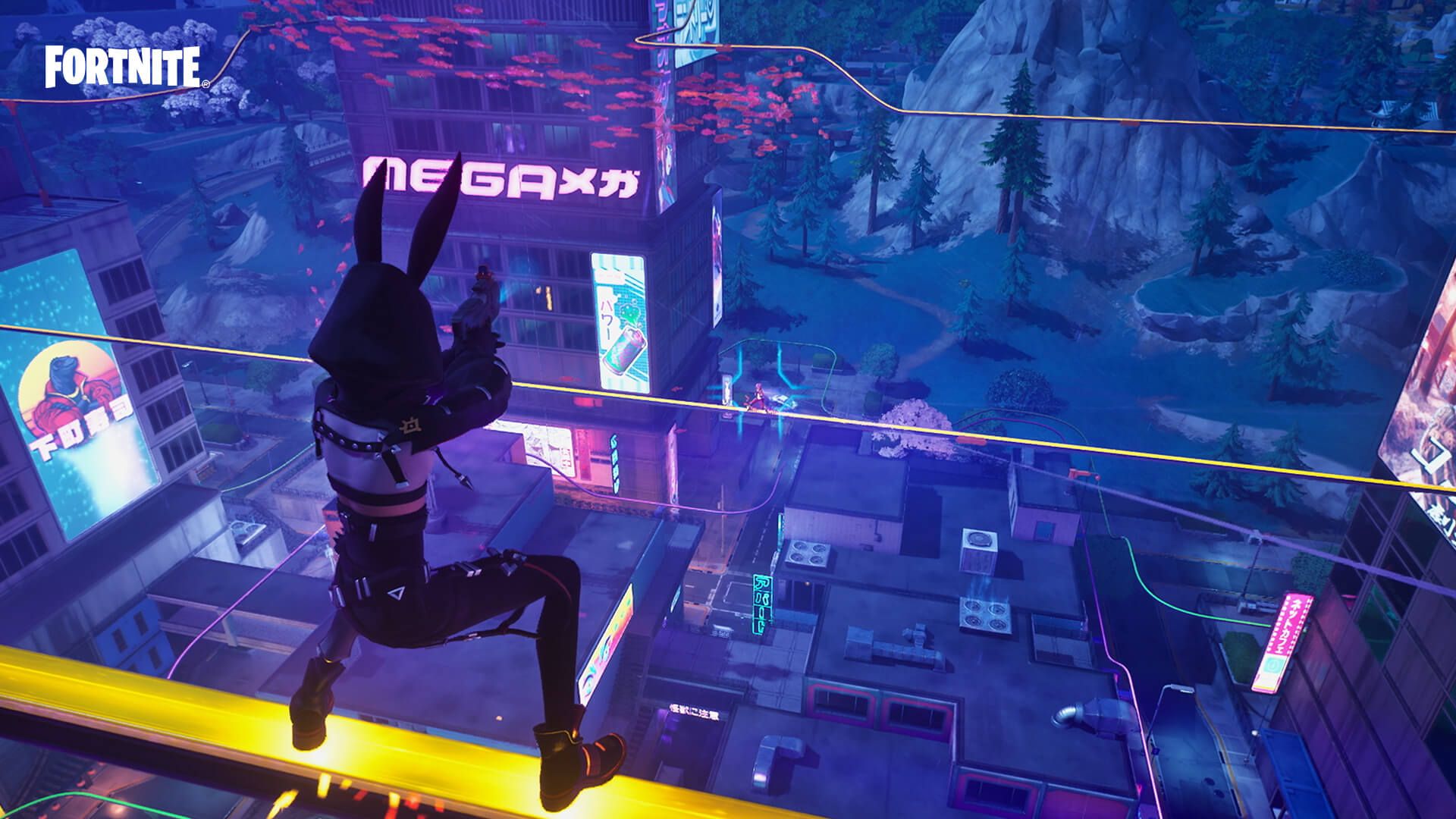 No vehicle? No problem. In Mega City, hop on the neon grind rails to skate around the skyline using your weapons to rain down fire from above.
New Chapter 4 Season 2 Reality Augments
Dumpster Diving

Loot will spawn nearby when you leave a hiding place. Can occur once per hiding place.
Treasure Hunter

Nearby Chests are marked the first time you enter a POI.
Slap Surplus

Find a Slap Juice in every Chest you open. If the Chest already had a Slap Juice, it'll have an extra one!
Munitions Slide

Gain medium ammo while sliding.
Medium Ammo Amp

Your weapons using medium ammo will have an increased magazine size.
Shotgun Recycle

Weapons using Shotgun ammo have a chance not to consume ammo.
Dignified Finish

Eliminations refresh a cooldown for the Kinetic Blade's Dash Attack.
Competitive Notes
The Heavy Sniper Rifle, Heisted Exotics, Chug Cannon, Sniper Surplus Reality Augment, and Chug Gunner Reality Augment will not feature in competitive playlists. To begin with, the Rogue Bike and Nitro Drifter will also be absent, but Epic says it will monitor these vehicles and potentially add them later.
Up next: Chapter 4 Season 2 Set To Be Fortnite's Longest Season Ever