Servers are back online and we've got you covered with everything Fortnite v20.20 has to offer!
With all the hype around Zero Build it may feel like Fortnite Chapter 3 Season 2 is still young, but we're actually already 40% of the way through. The second major update has just gone live and brings some exciting gameplay changes.
Ranger Shotgun
Deal high damage at range with the new Ranger Shotgun. The tight spread makes for some deadly shots to the body, so headshots aren't as important as they are with the Striker Pump.
You will have to reload between each shot when using the Ranger, however the animation is fairly quick. Find them as floor loot, in Chests, Supply Drops, Sharks, and from certain NPCs.
The Ranger Shotgun is not currently available in competitive playlists but is subject to evaluation and could be added later.
Coney Crossroads under siege
The Resistance have successfully seized control of Condo Canyon, and the IO blimp above has been destroyed and fallen into the sea. Funding Stations for an Armored Battle Bus and set of Turrets have also sprung up.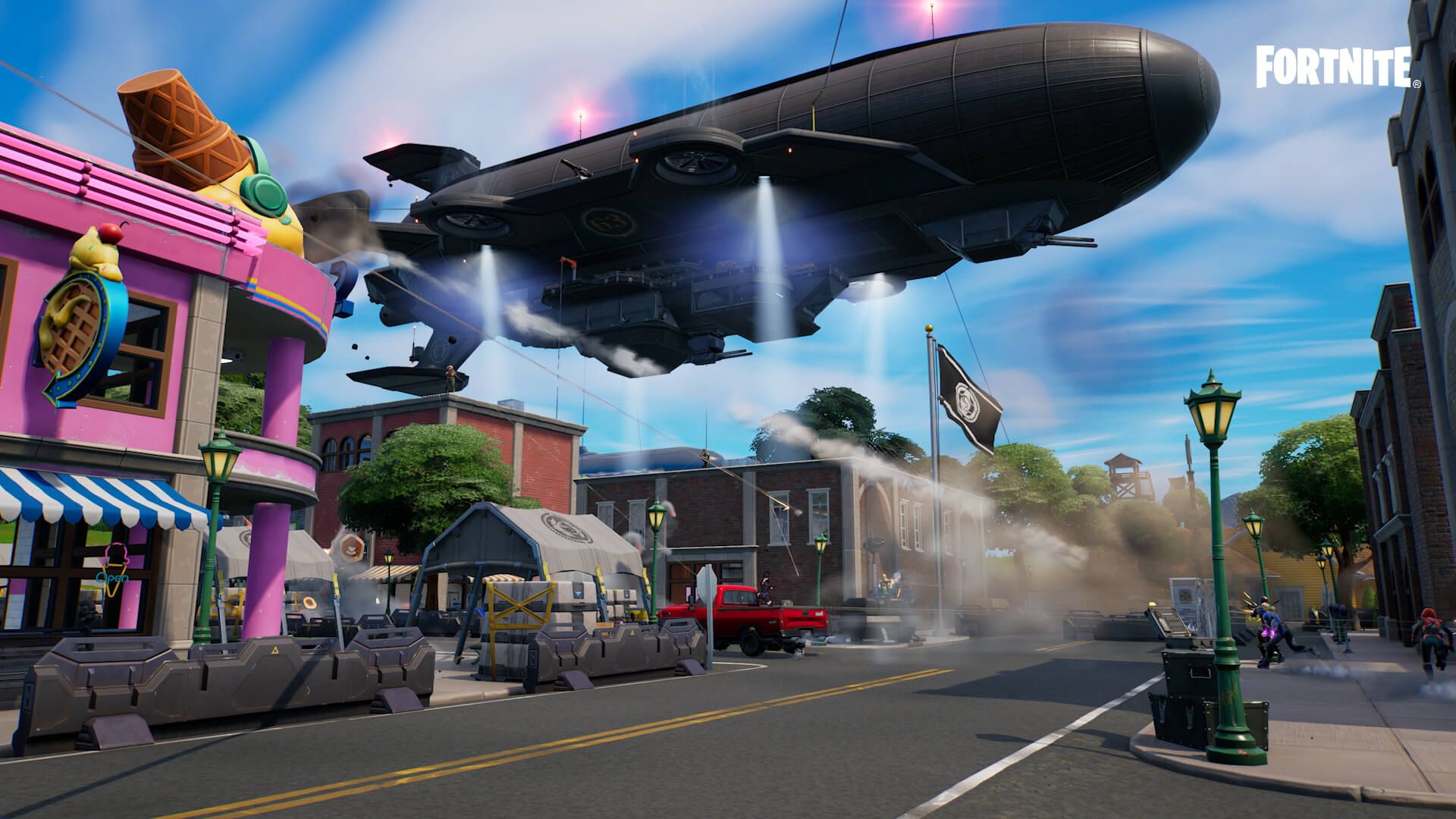 Now the battle has made its way to Coney Crossroads. IO and Resistance forces are fighting once again, and Huntmaster Saber is patrolling above.
Boogie Bomb vs Rift-To-Go
Two Fortnite classics are about to go head-to-head in the latest community vote. The winner will be unvaulted, but first, they will both be added for a short trial period so that everyone can get reacquainted.
Boogie Bombs and Rift-To-Go's will appear on the Island at 8AM ET on Friday April 22 and stay until Monday, April 25. Soon after they leave, you'll be able to pledge gold bars at Funding Stations to pick which one you want to come back for good!
Note: This Boogie Bomb/Rift-To-Go testing period will not feature in competitive modes.
Unlock The Prowler
This season's secret Battle Pass skin will be unlockable from today at 13:00 UTC. Based on a Marvel comic book villain, The Prowler dons a purple suit and dark cape.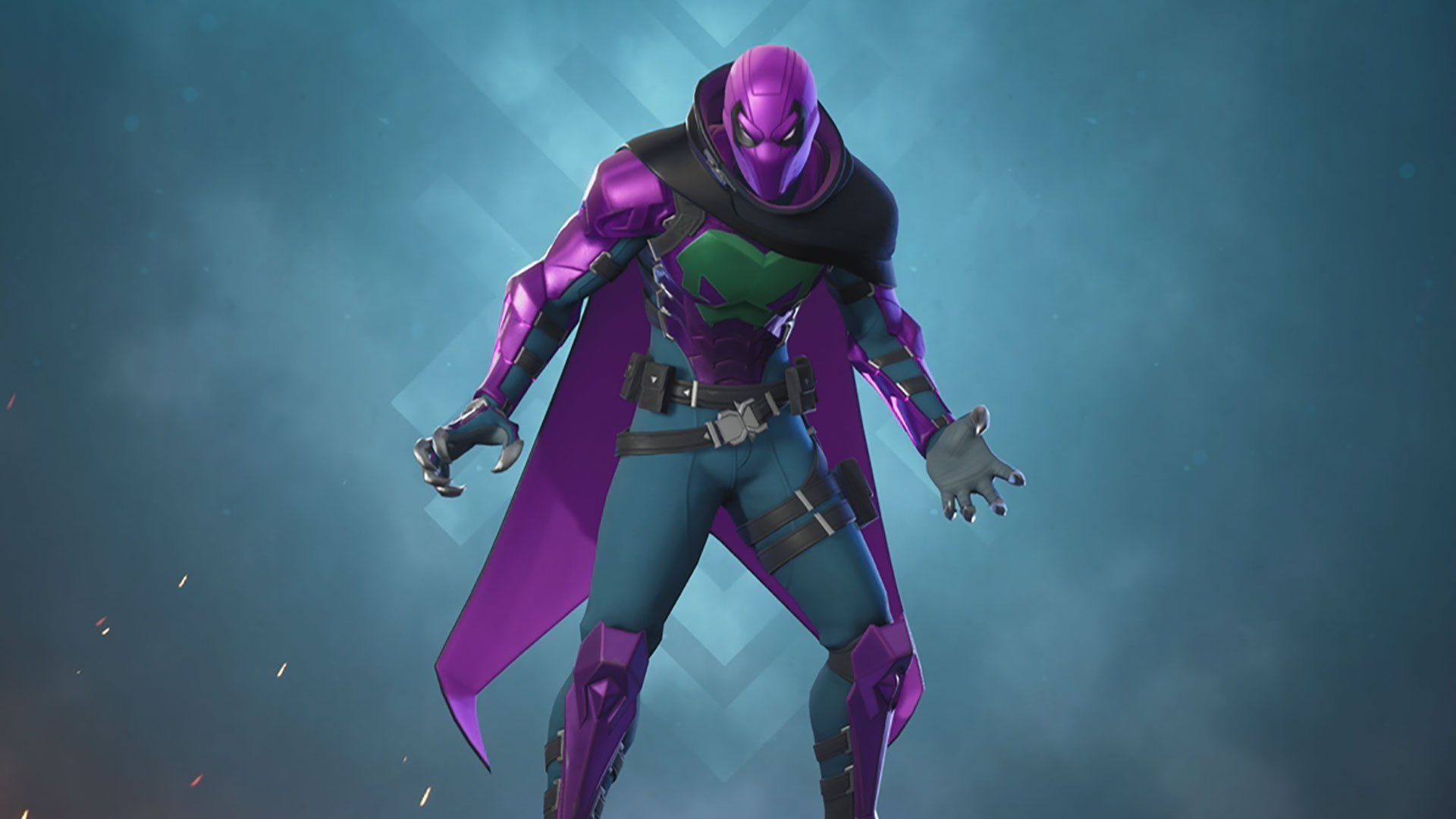 Players will also be able to complete a series of quests to earn other cosmetics from the set. These include the Energy Claw Pickaxe, Sky Prowler Glider, and Slash and Smash Emote.
Covert Ops – Free Pickaxe
If you fancy securing even more goodies for your Fortnite locker, head over to Zero Build and help The Origin with a covert mission. Work through the tasks below without missing a deadline:
Quest 1: Begins April 22 at 9 AM ET and ends April 26 at 8:59 AM ET

Quest 2: Begins April 26 at 9 AM ET and ends April 28 at 8:59 AM ET

Quest 3: Begins April 28 at 9 AM ET and ends April 30 at 8:59 AM ET

Quest 4: Begins April 30 at 9 AM ET and ends May 2 at 8:59 AM ET
Those who complete all four Quests will receive the Secret Sledge Pickaxe. Good luck!