Fortnite's latest partnership introduces the most unique reactive skins yet.
A couple months on from the successful collaboration with Balenciaga, Epic Games has announced an alliance with another luxury fashion house. This time it's Moncler bringing the heat with some fresh looks for the winter season.
Originally known for its skiwear, the French brand has become a favorite for many hip hop artists and celebrities. This Fortnite crossover promotes the recent 6 Moncler 1017 Alyx 9SM collection created by designer Matthew Williams.
The Moncler Classic Set arrives in the Item Shop at 7PM ET, November 20. There's only two outfits to choose from, but they each come with multiple styles.
Excitingly, both the Andre and Renee skins both include a reactive base style. As your altitude increases in-game, your gear will start to transform from light to dark, and vice versa as you come back down. This works whether you are running up a mountain, build fighting, or even using a Shockwave or Launch Pad.
As well as the new clothing, there will be a selection of suave accessories to complete your fit. The Umbra-tube Back Bling, Umbra-Axe Pickaxe and Para-Pluie Glider may just be the sleekest umbrellas in Fortnite!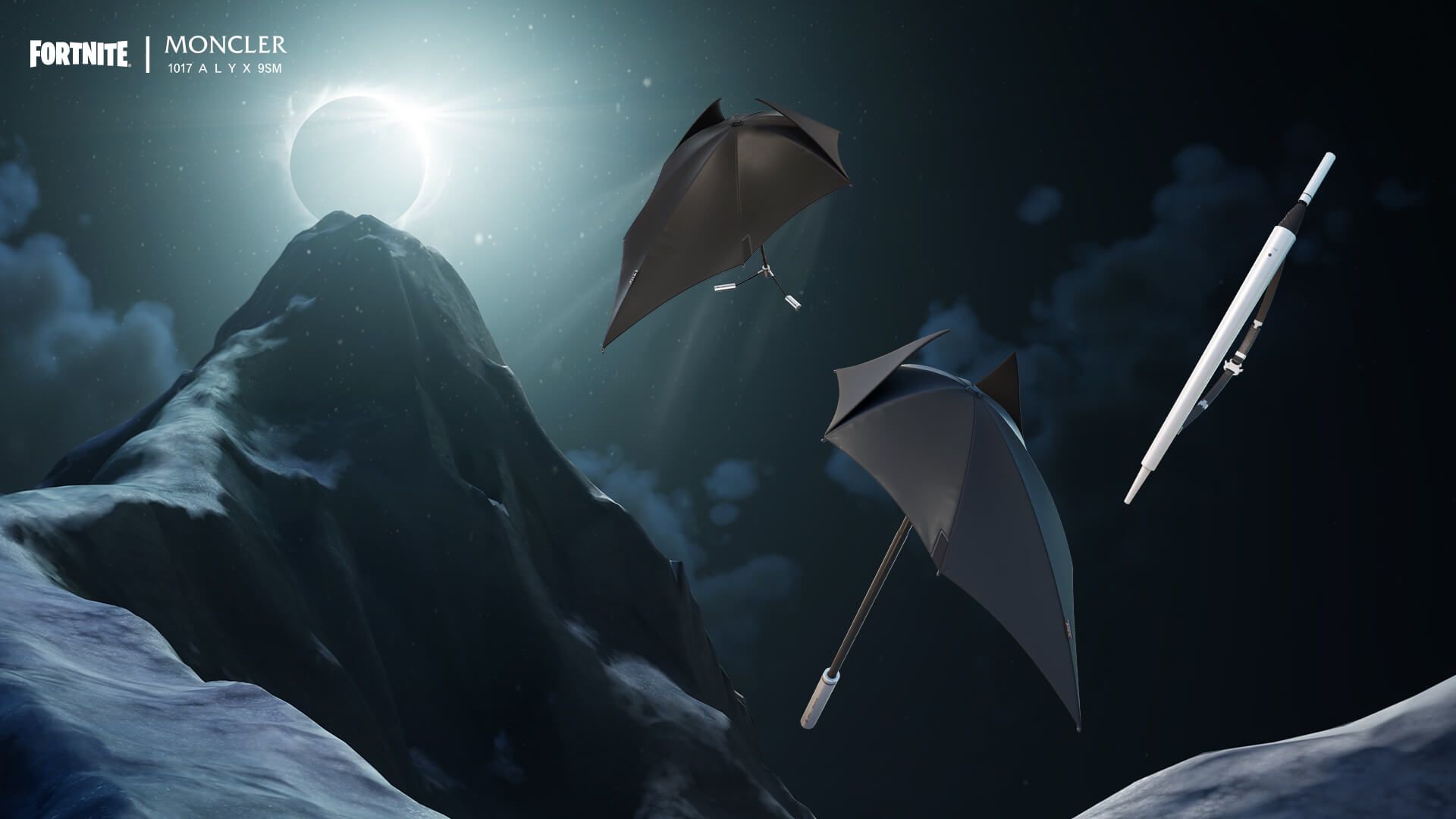 Items will be available individually or in bundles, though prices are yet to be revealed. The Moncler Classic Bundle features both Outfits, plus a special Loading Screen.
Unlike the Balenciaga collab, there are currently no hints that we will see real life Fortnite x Moncler swag for sale any time soon. This is perhaps a consequence of the community's negative reaction to the expensive pieces, which included a $700 hoodie.