Someone call Lachlan. We might need another Fortnite Fashion Show World Cup!
Over the years, Epic Games has done an amazing job of partnering with major brands to blur the lines between the Fortnite universe and mainstream pop-culture. We've seen Borderlands-themed POIs, skins based on our favorite comic book characters and interactive in-game concerts from superstar musicians.
This latest collaboration is a bit different though, and there's more to it than meets the eye. Epic is teaming up with luxury fashion house Balenciaga to release a new Fortnite Outfit collection, real-life gear and virtual store inside Creative mode.
Fortnite x Balenciaga
The Balenciaga Fit Set arrives in the Item Shop at 8PM ET, September 20. It features four sleek remixes of popular Fortnite skins, each with bonus styles and accompanying accessories: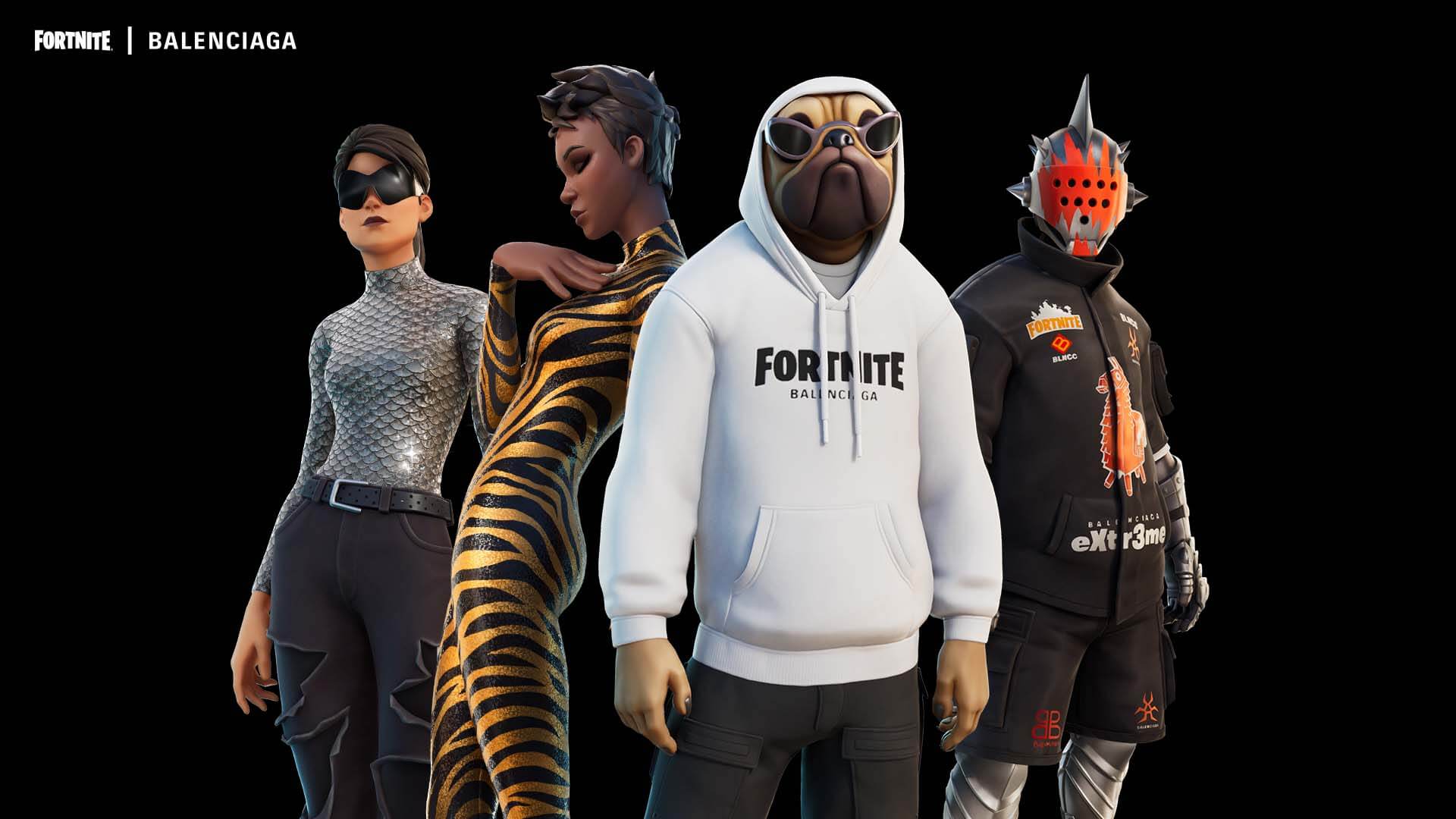 Unchained Ramirez Outfit (Comes with the alt Silver Unchained Ramirez Style.)
Shady Doggo Outfit (Comes with the alt Midnight Shady Doggo and Cardinal Shady Doggo Styles.)
Fashion Banshee Outfit (Comes with the alt 24K Fashion Banshee Style.)
Game Knight Outfit (Comes with the alt Stealth Game Knight Style.)
Four different backpack Back Blings will also be available, as well as the Parasail Purse Glider, Signature Look Wrap and The Look Emote. The Speed Sneaker Pickaxe will let you bash down builds with, well a sneaker, and comes with five color options.
Earn Free Sprays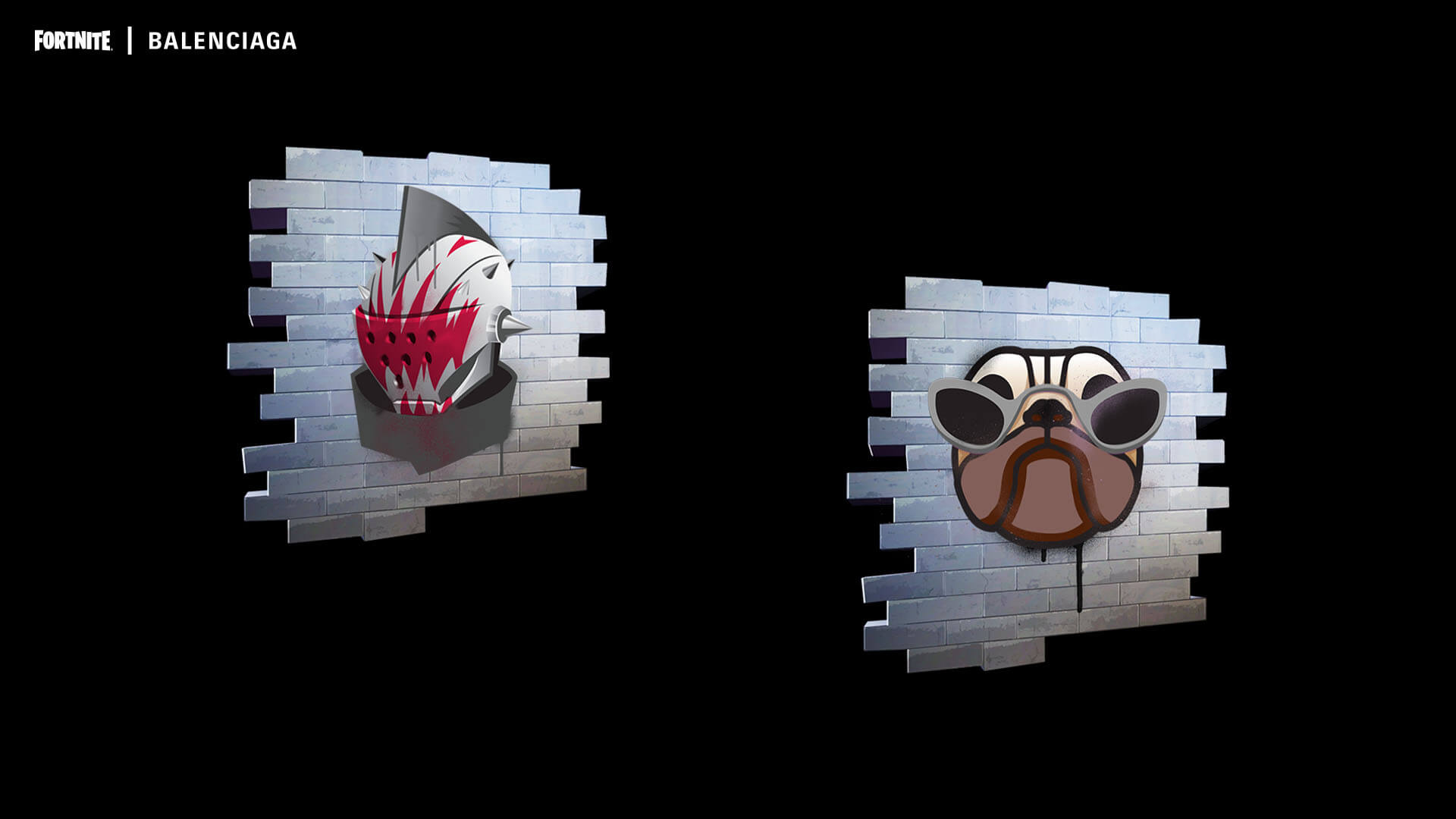 To celebrate this new crossover, Shady Doggo has a couple of Quests for you to complete. From 10AM ET on September 21 to 10AM ET, September 28, pull off the perfect pose against graffiti and fetch Doggo a pair of Triple S sneakers to unlock the Fashion Doggo Spray and Knight Looks Spray for free.
Fortnite Creative Hub and Virtual Store
Now this is the bit I think is really cool. Epic often adds a special themed Creative Hub for these collabs and they are normally overlooked, but this one is unique.
Community creators Shride, MakaMakes and Pimit have designed a virtual Balenciaga store, replicating the real-world ones. Here you will be able to chill with friends, switch up your Outfit in custom made changing booths and even directly purchase the Balenciaga Fit collection.
Why is this so significant? Epic Games has made it no secret that they have big plans for Fortnite aside from the standard Battle Royale modes it is famous for. Being able to buy luxury virtual gear from a realistic virtual store inside a game as huge as Fortnite is a clear step towards building out their own metaverse.
Chief Creative Officer Donald Mustard has recently hinted that mind blowing things are coming in Chapter 3, or whatever other name is given to the next stage in Fortnite's evolution. With leaks showing that modding abilities and a more advanced Creative 2.0 system are in the works too, the mind boggles at where Fortnite could be a year from now.