Warning: This article will discuss leaks and theories surrounding the release of Fortnite Chapter 3.
Rumours that Fortnite Chapter 2 would end sooner than expected first surfaced earlier this year when on multiple occasions, Epic Games used intriguingly deliberate language to refer to the seasons succeeding Season 8.
An official competitive update blog post labelled these as "the season that follows Season 8". Chief Creative Officer Donald Mustard then used similar wording in a Tweet about the subject.
Up until now, this has all been pure speculation. It could have just meant the last two seasons of the Chapter have a different name, similar to Season X in Chapter 1. However, new leaks from Tuesday's v18.40 patch seem fairly conclusive.
The files revealed an upcoming event playlist named "The End". Dataminer @HYPEX had this to say "Now that 'The End' playlist got leaked I can finally talk about this: Chapter 3 is planned to launch on December 7thand the Blackhole stays during 5th-6th".
He later added that this it was "always obvious" because Season 8 ends on December 5 (a Sunday) and updates tend to be on Tuesdays. Again, this also supports the idea that we will have to endure a couple of days of server downtime.
In case that wasn't enough, the loading screen for this end of season live event has been discovered too. As seen in the image below from @YLSDev, the title reads, "The Chapter 2 Finale".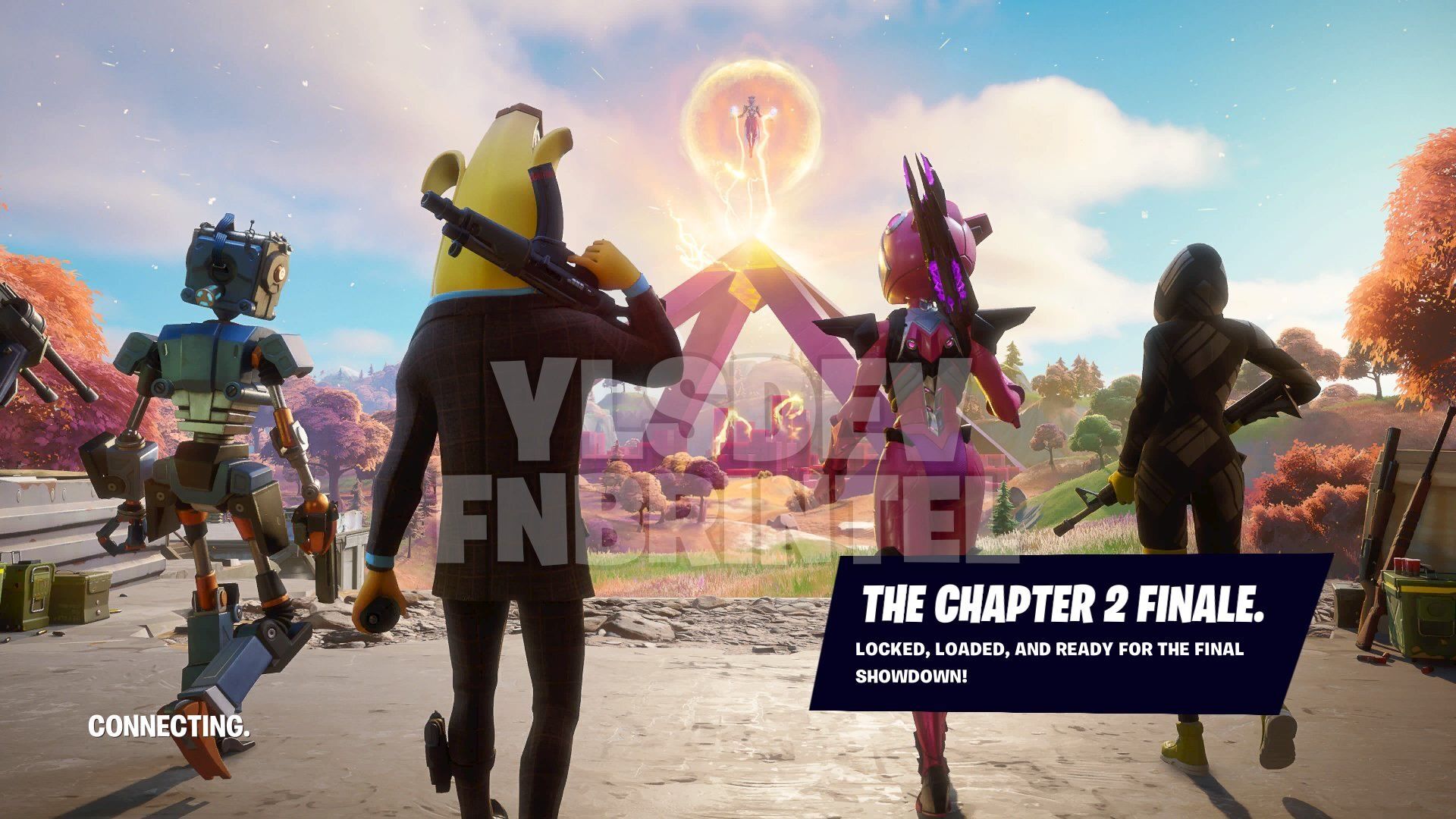 So, in summary, we can expect an in-game event December 5 leaving us in a Blackhole or equivalent. The next Fortnite update, scheduled for December 7 will then kick off the new Chapter. This means a completely new map, potentially fresh mechanics and who knows what else.
Of course, there is still a small chance that this information is wrong and we do just move on to Season 9. Until it happens, nothing is guaranteed. However, at this point it's hard to argue.
With the B.R.U.T.E. mechs returning in today's patch, it feels like we are reliving Season X through an alternate reality. As for what's coming in Chapter 3, I guess we'll have to wait and see!