Fortnite Chapter 2 Season 7 "Invasion" has arrived, and as aliens wage war on the Island, fans can fight back in style thanks to the latest Battle Pass. From customizable skins to big name collaborations, this one has it all.
In Season 7, players earn 5 Battle Stars each time they level up. These Stars can be used to unlock rewards from the Battle Pass in any order, with more prizes becoming available as work through the various pages.
In total, there are 7 new Outfits up for grabs, many with bonus styles, as well as a "secret" skin coming later in the Season. Say hello to everyone below:
Kymera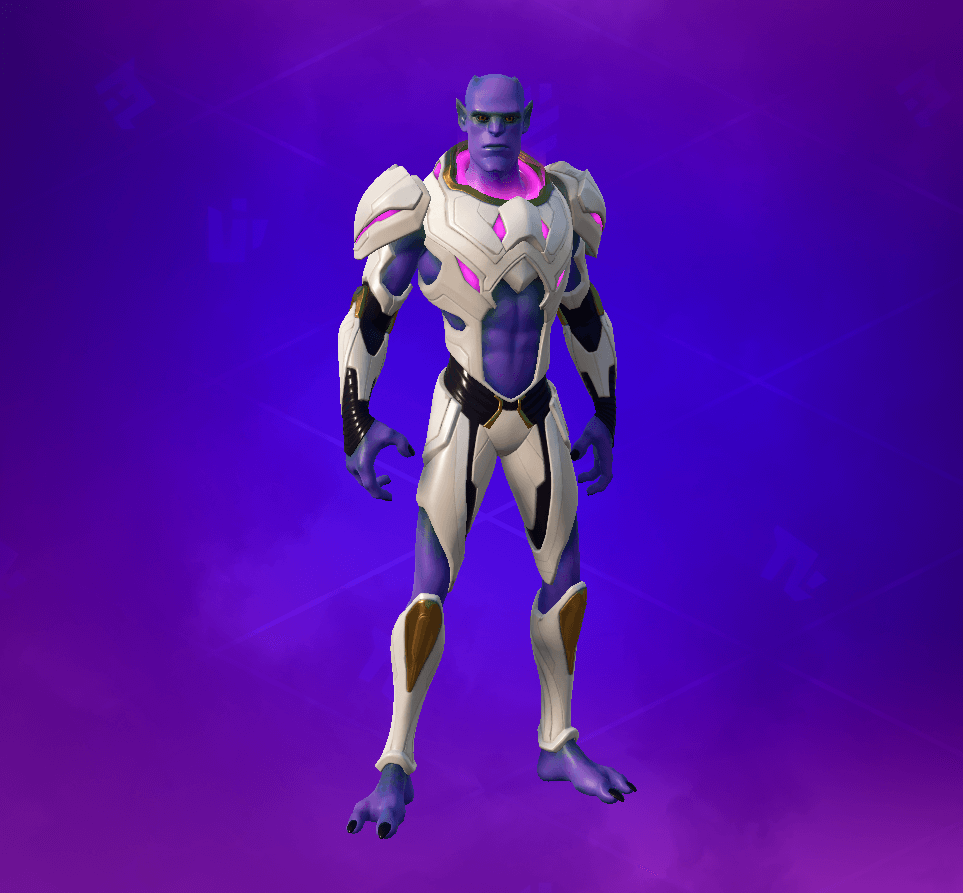 Upon purchasing the Battle Pass, you will instantly unlock the shapeshifting alien, Kymera. Collect Alien Artifacts found around the map and exchange them to claim additional styles.
Pick your favorite top and bottom head, eye color, skin color, skin pattern, armor color, armor glow and armor emblem to build a truly unique warrior. According to the masterminds down at Epic, there are over 800,000 possible combinations.
Sunny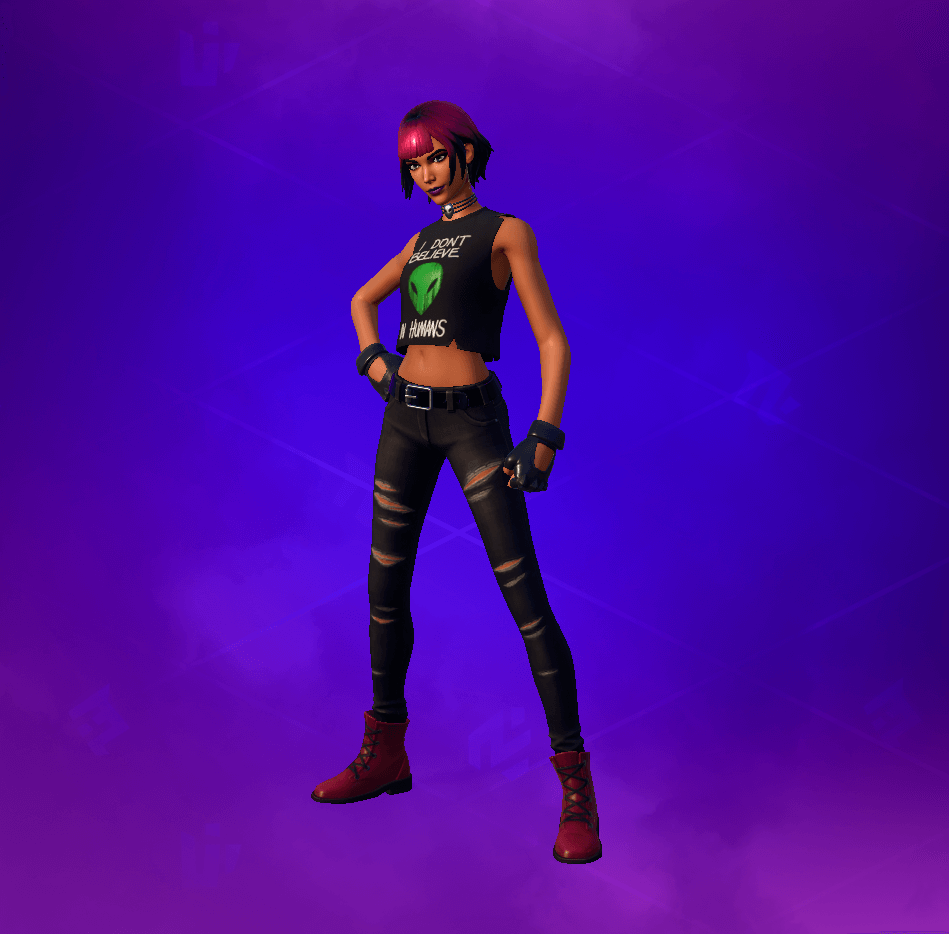 Next up is punk rocker Sunny. Replicas of her t-shirt, which reads "I don't believe in humans", were apparently sent out to popular Fortnite creators, including Lachlan!
Sunny's set also features The Fret Basher, a harvesting tool that lets you gather materials by smacking things with a guitar. Pretty cool.
Guggimon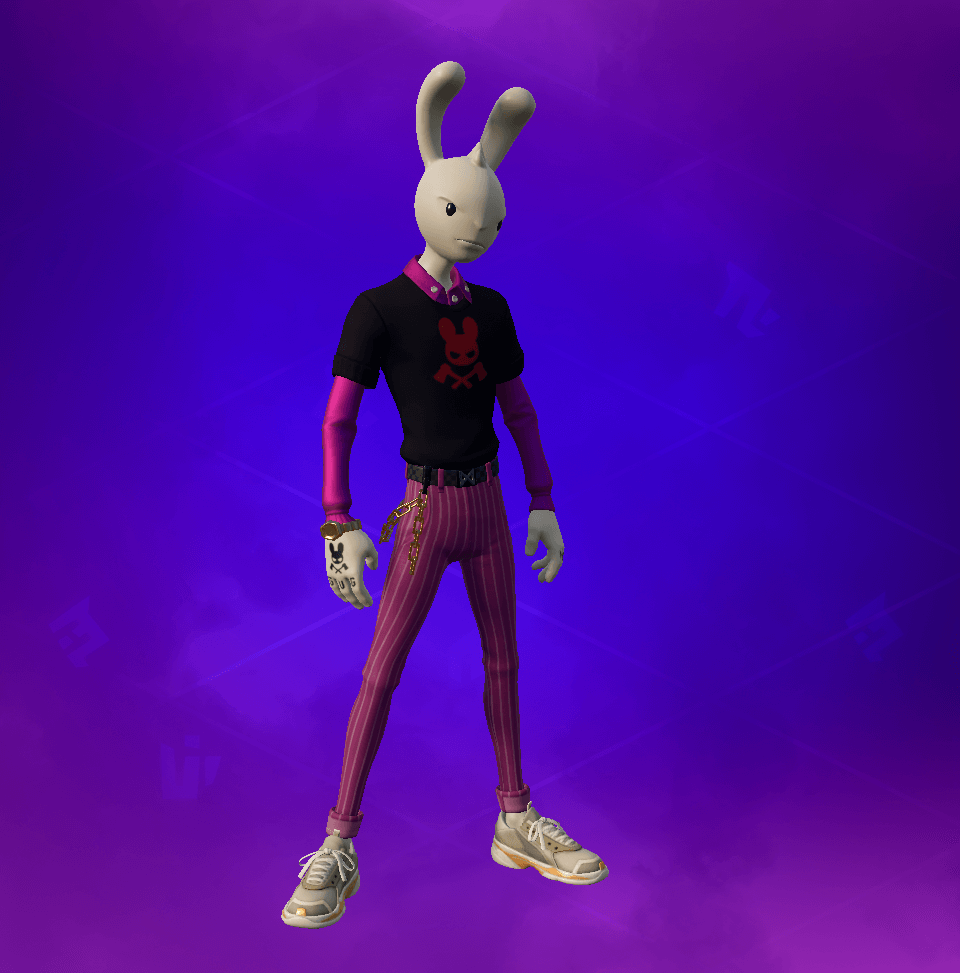 Guggimon is a character created by designer toy brand Superplastic, who lives in the realm of social media. He's a "fashion horror artist & mixtape producer with obsessions: handbags, axes, designer toys, Billie Eilish, & The Shining".
If that's all a bit much for you, just think of Guggimon as a cool new bunny skin. The accompanying Chop Dropper Glider is awesome, if not a little weird to look at.
Joey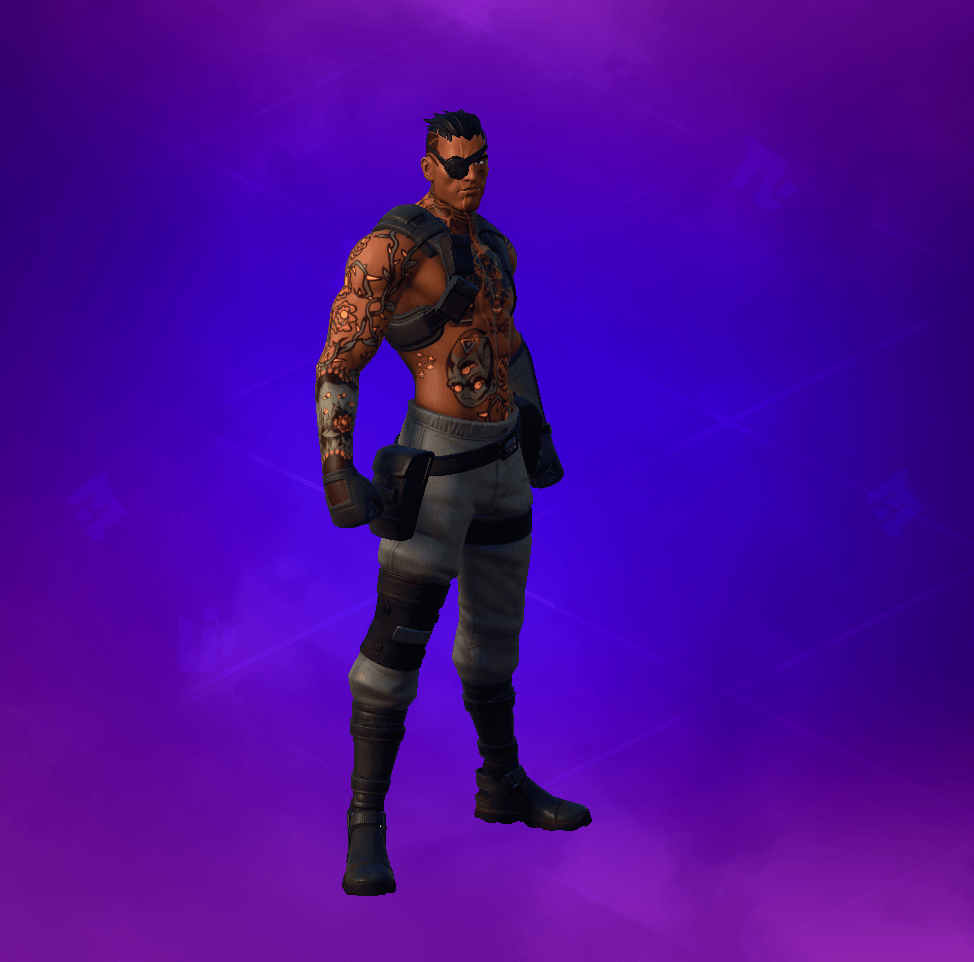 On page 5 you'll find Joey, an intergalactic double agent. Use the built-in Unzipped Emote to reveal the alien hiding behind this human disguise.
If you like dual wield pickaxes, you'll love Joey's Kittanas. They also feature an alternative Sunburnt style, available later in the Battle Pass.
Zyg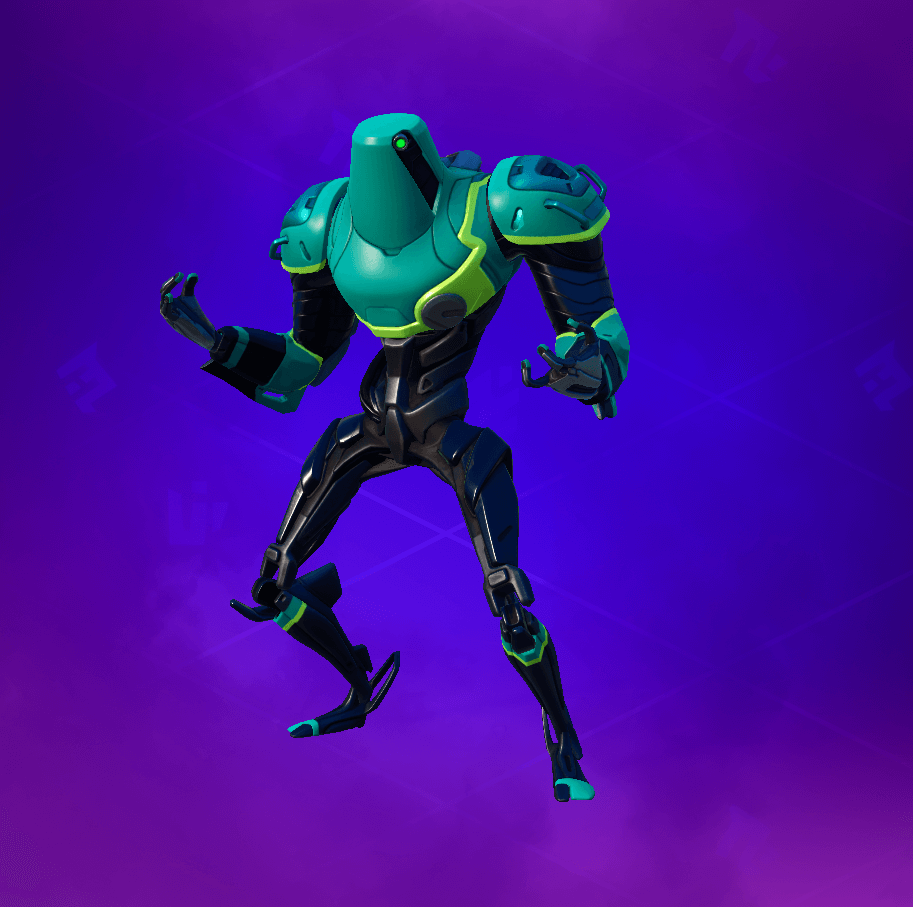 The Season 7 equivalent of Rippley or Mancake, Zyg is a ferocious battledroid and a faithful friend. Or so his description says. The Molten Midnight style unlockable on page 9 definitely seems a lot more menacing.
Equip the Choppy Pet to have a cute baby alien follow you around the Island. You'll never be lonely again, even in solos!
Doctor Slone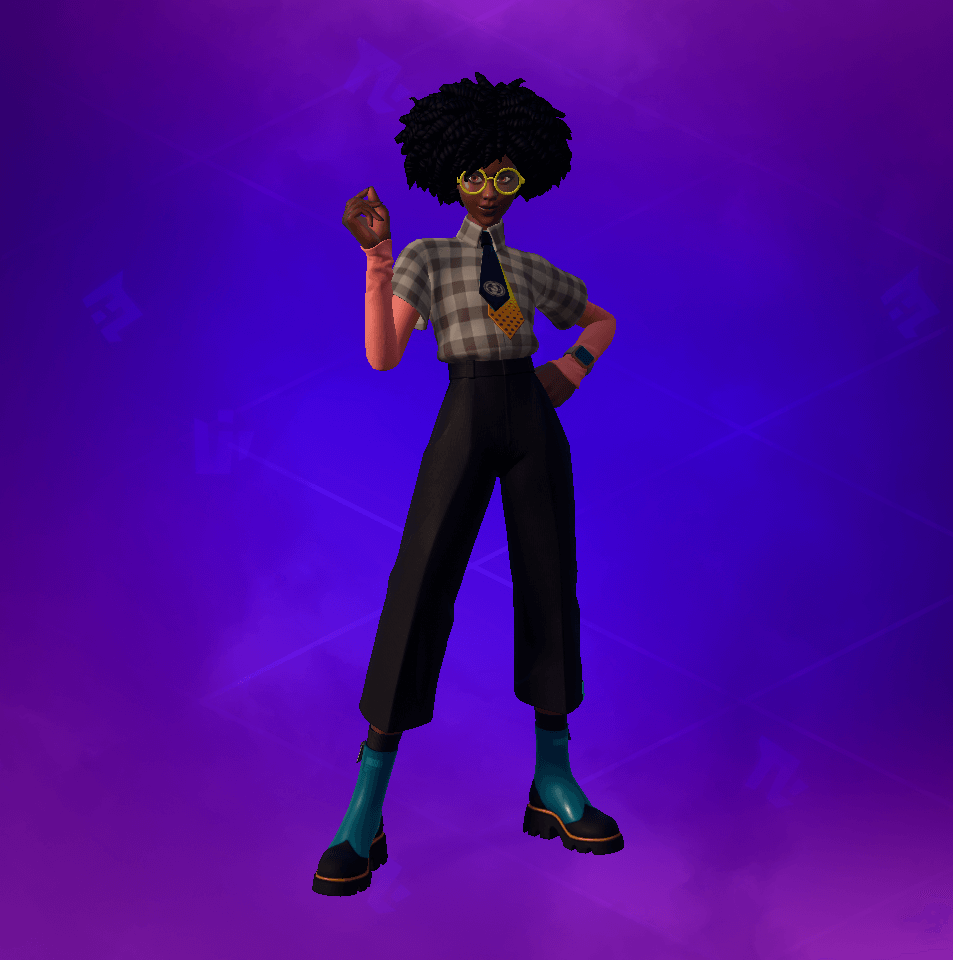 You can find Doctor Slone patrolling the middle of the map, and challenge her to commandeer her Mythic Pulse Rifle. Alternatively, unlock Doctor Slone and her additional Battlesuit style to wear in-game yourself.
Slone's IO Eradicator Harvesting Tool is probably my personal favorite new Pickaxe. The sleek black and yellow sword will set you back 7 Battle Stars.
Rick Sanchez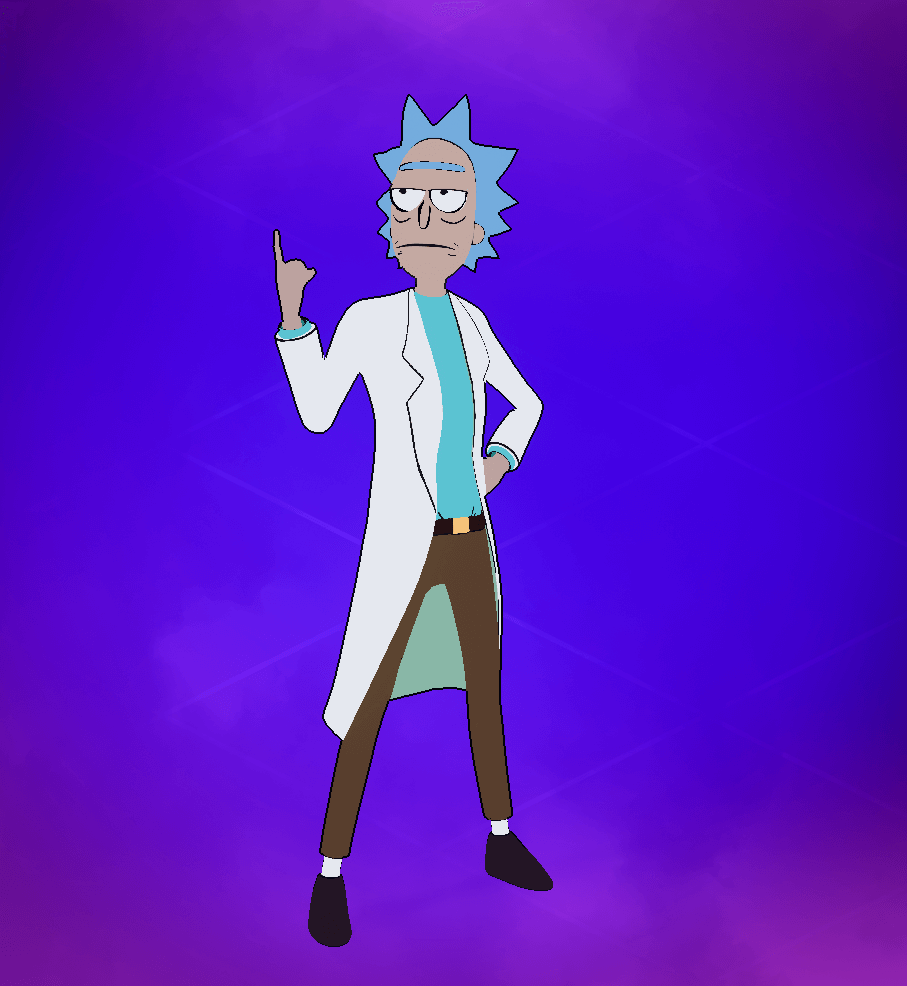 Finally, travelling across dimensions to join the Fortnite fun is the ever-bemused genius, Rick Sanchez. Hailing from the hit cartoon series Rick and Morty, this mad scientist is sure to strike fear in your enemies.
It's safe to say that Rick's loyal companion and grandson Morty got the short end of the stick with this crossover. Rather than getting his own skin, Morty appears as the distressed face of the Hammerhead Morty Pickaxe.
Superman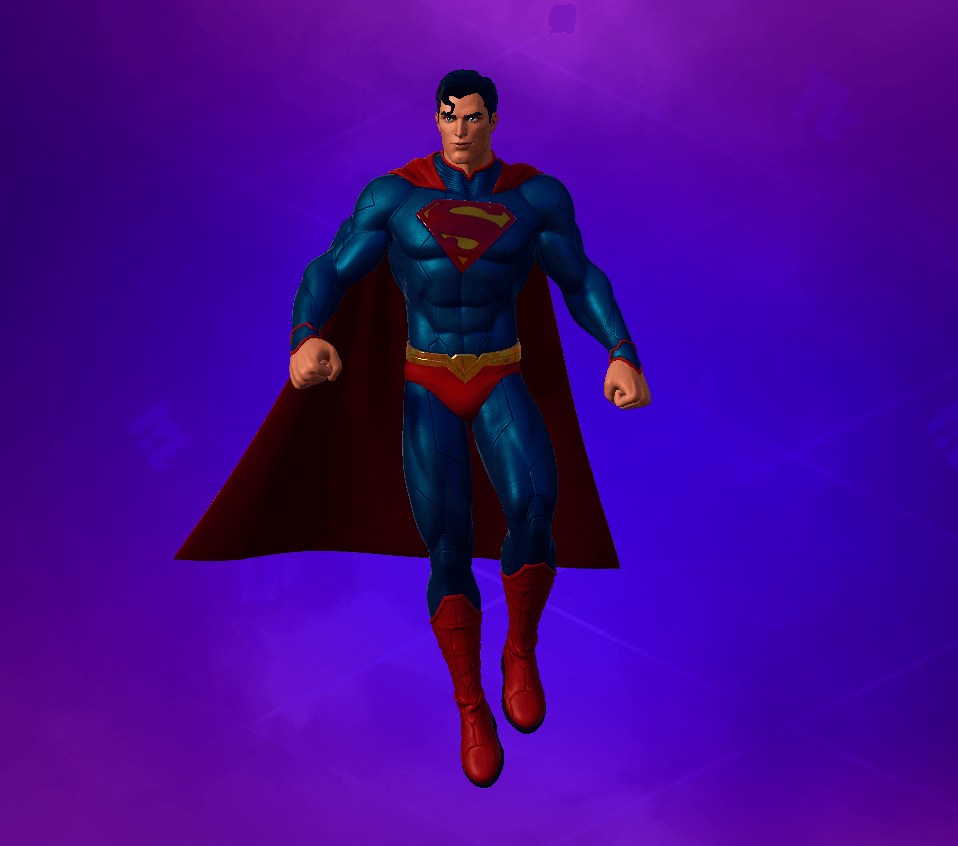 This season's "secret skin" will be Superman. Not available for another 65 days, players will need to complete a series of challenges to unlock this DC hero.
Both Superman and Clark Kent versions of the Outfit are coming, along with an extra Shadow style. Also in the set is the Kal-El's Cape Glider, Solitude Striker Harvesting Tool and The Daily Planet Back Bling.