Play the Fortnite Creed Cup for a chance to unlock the Adonis Creed Outfit early. It's Zero Build Solos, so no excuses!
With Creed III taking over cinemas all around the world, the famous boxer is also making his way to the Battle Royale Island. The long rumoured Fortnite x Creed collab is finally here.
The Adonis Creed Outfit arrives in the Item Shop at 7 PM ET, March 2. Choose between red or blue gloves and shorts, or even the Bionic Creed alt Style with robotic arms and a removable robe.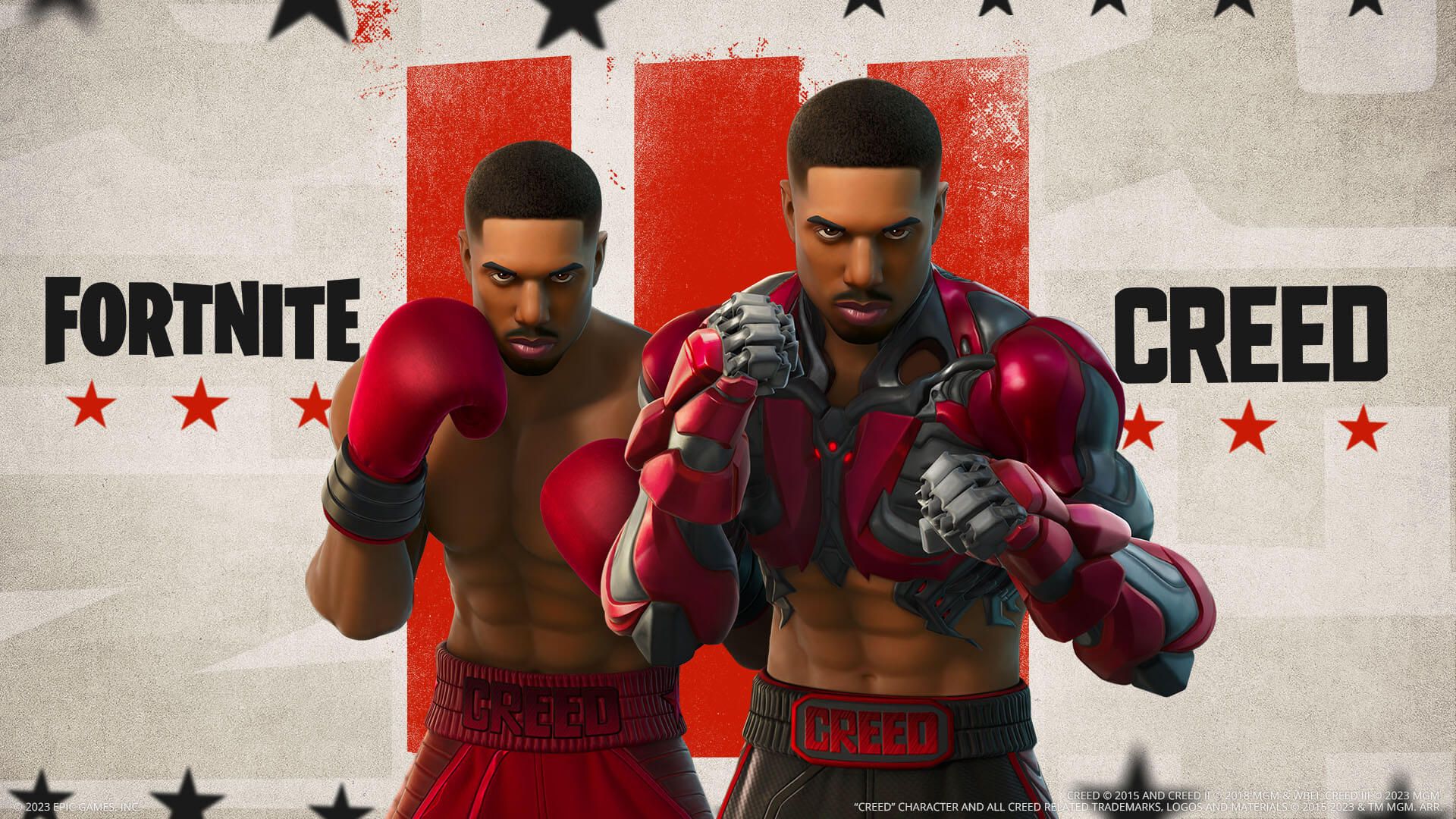 Complete the look with a selection of matching accessories:
Heavy Bag Back Bling (Included with the Adonis Creed Outfit.)
Creed Quests + Free Spray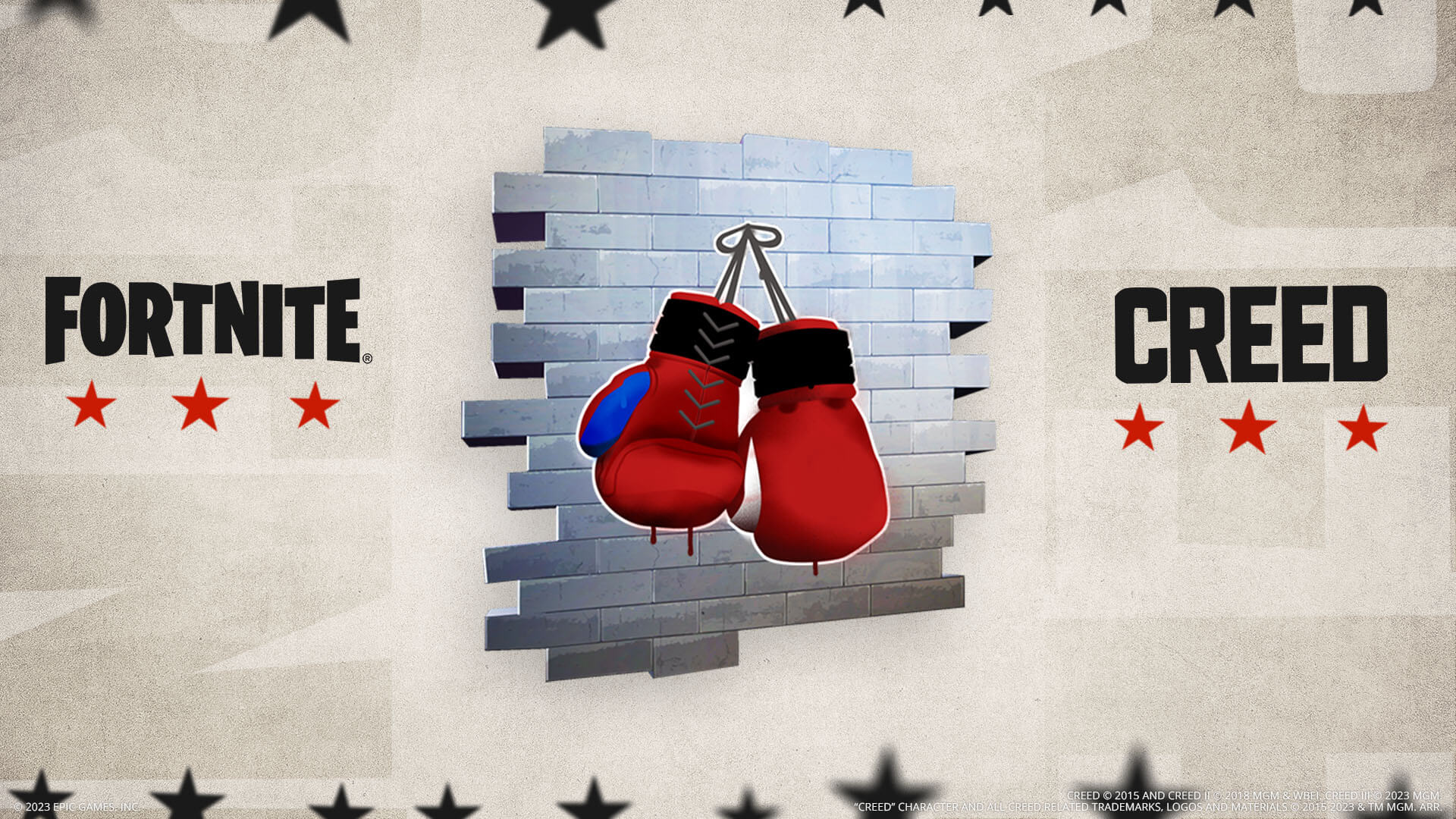 Between March 2 and March 9, work through special Creed-themed Quests to collect some extra XP. Complete five of these Quests to unlock the Creed's Gloves Spray.
Up next: Fortnite v23.50 patch - Cipher Quests, Leaked Skins + Six Shooter & Infantry Rifle Unvaulted
Fortnite Creed Cup
On March 1, test your skills in the Fortnite Creed Cup Zero Build Solos tournament. Top-performing players will win the Adonis Creed skin and Heavy Bag Back Bling before they release.
You'll have 3 hours to play a maximum of 10 matches, gaining points for both placement and eliminations. Check out the scoring system below:
Scoring System
Victory Royale: 30 Points
2nd: 25 Points
3rd: 22 Points
4th: 20 Points
5th: 19 Points
6th: 17 Points
7th: 16 Points
8th: 15 Points
9th: 14 Points
10th: 13 Points
11th - 15th: 11 Points
16th - 20th: 9 Points
21st - 25th: 7 Points
26th - 30th: 5 Points
31st - 35th: 4 Points
36th - 40th: 3 Points
40th - 50th: 2 Points
50th - 75th: 1 Point
Each Elimination: 1 Point
Prizing
Here's where you'll need to place if you want to unlock the Adonis Creed skin:
Additionally, anyone who scores at least 8 points will receive the CREED Brand Spray. It will arrive in your locker automatically shortly after the event finishes.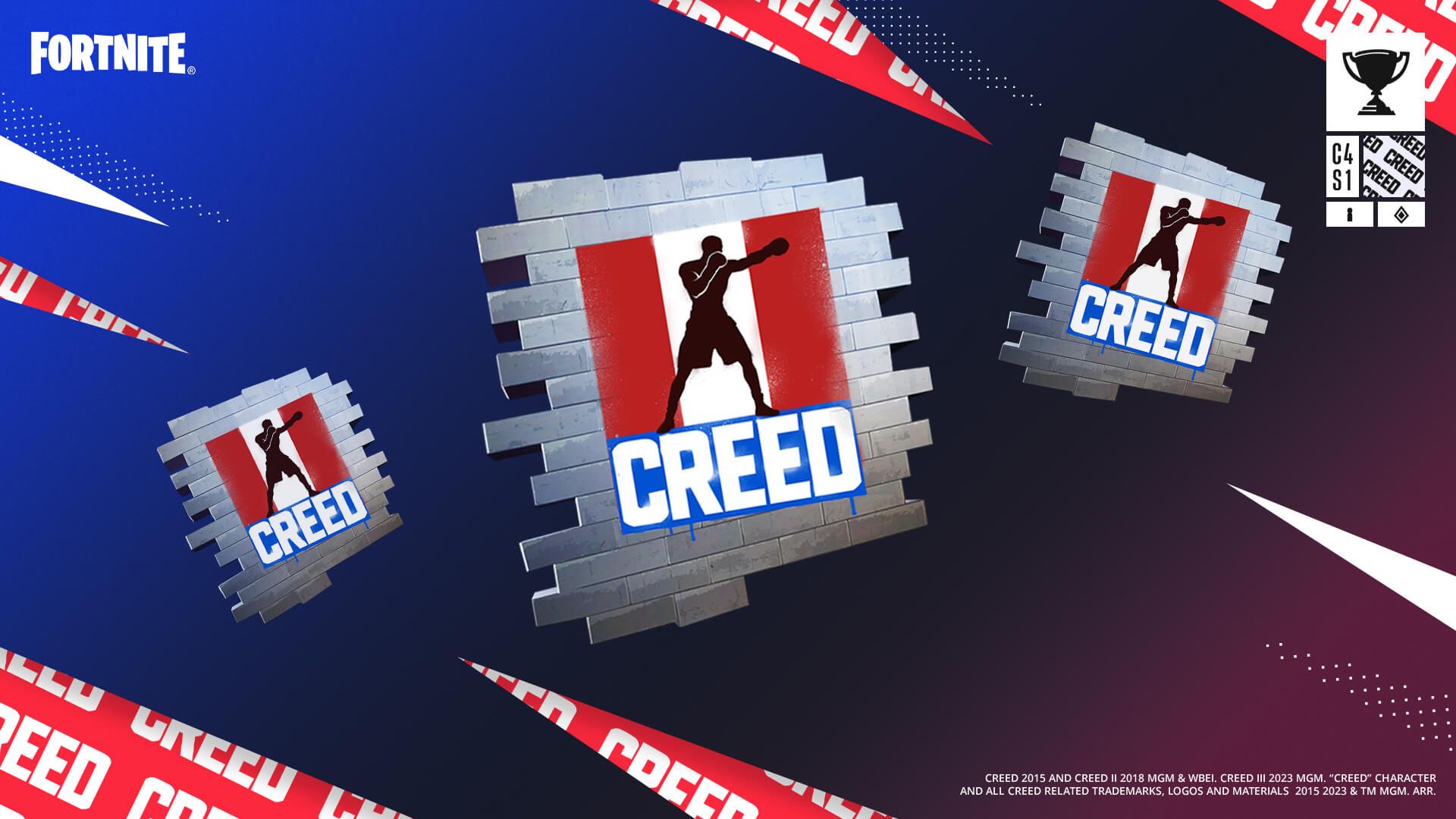 Track your performance in real-time on our Fortnite Creed Cup leaderboards.
Entry Requirements
You'll need to have Two-Factor Authentication enabled to take part. You must also be at Account Level 15 or higher, which you can check via the "Career" tab in-game.
For more details, read the Fortnite Creed Cup Official Rules.