The FNCS Invitational 2022 is right around the corner, and we will see the best players from around the world playing against each other for a share of the $1,000,000 prize pool!
Epic Games announced a collaboration with the luxury brand Swarovski for this event, creating a physical reward that will be given to the event winners.
A few days ago, Swarovski uploaded a video on their youtube channel showcasing the process behind creating the FNCS Invitational Trophy.
As explained on the blog, they were inspired by this year's FNCS chrome logo; the trophy features the FNCS logo in the centre and customised Swarovski crystals with an iridescent effect that changes from purple to blue. Once the winner is declared, the names of the FNCS Invitational champions will be engraved on the trophy. The final design weighs 15 pounds and is 18 inches high.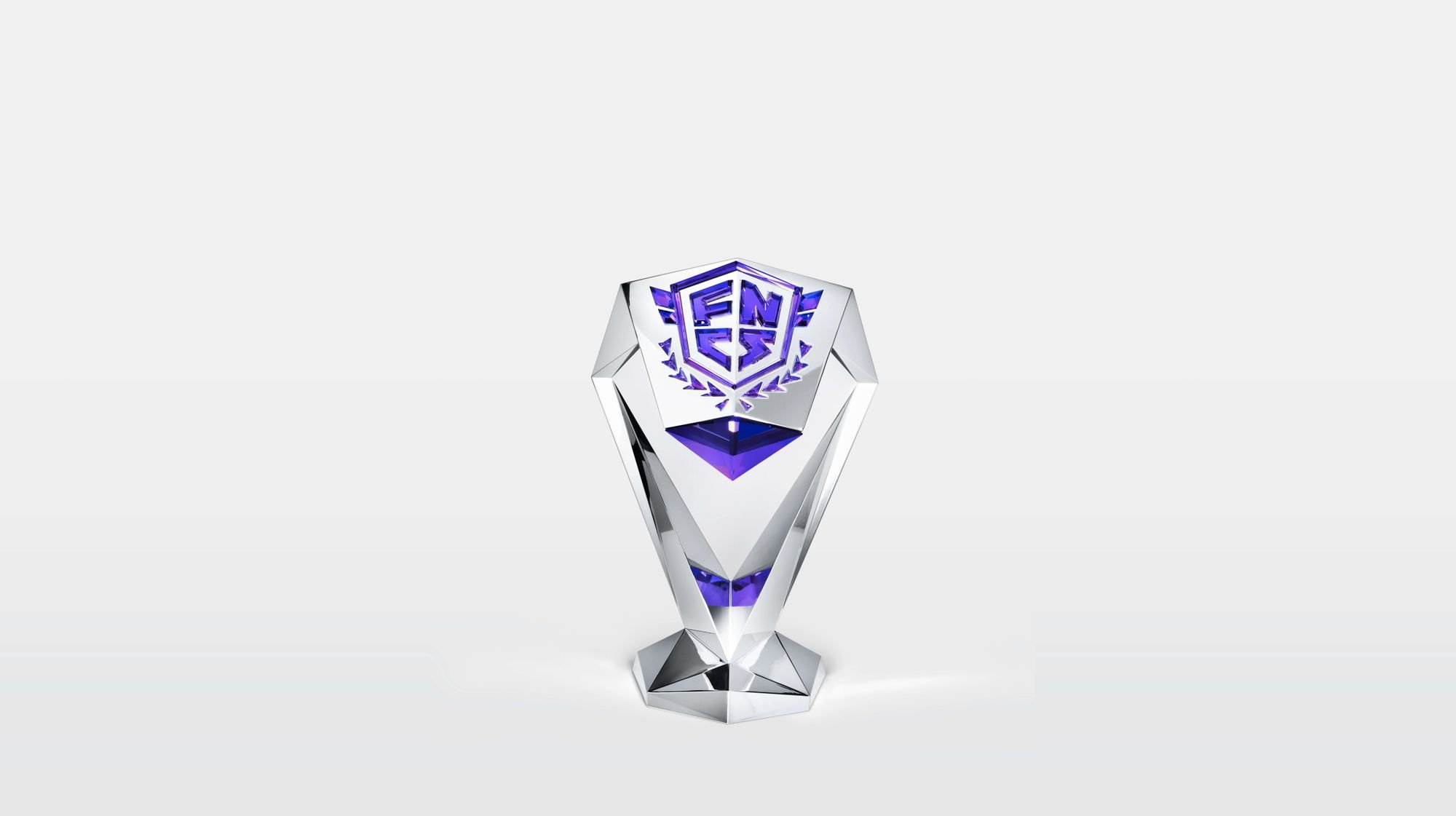 While we wait for the end of the event to see the champions live out their moment of glory with the FNCS Trophy on stage in Raleigh, North Carolina, you and your friends can also get yours at Legends Landing at 3303-7480-5925 right now.