Prepare to take flight in Fortnite this week with the return of some fan favorite items.
Epic Games introduced the concept of "Wild Weeks" in Fortnite towards the tail end of Season 6. The idea is to keep gameplay feeling fresh by emphasizing a unique dynamic, such as "Fighting Fire with Fire", which saw a dramatic uptake in the amount of Fireflies and Flame Bows and an increase in damage taken from fire.
Season 7's first Wild Week has just wrapped up, meaning we can wave goodbye to all the Suppressed Sniper Rifles, ARs and Pistols. Now it's time for something even more fun…
High Flying Week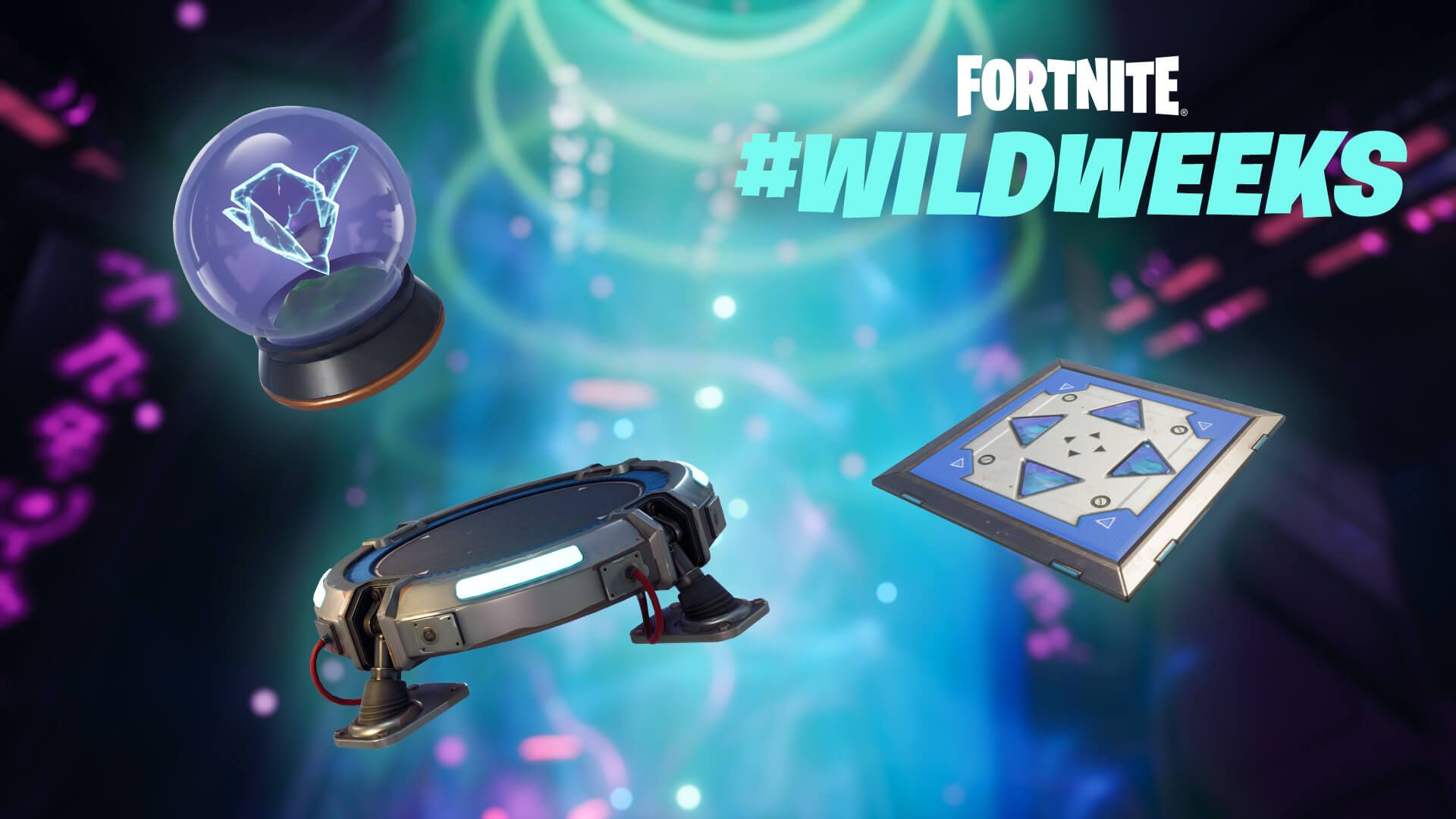 As the name suggests, this week, it's all about airtime! Here's what to look out for:
Two incredibly popular items have emerged from a long spell inside the impenetrable Fortnite vault. Both Rift-To-Gos and Bouncers are back, though it appears they are not available in competitive playlists.
Additionally, the Launch Pad spawn rate has been buffed and many of the NPCs around the Island are now offering Rift services. This influx of mobility is sure to make matches way more action packed, so it's the perfect opportunity to secure some high elimination wins.
Still grinding for Battle Pass tier 100? This week's Legendary Quest chain asks you to "Deal damage to opponents within 20 seconds of gliding in Solos, Duos, Trios, or Squads". A total of 100,000 XP is up for grabs.
Though we don't yet have any clues on upcoming themes, Wild Weeks are set to continue until the end of the season. Let us know on Twitter @FortniteTracker which weapons or items you'd like to see unvaulted next!