The first Fortnite content update of 2021 has dropped and fans are loving it!
With Epic Games fully back and settled in after their Christmas break, the v15.20 build has gone live. The patch features a bunch of changes, including new weapons, settings and gameplay adjustments.
Lever Action Shotgun
Is the Pump back? Almost. This new shotgun feels very similar to use, consistently dealing good damage at a slightly higher fire rate. The Lever Action is available all the way up to Legendary rarity, but you can still pick up a Tac or Charge if you prefer.
Things in 2021 that are officially approved by Nick Eh 30:

- Lever Action Shotgun

— Nick Eh 30 (@NickEh30) January 13, 2021
Currently, the Lever Action Shotgun is not in the competitive loot pool, though this may change once Epic has had time to evaluate its performance. However, while you won't find it on the floor or in chests in these game modes, you can purchase it directly from certain NPCs like Brutus at Dirty Docks.
Hop Rock Dualies
This is arguably the most exciting Exotic item yet, as well as the strongest. Not only do the Hop Rock Dualies hit enemies hard, but they also grant the user a temporary Hop Rock (low gravity/ no fall damage) effect when fired.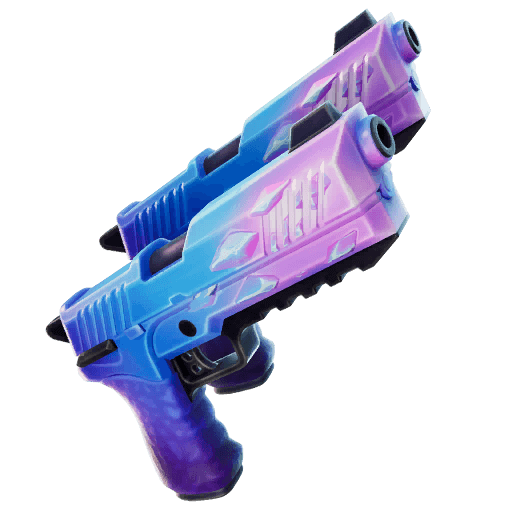 To get your hands on the Dualies, speak to Cole at one of his two spawn locations. These are the campfire area on the mountain north of Retail Row, or at the eastern-most cabin in the bottom right corner of the map. Bring 500 Bars to avoid disappointment.
Overpowered Arena Change
Following the v15.20 update, players now automatically spawn into Arena matches with 200 Gold. This is enough to instantly upgrade a weapon from green to purple.
Not every NPC offers upgrades, so it is worth finding one that does, and planning your looting route around them. This will quickly become essential if you want to consistently win your midgame fights.
Settings
Having received a barrage of complaints from the community, Epic has adjusted the recently added pre-edit option. Now, with "Disable Pre-Edits" ON, all player-built structures will be uneditable until actually placed in the environment.
theres no way loooool time for a 5 min delay on the stream pic.twitter.com/Lmjf1jlrgV

— benjyfishy (@benjyfishy) January 13, 2021
Furthermore, Anonymous Mode will no longer apply in tournaments. This change has not gone down well with many pros, who fear that it will make stream-sniping that much easier.