The first patch following the Season 4 drop arrives tonight. Here's what we know so far
Fortnite's 14th season made splashes with a historic collaboration with the Marvel Cinematic Universe. Expect for the following patches to continue expanding on the Marvel theme - at least until the end of Season 4
A few hours ago, Epic sent a global update to all Support-A-Creator verified content creators with some key details about what to expect in tonight's patch. Here's what was sent to us: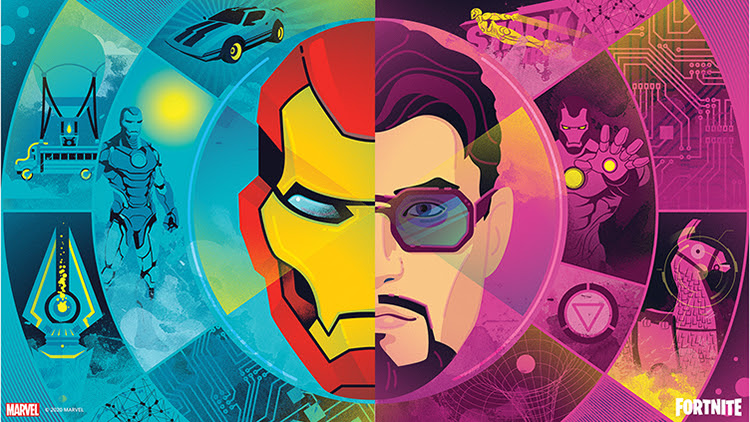 The Armored Avenger
Tony Stark's temporal beacon brings Stark Industries to the Island. Explore the R&D Lab and Battle Bus chop shop.
Unleash More Powers
The Stark Industries Update assembles more powers. Check out Thor's Mjolnir Strike, Iron Man's Repulsor Gauntlets, and more.
The Forces of Galactus Descend
Drones from beyond the cosmos crash landed on the Island. Take out the Gatherer Drones and you'll be rewarded.
A Mint-Condition LTM
Mix and match iconic superpowers from across Marvel in a new comicbook crossover LTM.
Become a Hero
New to the Item Shop, customize your own hero!
Weekly Wolverine Challenges
Clues to Weapon X's whereabouts continue with new Challenges on Thursday.
As we previously covered, additional Marvel characters were slated to come to Fortnite any time now. It seems like Fortnite is beginning their roll out with, at minimum, Thor and Iron Man related abilities
Facilitate the action.

v14.10 arrives tomorrow, September 10. Downtime will begin at 4 AM ET (08:00 UTC). pic.twitter.com/Mhl6Y1Mg0o

— Fortnite Status (@FortniteStatus) September 9, 2020
Date & Time
The Fortnite patch will revert back to the original time of 4AM EST / 8AM BST, September 10th. Depending on the size of the update, expect downtime to last between 60 and 90 minutes
We'll be keeping an eye on all of the incoming patch leaks and will post a megathread with any relevant changes! Stay tuned
Follow us on Twitter to never miss a thing