From competitive integrity to proprietary cheat detection software, Fortnite opens up about their not so secretive problem
If you are an avid competitive spectator, it's becoming more and more obvious that cheaters are ruining legitimate competitor's chances of winning. Primarily used in the form of "soft-aim," cheaters will try to fly under the radar by slightly buffing their aim tracking using external cheat software
Just last week, we watched live as Dreamhack casted over a 1v1 mid game fight where a player flagrantly abuses aimlock, tracking through a metal bar with only headshots
THEY LITERALLY CASTED A KID CHEATING IN DREAMHACK pic.twitter.com/R8AVMuyC9a

— TSM MackWood (@MackWood1x) August 22, 2020
While one can only assume this problem has been around for multiple season's, it's only making chatter within the community this season. As more and more professional players encounter cheaters, the discussion becomes louder and louder
RichHomieQuinn sniffed out another cheater in the same event. The player in question had 193 points and was blatantly hitting every headshot from 100+ meter range
Another day another cheater in competitive fortnite pic.twitter.com/oNqimG7R2T

— RichHomieQuinn (@RichHomieQu1nnn) August 22, 2020
Remember - it's only the dumb cheaters that are getting caught. Our naked eyes can only fish out flagrant cases of aim cheats while competitively-tailored soft aim can only be detected by first class cheat detection software manufactured by Fortnite themselves
There could be hundreds, if not thousands of cheaters placing at the top of every leaderboard thanks to a lack of recourse. This leads to a negative feedback loop of more and more people trying to cheat their way to the top
Epic's response
FNCS DELAYS IN ACTION
Recently we discovered an error in our internal systems that resulted in our automatic detections and actioning being delayed. Regardless of the error, the cheaters were eventually caught by our AntiCheat and banned automatically. This error has been corrected and all automatic actionings are functioning in near-real time again. Additionally, all of the accounts detected cheating during FNCS this season were disqualified and actioned appropriately.
Regressively catching and banning cheaters should make any bad actors that didn't get sweeped think twice before booting up their softaim. Any players looking to get cheats should be scared of Epic's offseason anti cheat tweaks
A NEW WAY TO REPORT SUSPICIOUS PLAYER ACTIVITY
We've also created a new form located here where players can report suspicious activity, and provide the necessary evidence for us to investigate. Any reports received in this manner will be reviewed in line with our process for all incoming reports. While we won't respond directly to these submissions, you can be assured that we take every valid report seriously. Any perceived lack of action towards reported players generally means one of two things: either we're still actively investigating and want to make sure we take the time to make the correct decision based on the facts, or we've determined the player in question did not violate the rules.
A problem that we've seen in the community is false cheating accusations. Dubs was framed for buying hacks from AspectDolphin, a well known hack reseller. We all know now that those claims held zero weight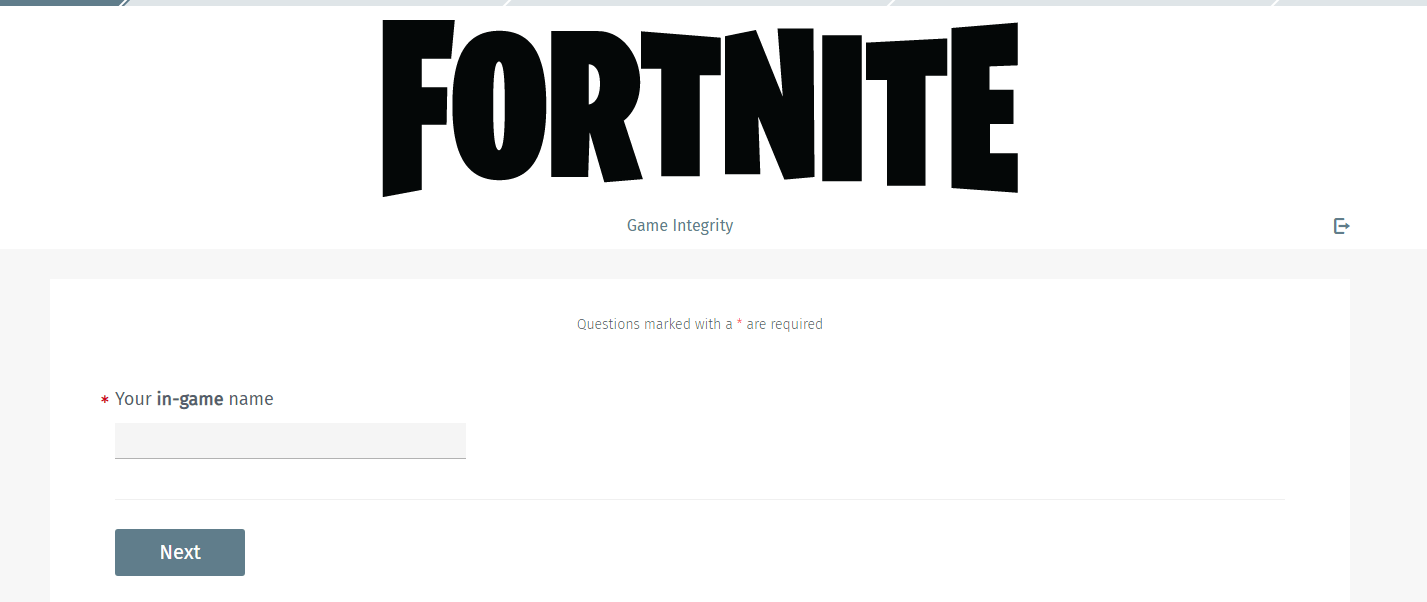 With this new system in place, we can safely and anonymously report those who may not be playing by the rules without involving community outrage first
Epic finishes off their blog by restating their zero tolerance policy on bullying. "Use the in-game reporting tools - in live games or in replays - or the new submission form to report issues" instead of harassing the accused over cheating allegations
With competitive integrity at an all time low, it's good to hear Epic say "we're here, and we're listening." Hopefully a more aggressive anti cheat in tandem with a better reporting system will eradicate cheaters for good
Follow us on Twitter