The premiere of Fortnite's new Party Royale playlist drops this Friday including live performances from top music artists and the chance to earn an exclusive free back bling.
Never short of innovative ideas, Fortnite recently released a new Party Royale mode alongside the standard Battle Royale playlists. This is a place to get away from the sweaty players and the build battles, put down your weapons and enjoy the good vibes.
The Party Royale island is described as a "new experimental and evolving space", with plenty of activities and opportunities to explore. Currently players can take part in boat races at Fishsticks' Boat Race, complete aerial obstacle courses at Skydive Rift and try out new items like the Paint Launcher.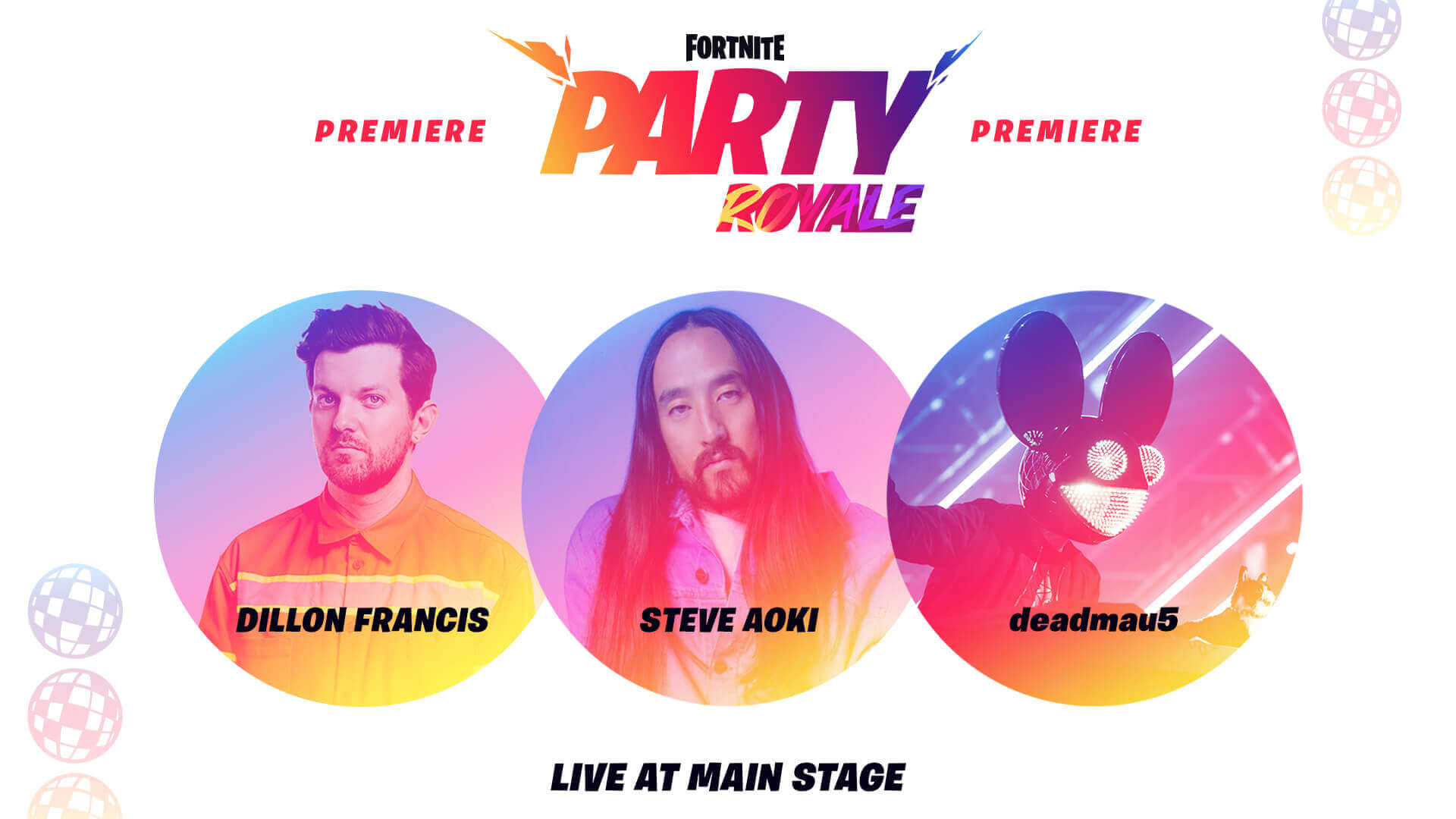 Following a successful testing event last week, the official Party Royale Premiere is coming Friday, May 8, starting at 9PM ET. You can tune in to back-to-back-to-back live sets from dance music superstars Dillon Francis, Steve Aoki and Deadmau5. Simply queue for the Party Royale playlist to attend.
If you are running late, you will still be able to watch the rest of the show as long as you make it in before the 10PM ET ending. Can't make Friday? No worries, just like with the Travis Scott event, there's an encore. The entire performance will be rebroadcast on May 9 at 2 PM ET.
There's also a free gift up for grabs, even if you're not interested in the party. Anyone who logs into Fortnite from Friday, May 8 at 6 PM ET to Monday, May 11 at 10AM ET will get their hands on the Neon Wings Back Bling. These colorful wings are music-reactive, making them the perfect accessory for the concert.
Check out the official Party Royale blog post from Epic Games here.