Earlier this month Epic Games gave a much awaited updated about the status of Stats V2. Which subsequently released with the v7.40 update. With it they announced Mobile and Switch stats.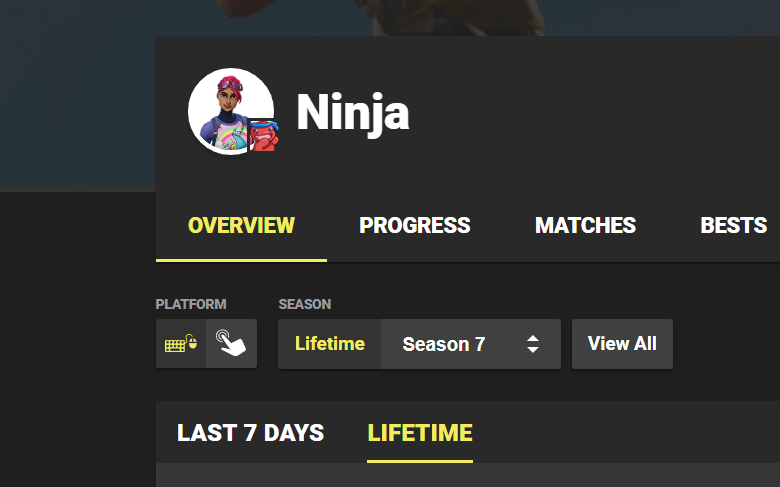 The biggest change with Stats V2 however is how they handle platforms. Everyone right now was pretty accustomed to being able to select PC, Xbox One, or PlayStation 4. Instead however of adding new platforms like iOS, Android and Switch. They've replaced all the platforms with new ones based on input type: Keyboard/Mouse, Gamepad, and Touch. You might have already noticed the new selector on your profile page or the leaderboards
Since the release we've been busy update our site to support the new system over the old platforms. This first update paves way for us to start showing even more detailed stats than before. The return of time played allows us to calculate more interesting stats. That together with LTM stats will be coming in future updates.
The following weeks we will be updating our sites to give a better understand of your performance in the standard and LTM playlists.
We are aware that some of your stats are now lower than they where before on our site. This is because EPIC Games made small changes in how they track your stats. Please do not contact us about this.