Whether you are still searching for your first Fortnite Chapter 2 Victory Royale, or looking to stack up points in Arena, it's vital that you choose a solid place to drop.
You've probably already seen multiple guides or videos telling you to head to Slurpy Swamps or one of the old classics like Pleasant Park or Salty Springs to grab those Chapter 2 wins. These places are great, you will never leave the Swamps with less than full health and shield and you probably know Salty Springs like the back of your hand. So definitely give these spots a try, but now that we've all had a bit of time to explore the beautiful new map, there are some other places to consider.
Logjam Woodworks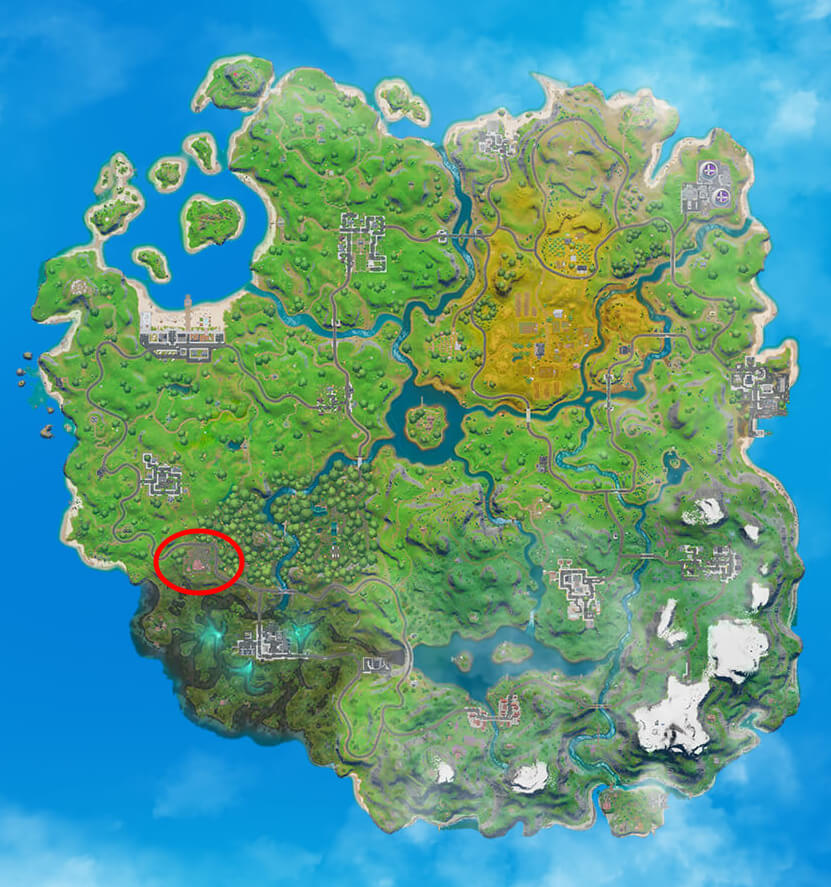 This little woodwork area outside of Weeping Woods may not look like much from above, but it's actually an excellent choice if you are trying to win. First off let me just say, this spot will only really work for Solo or Duo games. If you are playing Squads, then you could send someone there as part of a split landing with others dropping nearby in the Woods.
In Solos, you will normally be contested by one enemy max, or often get the whole place to yourself. If someone does land with you, be sure to land on a weapon and take the fight straight away. Once you have taken care of any opponents, you can quickly grab all the loot, which should be enough for a decent loadout. You will then be able to farm all the wood and metal you could ever need.
For most storm circles, you will be able to safely rotate in under the cover of Weeping Woods. On the way you will be able to collect a good amount of brick, and some of the smaller cabins towards the outside of the Woods are usually left untouched.
This is not the spot to go for a high kill game, but if you are wanting to play safe and go for the Victory then look no further.
Holly Hedges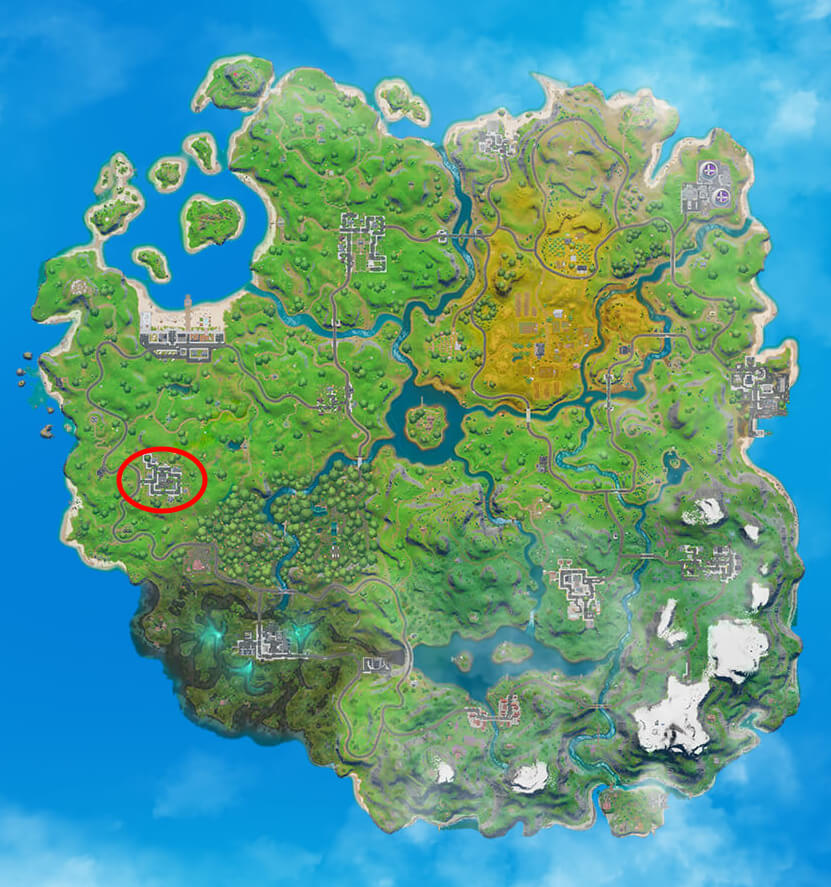 This lovely little town is a good mix between old and new. Although it is technically a brand-new location for Fortnite Chapter 2, it follows a pretty simple layout and feels very similar to places like Pleasant, Salty and Retail Row. It can make for a great Duo or Squads landing spot. In fact, controller God Aydan "Aydan" Conrad has been heading there in Squad scrims.
There are likely to be a couple of teams joining you at the Hedges, but there are enough houses for everyone. Once you have handled the competition and fully looted the town, your team should have a good amount of loot. You can farm up a bit of wood and metal from the trees and cars around, but it will be easier to grab materials on your rotation.
This spot is very close to our last suggestion, so you could even make a quick stop off at Logjam Woodworks to collect some extra mats. Again, you will be able to move in through Weeping Woods and get any missing loot or materials that you need.
Steamy Stacks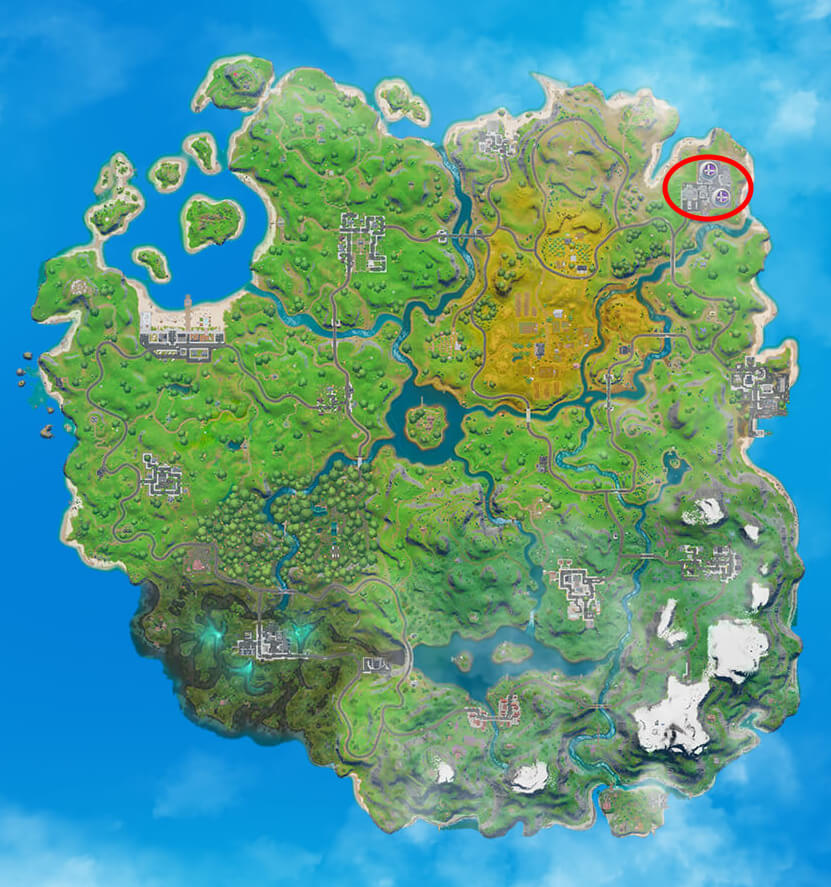 Located in the opposite corner of the map from our last too spots, Steamy Stacks makes for a very unique POI. Resembling a Power Plant, there are two large cooling towers and four separate buildings.
The main reactor building has a complex layout of small rooms and sliding doors which can make for some awkward fights. However, you can use this to your advantage. If you take the time to learn the layout of Steamy Stacks properly, you will be able to dominate anyone who challenges you there.
This is probably the most highly contested area of the three, but also the one with the most loot. Whether you are playing solo, or with a duo or squad, everyone should leave with a strong kit and a lot of metal.
When it's time to rotate, you can head inside one of the massive cooling towers to be launched high into the sky and glide to your desired destination. If the zone is particularly harsh, you can even land directly onto the power line which doubles as a zipline and it will take you even further across the map.
So, these are just three of the brilliant drop spots available in Fortnite Chapter 2. Give them a try and see which you like best.