The Dark Legends cosmetic bundle will be the next skin pack coming to Fortnite. Take a look at what these leaked images reveal.
Fortnite's next cosmetic bundle has been revealed: Dark Legends. We'll be getting three skins, a pickaxe, and two back bling options with this one.
There's no release date yet, but all of the usual data mining suspects have found these skins in the game files. Take a look at what's coming.
Dark Legends Bundle 1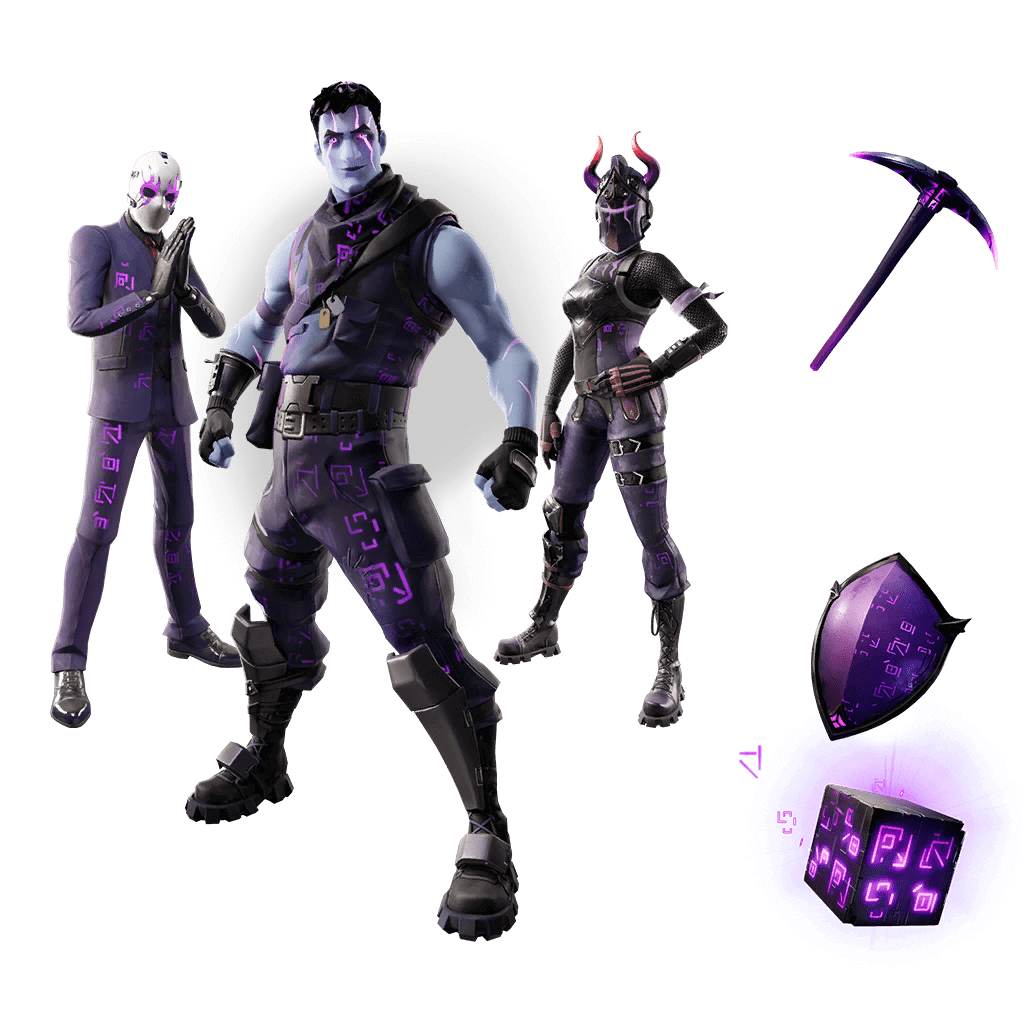 Via: @Lucas7Yoshi
According to @Lucas7Yoshi on Twitter, this Dark Legends bundle will be the first of two released under the name. It will include the Dark Jonesy, Dark Red Knight, and Dark Wild Card.
The second will bring us the Dark Powerchord, Dark Ark, and a few another skin that's still being speculated about - possibly the Dark Raptor.
Initial reports had this skin set costing $29.99, but that might be for the Darkfire Bundle - the latter cosmetic pack that has yet to be leaked or announced. Based on the number of cosmetics included in this one, it will likely cost $19.99.
Dark Bundle HD Showcase! (idk when it's coming out :/) pic.twitter.com/PrpHKk5w7j

— HYPEX - Fortnite Leaks & News (@HYPEX) September 9, 2019
Are you excited about this bundle or will you be waiting until the next one is released? Let us know on Twitter @FortniteTracker.