A new Fortnite leak has revealed the Storm Scout Rifle. Check out all of the stats and rarety of the next weapon coming to Fortnite.
Fortnite v9.40 is live, which means data miners are all over the new game files. We're seeing a lot of leaks come out of this patch, including a new weapon in the Storm Scout Sniper Rifle.
Here is a look at the next gun coming to Fortnite, as well as the stats courtesy of @Lucas7Yoshi.
Storm Scout Sniper Rifle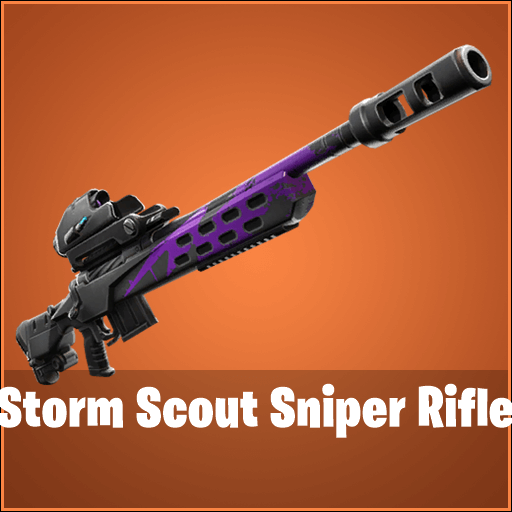 The name of the Storm Scout Sniper Rifle just about says it all. You'll be able to see through the storm with this thing, but that can't be all it's good for.
We've heard rumors about a thermal sniper in the past, and this could be what we're getting, here. It's probable that this rifle will act like the Thermal AR did when it was in the game.
A sniper that allows you to see enemies through the storm isn't very useful. A thermal sniper, on the other hand, would be an interesting addition to the game.
Stats:
Rarity: Legendary/Epic
Damage: 85/81
Reload Time: 2.7/2.85
Damage to structures: 81
As you can see, the damage numbers on the Storm Scout aren't as beefy as they are on even the Bolt-Action, which was just unvaulted with the v9.40 patch.
As far as damage is concerned, players will much rather have a Bolt-Action in their inventory. The Heavy Sniper will still be king with its 150 base damage and ability to one-shot fully build metal.
Of course, we'll have to see just how useful the assumed thermal capabilities of this weapon are going to be.
What do you think about the new sniper? Let us know on Twitter @FortniteTracker.