Welcome back to a new edition of The Fortnite Times! This week, we will be focusing on the competitive aspect, as there is limited news concerning the game.

Weapons
The "Shield Breaker EMP" Grenade is now ingame: Creates a disruptive EMP burst on impact, damaging shields and temporarily disabling electronic devices in the area.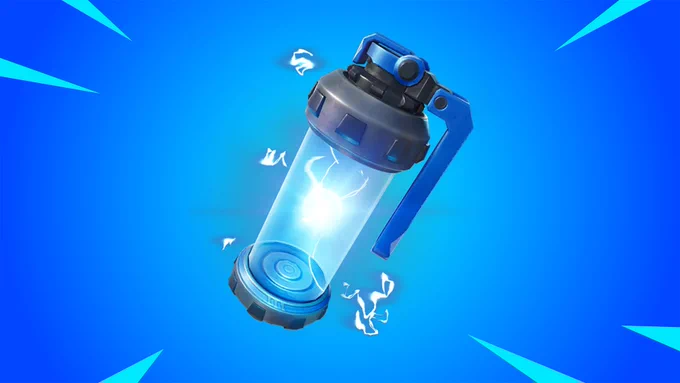 General
Donald Mustard is retiring as Chief Creative Office
Competitive
Over the weekend, the first cash cup of the new season unfolded, featuring the usual suspects at the top in some regions and new names in others.
In Europe, as previously anticipated, the tournament was won by the unexpected duo of Deka and HukHuk, who secured victory by tallying the highest number of eliminations. Worth noting is the impressive fourth-place finish by the French duo Floki and Andilex, who have once again ignited our dreams. It's also worth mentioning that the well-known analyst and content creator ReissHub qualified for the finals while playing with Refsgaard but ended up competing solo during the finals, ultimately finishing in last place.
In North America, the competition was truly exciting, with Acorn and Khanada, the two Dignitas players, emerging as the winners. Clix and Epikwhale secured the second position, while Bucke and Okis, who have been consistently delivering remarkable performances, claimed third place.
In Oceania, Alex and Worthy once again clinched victory, playing only five out of six games and maintaining a commanding lead of approximately 130 points over the second-place team. In Brazil, the victors were Pietriin and n3wghoost. In Asia, FuuKun11, also known as ????, and his partner, ria, secured the top spot. In the Middle East, Nachiiri and Escdark once again stood on the podium.
If you're interested in the stats and leaderboard information for Fortnite, then check out our official tracker page for the game! We also have a Fortnite Tracker App that can monitor your in-game performance. Consider checking us out and let us know on Twitter at @FortniteTracker what you'd like to see next!