Rift Knight Kieran takes center stage in the Fortnite Crew March 2023 collection.
Sign up to the Fortnite Crew to receive monthly rewards including exclusive skins, V-Bucks, Battle Pass access, and more.
Fortnite Crew March 2023 – Rift Knight Kieran Outfit & Accessories
The March 2023 Crew Pack goes live for active subscribers at 7 PM ET on February 28. Here's what you'll find inside:
Rift Knight Kieran Outfit
Inheritor's Edge Back Bling & Pickaxe
Double-Edged Sword Lobby Track
Masterwork Pickaxe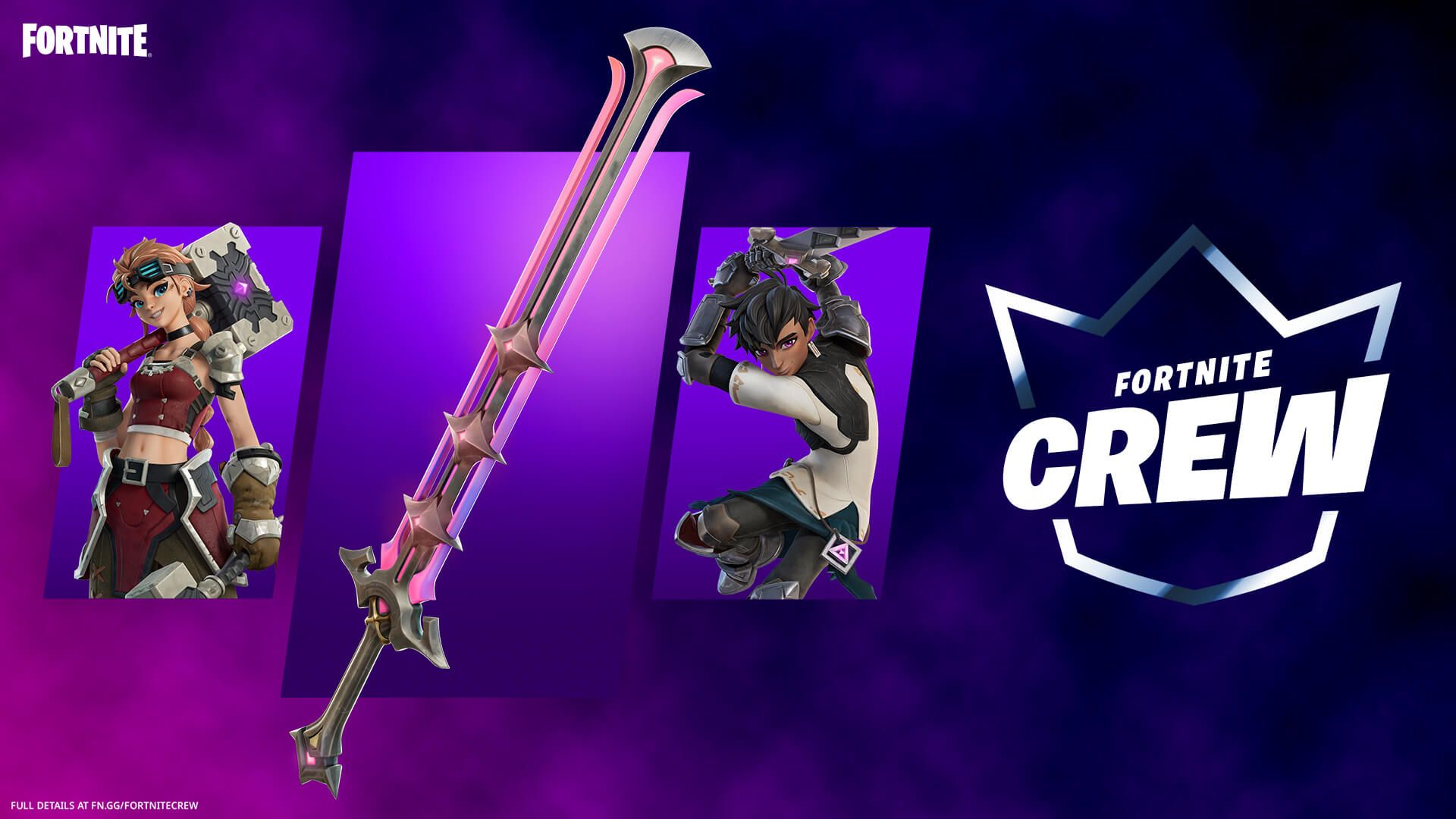 Anyone who owns both the February 2023 and March 2023 Crew Packs will unlock the enchanting Masterwork Pickaxe. That means if you don't already have the February gear but want the Pickaxe, you'll need to join before 7 PM ET on Feb 28.
Chapter 4 Season 1 Battle Pass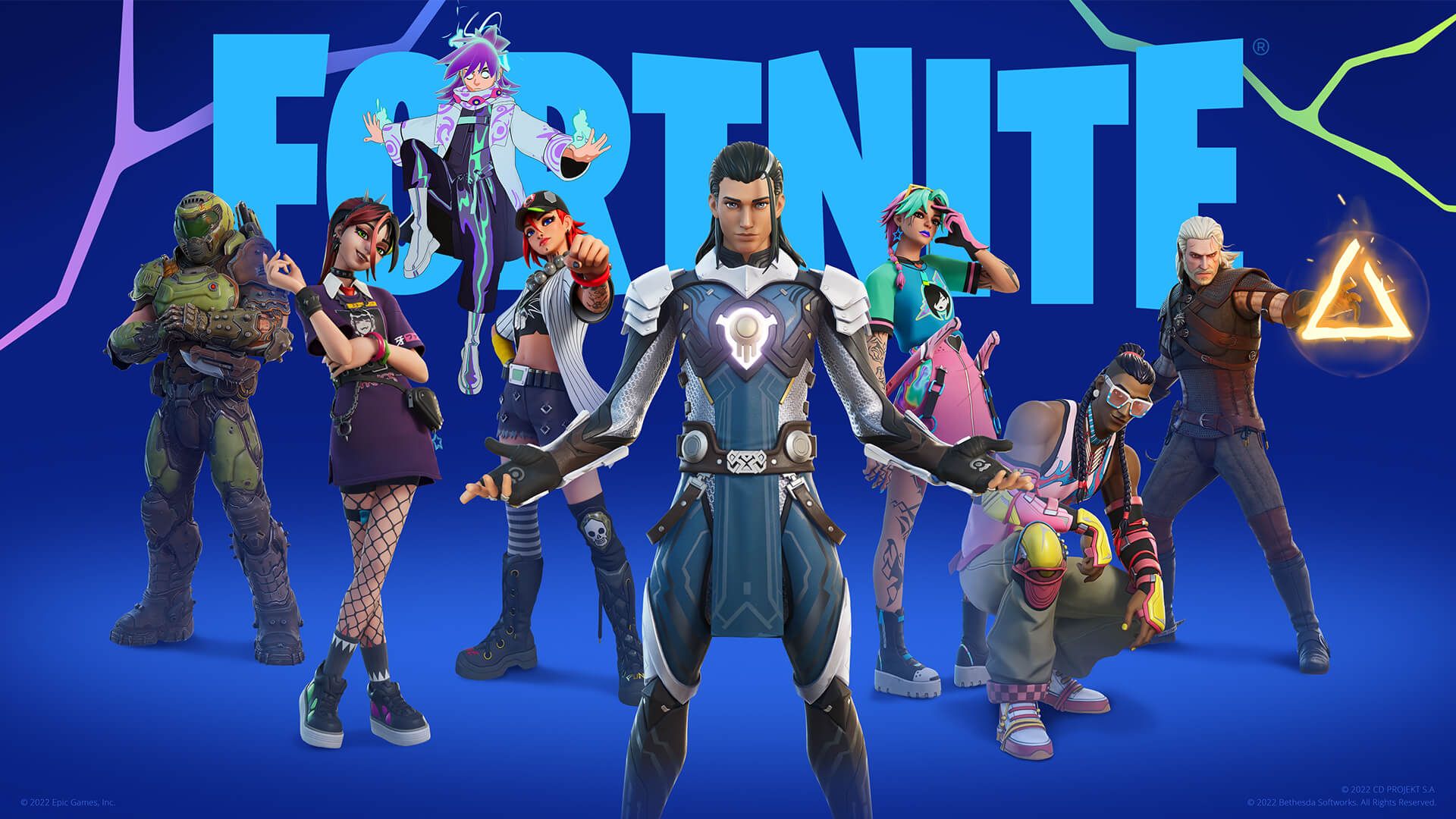 Fortnite Crew members always enjoy instant access to the current Battle Pass. With just a couple weeks to go before Season 2, this is another way to secure the Chapter 4 Season 1 Battle Pass and claim any rewards you've earned.
Already got the Battle Pass? New subscribers will be granted a one-time 950 V-Bucks refund instead.
Monthly V-Bucks
Another benefit is a monthly 1,000 V-Bucks bonus. You can spend these in the Item Shop on whatever you fancy.
They will be credited to your Fortnite account automatically on your billing date each month.
The Photonic Legacy Set

Unlock a new stage of the Photonic Legacy Set with each month you remain subscribed to the Fortnite Crew (up to six total stages). Don't worry, they don't have to be consecutive months, you can always take a break and come back.
You'll eventually end up with loads of styles and color options for the Photonic Striker Pickaxe. Read Epic's blog post to find out more.
February Crew Pack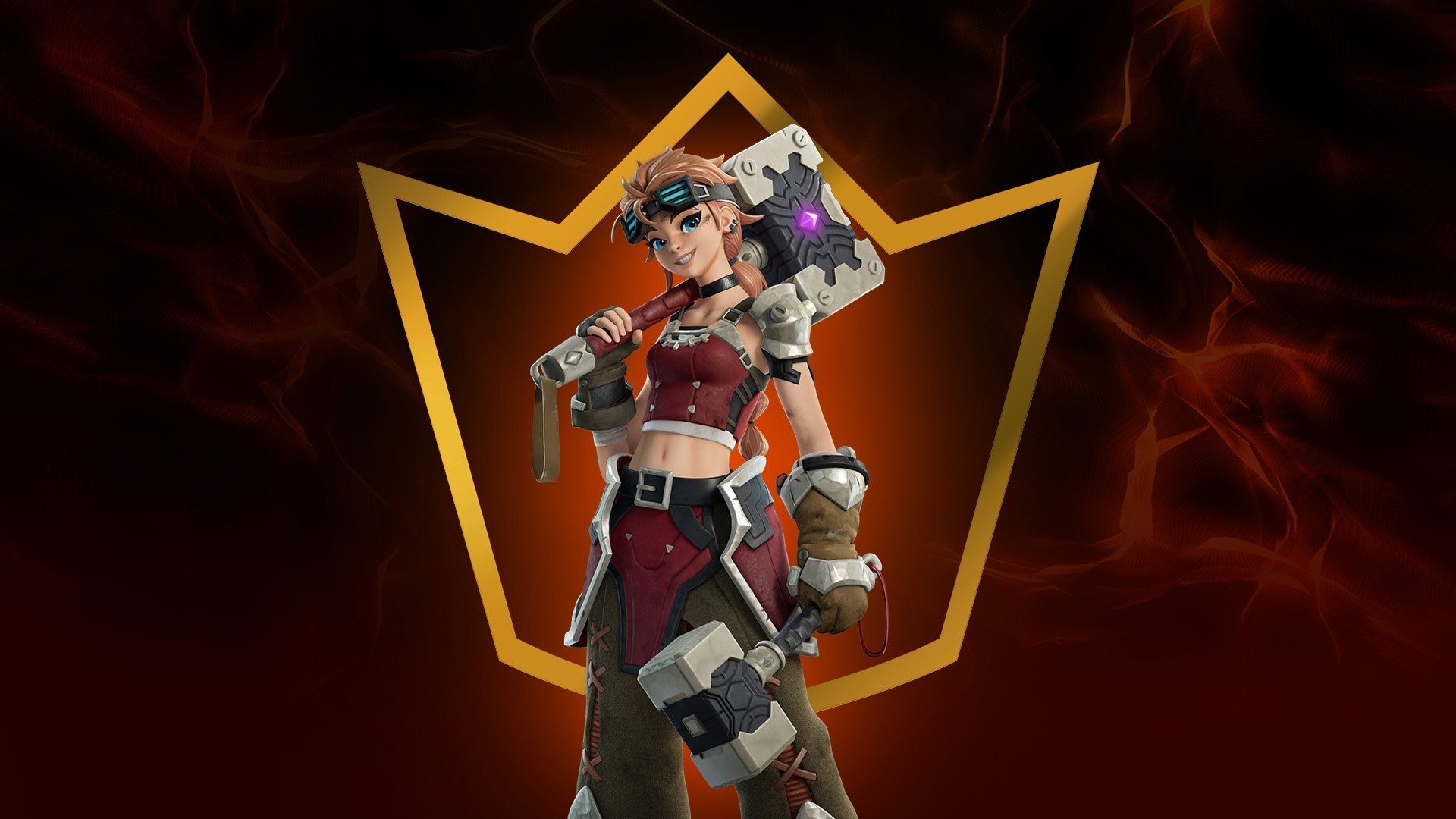 As mentioned earlier, if you sign up before 7 PM ET on February 28, you will still receive the February 2023 Crew Pack too. This features the Sylvie skin, Smith's slammers Pickaxe, Groaker Back Bling, and the Groak'd Wrap.
The Fortnite Crew is a recurring monthly subscription priced at $11.99 or your local equivalent. For further details, read the official Fortnite Crew FAQ.