From new weapons to fresh Dragon Ball gear, here's everything you need to know about the Fortnite v23.30 patch.
Fans have been complaining about a lack of content since early December when Epic staff left for their winter break. We've had small updates since, but nothing crazy. Luckily, we seem to be back on track with plenty of changes in this latest build.
Fortnite x Dragon Ball Returns
Following one of the most popular Fortnite collabs of all-time last summer, Dragon Ball is back for more.
There are new Son Gohan and Piccolo skins, each with a bonus alt Style. Additionally, the Nimbus Cloud and Kamehameha items have been unvaulted.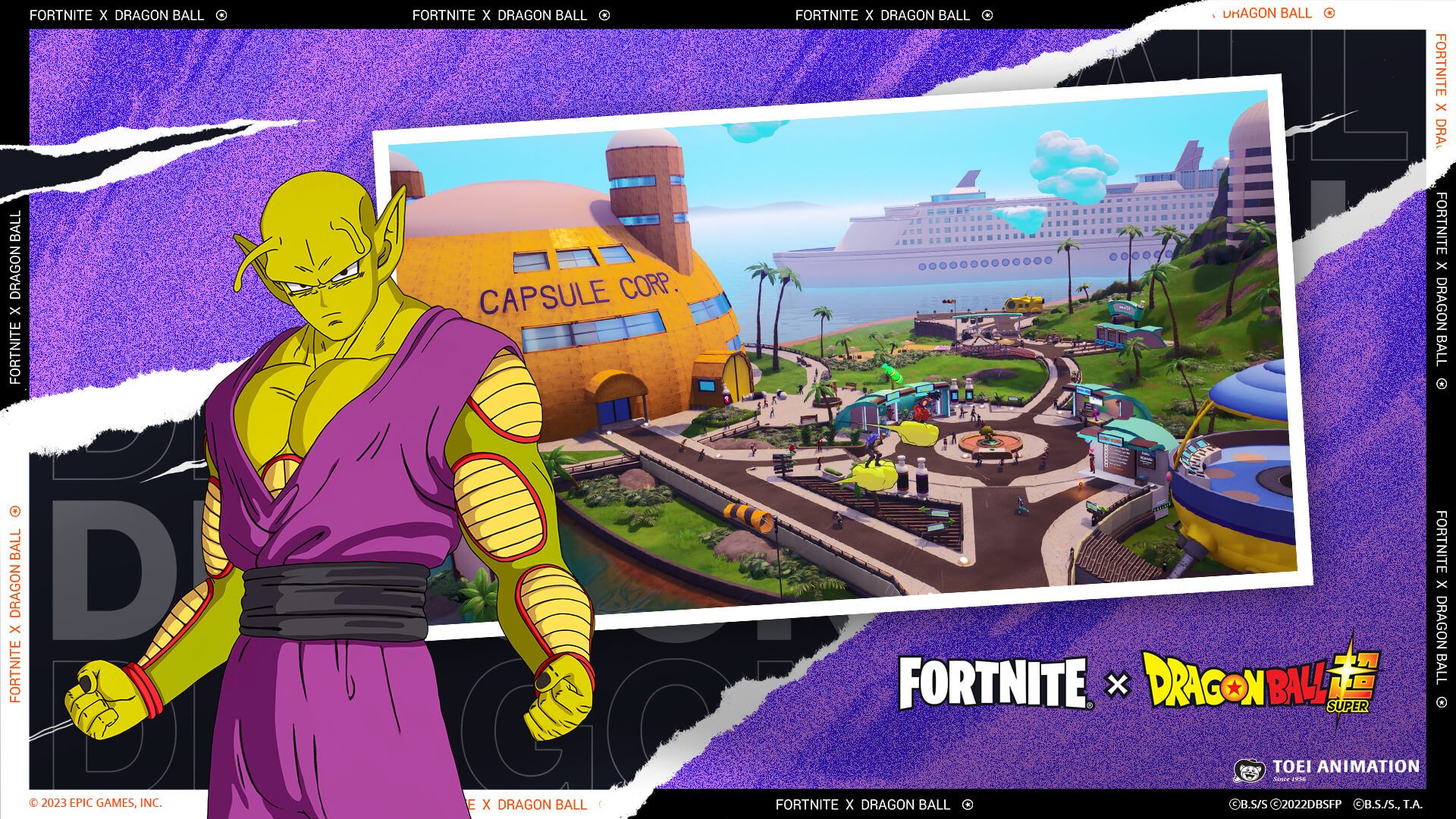 Free Dragon Ball Cosmetics
Complete Weekly Quests on the Dragon Ball Adventure Island in Fortnite Creative to unlock special rewards. First up is the Gohan Beast Spray, then starting February 7, earn the Orange Piccolo Spray. Find the Island via the Discover screen or type in code 5642-8525-5429.
Mythic Tactical Pistol
A Mythic variant of the Tactical Pistol has been added to the game. You can get it by using the new "Mythic Munition" Reality Augment.
A lot of people write off Pistols as being a bad weapon, but if you've used the Tactical Pistol much, you'll know it can deal some devastating damage – a Mythic version could be lethal!
New Reality Augments
Tuesday's update brings a selection of new Reality Augments to unlock. Here's what they do:
Mythic Munition: Receive a Mythic Tactical Pistol

Harvester: Foliage objects you destroy drop Big Bush Bombs and forageables. Increased effectiveness of eating forageables.

Icy Slide: Gain icy speed boost briefly after sliding

Rift-Jector Seat: Whenever your Shield breaks, you rift into the sky (Overshield excluded)

Shadow Striker: You have a chance to find Shadow Bombs in containers you open

Competitive Updates
The Dragon Ball Mythics and new Rift-Jector Seat Reality Augment will not feature in competitive playlists.
Leaked Skins
Check out the upcoming Chase and Galaxy Knight Outfits below courtesy of @HYPEX:
Up Next: Fortnite Crew February 2023: Exclusive Sylvie Skin, Rare Pickaxe & More