Get your popcorn ready! Streamer Bowl 4 takes place on February 9, 2023, live in-person in Phoenix, Arizona.
As always, the unique tournament will feature teams consisting of one Twitch streamer and one NFL pro. This year, they're fighting it out over a share of $250,000 in charity prizing.
The players haven't been announced just yet, but here's everything we know so far:
New format
There will be a total of 16 Duos at Streamer Bowl 2023. Rather than Battle Royale matches, they will be playing a custom "King of the Hill" map in Fortnite Creative.
Teams will complete 4 games, earning points based on how long they spend in the hill. To make things interesting, time is worth more in the later games.
Scoring
Game 1: 1 Point per second in hill/zone
Game 2: 1 Point per second in hill/zone
Game 3: 2 Points per second in hill/zone
Game 4: 3 Points per second in hill/zone
Streamer Bowl 2023 prize pool breakdown
There's $250,000 up for grabs at Streamer Bowl 4, with all the money going to the winner's chosen charities. This is how it will be split:
The winning Duo of each game will also share a $3,250 bonus, again to be donated to charity.
How to watch Streamer Bowl 4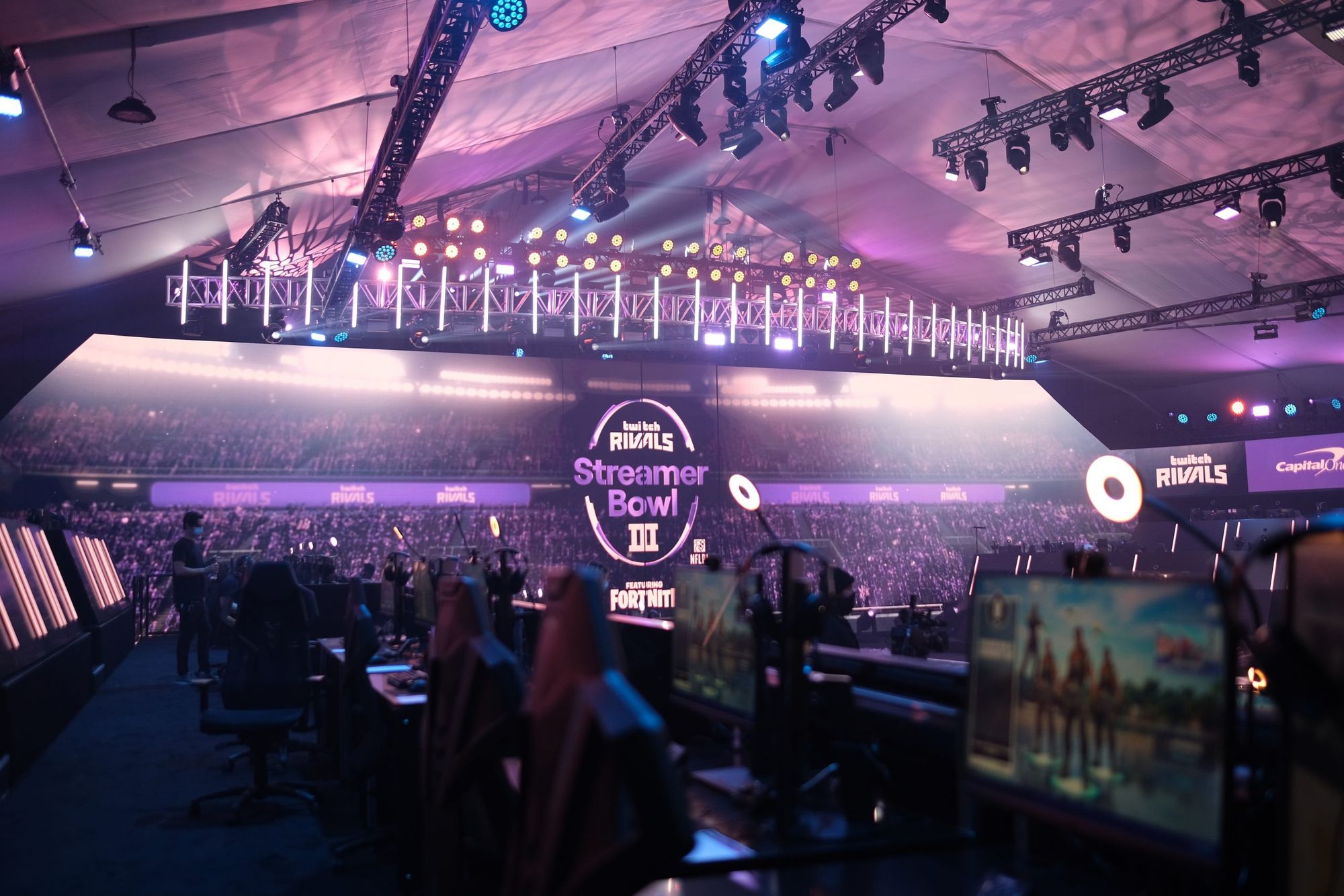 Catch the official Streamer Bowl 2023 broadcast at twitch.tv/twitchrivals. Expect an exciting show live from the tournament venue in Phoenix, with plenty of interviews, mini-games and fun content.
Alternatively, your favorite player may be streaming their own perspective. The action starts at 6 PM ET on February 9.
Keep checking back for news on which streamers and athletes will be taking part, we'll let you know as soon as they are announced. Previous Streamer Bowls have featured the likes of Clix, Tfue, Bugha, Tarik Cohen, Kurt Benkert, and Avonte Maddox.