TRN Checkpoint Is Here
We launched TRN Checkpoint, the place for all the gaming news, guides, interviews, and special Tracker Network updates.
That is where we'll share news about the games we support, and games we don't. We are all passionate about different games, and Checkpoint will be home for everything hardcore gaming.
Learn more about our announcement.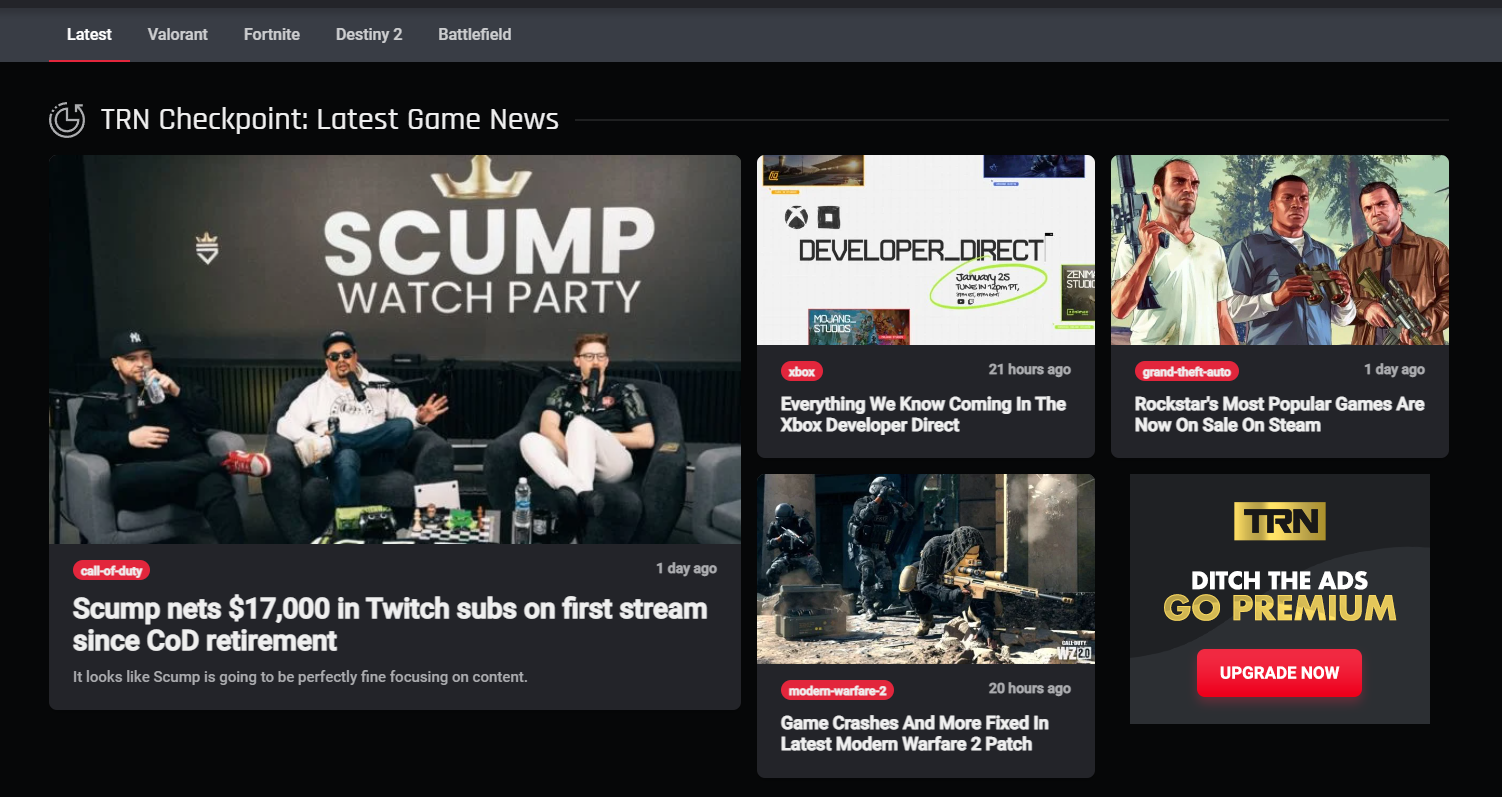 More Updates To Valorant Tracker
Added Damage Delta Stats to the profile overview, and we plan to add it to more locations this week, such as Agents, Maps, Matches, Weapons, and more.
Added 'Average Rank' to the detailed match report. That means you can now see the avg. rank for the match, and per team.
An improved stats drawer is here! When you click on stats in the overview, the drawer will open with a performance graph, and a list of top matches related to the stat you are checking.
Check a Valorant Tracker Demo Profile.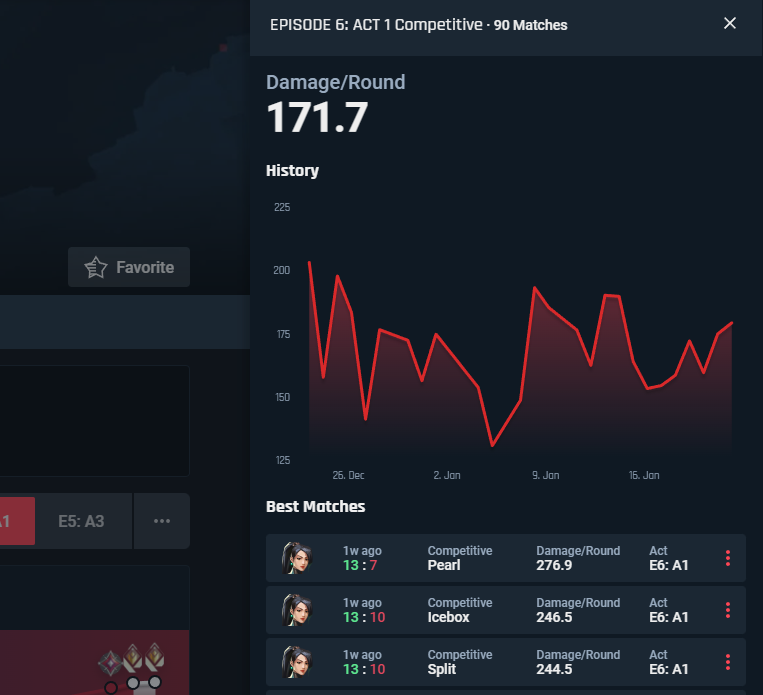 Also, across the majority of supported games, we improved the design of all tables, and we added the "Live Updater" to League Tracker, the one we reported on last week for Valorant.
Check a League Tracker Demo Profile.

These are the big highlights for this week. We are continuously working on improving our sites and apps. Please share your feedback with us, and let us know what you think! Don't forget to follow us on Twitter and Instagram to get all the latest TRN news, announcements, and data insights.