Another one bites the dust. Become Legends' departure from Fortnite esports is a worrying sign for the competitive scene.
On Sunday, Become Legends (BL) made the shock announcement that it will no longer be competing in Fortnite. The European team was widely considered one of the leading, most innovative organizations out there, and just took 1st place in the $1M FNCS Invitational.
BL says it will now go in a "brand new direction", revealing next steps over the coming months. Members "Setty", "Kami", and "Jacob" have already made free-agency posts, with "MrSavage", and "Nebs" expected to copy shortly.
This news follows the recent exit of Sentinels and Team Vitality from competitive Fortnite, along with the retirement of long-term pro "Cented", in what is becoming a terrifying downward spiral.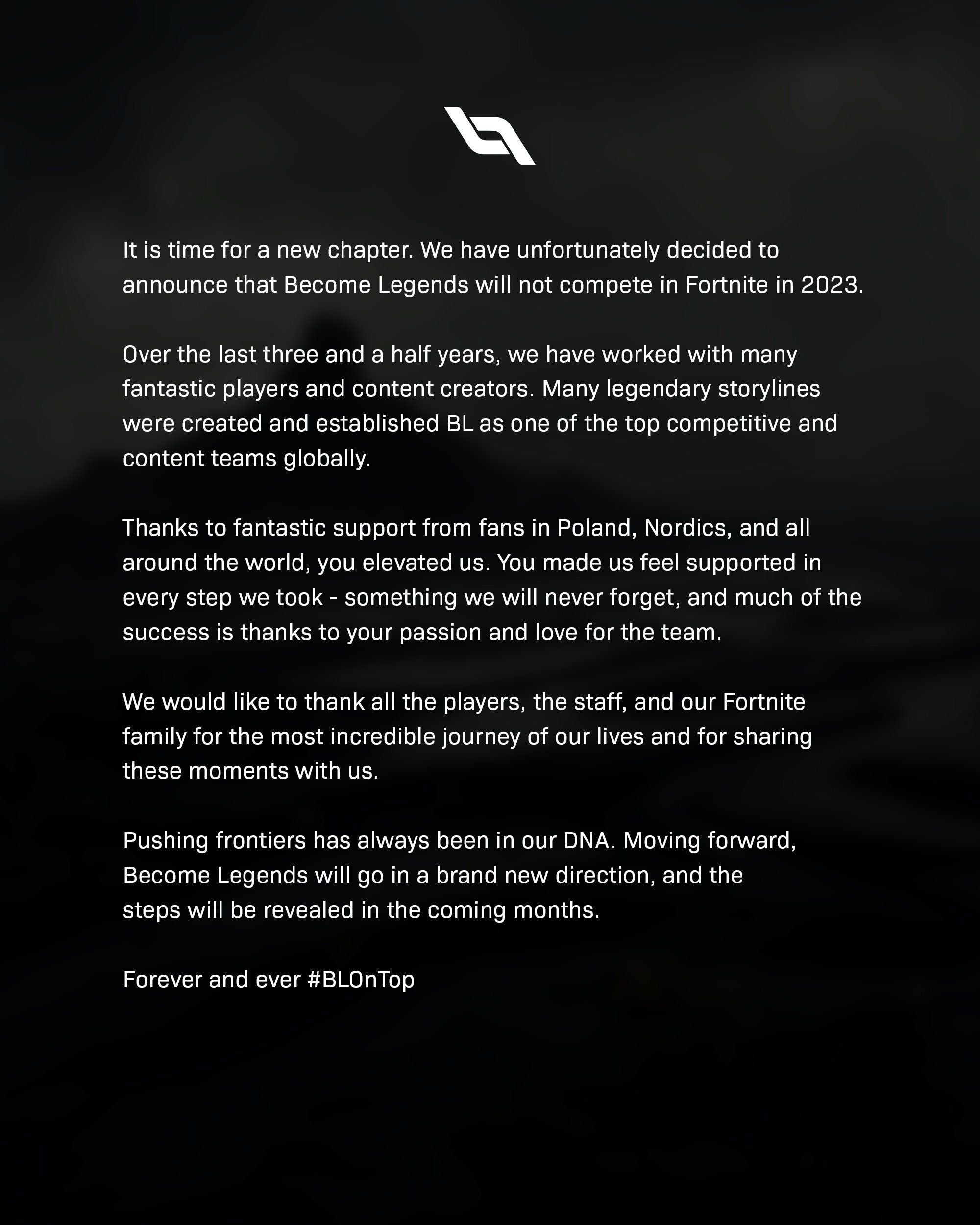 No more Fortnite orgs
Since day 1, the lack of support for esports orgs in Fortnite has been no secret. There's been next to nothing in terms of collaborative content, in-game initiatives, or even basic communication.
When a team as passionate and successful as BL can no longer justify investing in Fortnite, that's a massive red flag. If nothing changes, 2023 will likely see plenty of other top organizations step away.
But this isn't merely ignorance on Epic's part – they know what's going on! Working with orgs is clearly just not part of their strategy. It ties in with the focus on open competition and everyone having the chance to win.
Without salaries from orgs, many pros could lose the luxury of being able to treat Fortnite as a full-time job, reducing the quality and skill gap at the top. Again, Epic may well see this as a positive.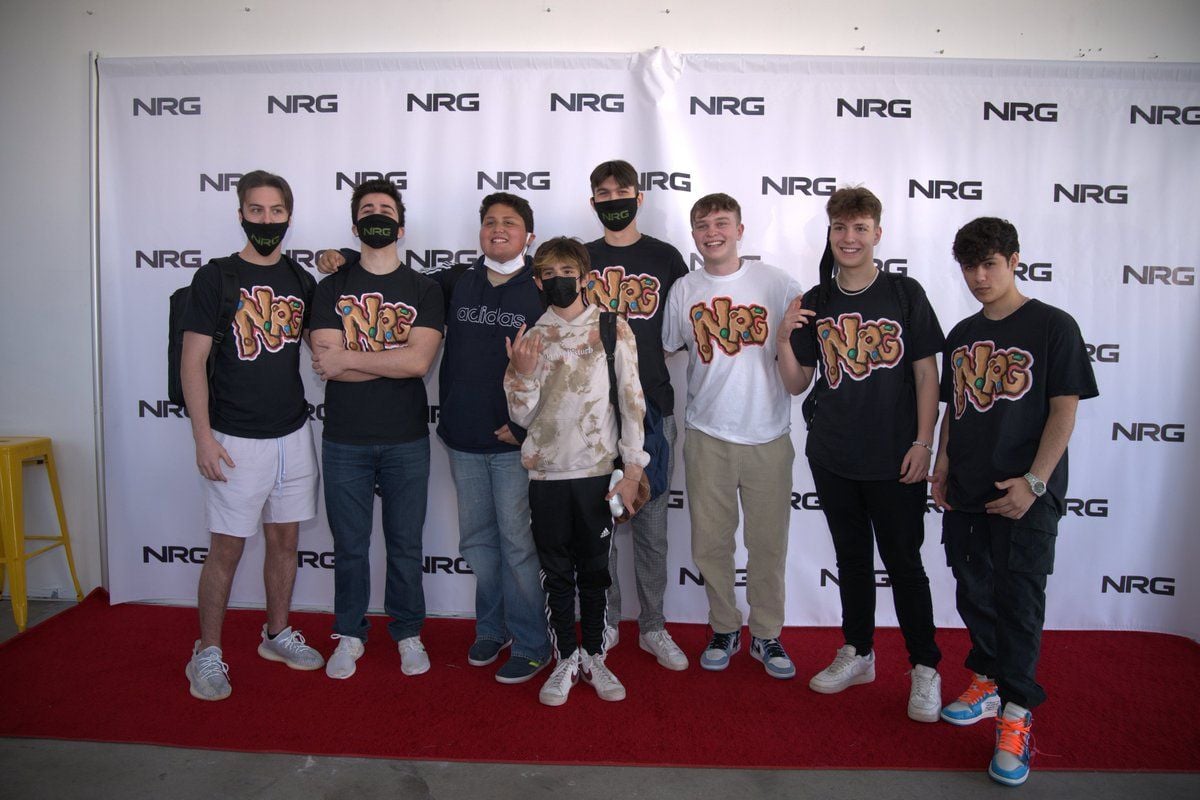 How to survive
Despite all this doom and gloom, competitive Fortnite probably isn't going anywhere. Therefore, those who want to stick around need to start thinking differently.
For orgs, this means creating multiple streams of revenue. At the end of the day, you're a business, act like one. Sponsorships and merch aren't the only ways to make money, launch a subscription service with exclusive content/access, sell coaching sessions, build an ExitLag alternative and stick your orgs name on it.
Very few players will be able to make a consistent living off tournament earnings alone. With less and less org contracts up for grabs, it's time to stand out.
As popular caster @somebodysgunsaid on Twitter, "There's enough top tier FAs to create a great apparel line, promote it, sell it, cop a bag. You don't need an org to make a clothing drop". And it doesn't have to be clothing, some of these players don't realize how much influence they have, especially if people from different regions team up.
It's painful to see Become Legends go, they were true ambassadors for Fortnite esports. However, sadly I don't think this will be a catalyst for any sort of change from Epic's end, so it's up to the orgs and players themselves to adapt.
Up next: How to make money in Fortnite's new Solo Victory Cash Cups