We can expect huge content patches throughout Fortnite Chapter 4 Season 1 to keep gameplay feeling fresh.
Sure, we may only be a few days into Fortnite Chapter 4, but that doesn't mean we can't look ahead at upcoming changes.
With the debut season set to run all the way into March 2023, fans will need plenty of updates to keep them entertained. Luckily, it seems like Epic has us covered!
Here's what's scheduled to drop in Fortnite over the next couple of months: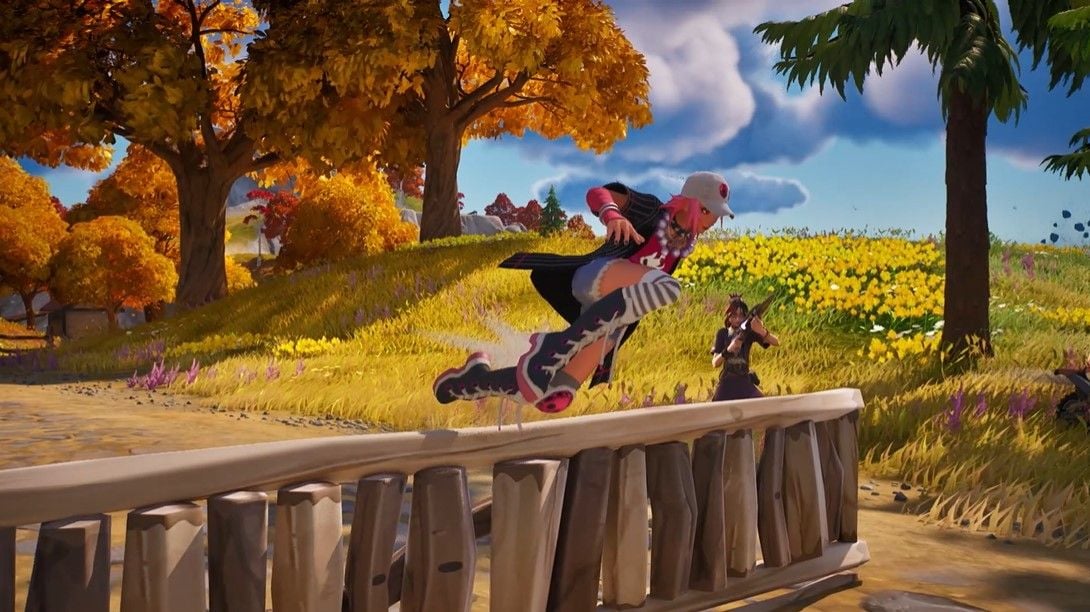 New advanced mechanics
Fortnite continues to add extra movement options for players. Chapter 4 has already introduced the ability to hurdle over objects by sprinting at them, but there's more on the way.
Wall Running – This will let you run along surfaces like the sides of buildings. If it works on player-built structures too, build fights are about to get way more interesting!
Jump Sliding – We're not clear on what this is just yet. Perhaps some sort of move to change direction mid-air.
Double Jump – According to @HYPEX, this could be a new Reality Augment. Fairly self-explanatory, jump again mid-air to get twice as high.
Upcoming items & Exotic weapons
New versions of Shield Potions and Medkits are in the game files. You will only use the amount of Health/Shield you need to restore and save the rest for later.
Exotics
Other items
Reworked DPS Assault Rifle
Power Guitar (May have similar effect as Boom Boxes)
Owl Drone (Reveals enemies)
New Reality Augments
Don't get too comfortable with your favourite perks, Epic is already loading up another wave of Reality Augments for us to try. Check them out below courtesy of @HYPEX:
Midas Touch: Gain 40 AR Ammo once and Gold every time you eliminate an enemy or AI
Peely's Plunder: Gives you a Treasure Map
Skill Check: Gain 50 HP and 25 Shield if you eliminate someone with a Common or Uncommon weapon
Siphon Shotgun: Heals your Shield and HP when you damage a player or AI
Hunter Gather: Spawns a Bush, Apples and Mushrooms where you eliminate someone. Cycles between Spicy Soda, Low Gravity and Energy Regen effects every 12 seconds
Deft Hands: Auto reloads a specific weapon every second even if you switch away
Danger Hero: Run and heal fast for 8 seconds when your Shield breaks
Zero Shield Zero Chance: Gives you the Zero Point effect for 8 seconds after your Shield breaks
Icy Slide: Grants the icy feet effect for 7 seconds
RiftJector Seat: Auto Rifts you when your Shield breaks, with a 40-second cooldown
Shadow Strike: Gives you a Shadow Bomb
How to use Reality Augments in Fortnite: New perk system guide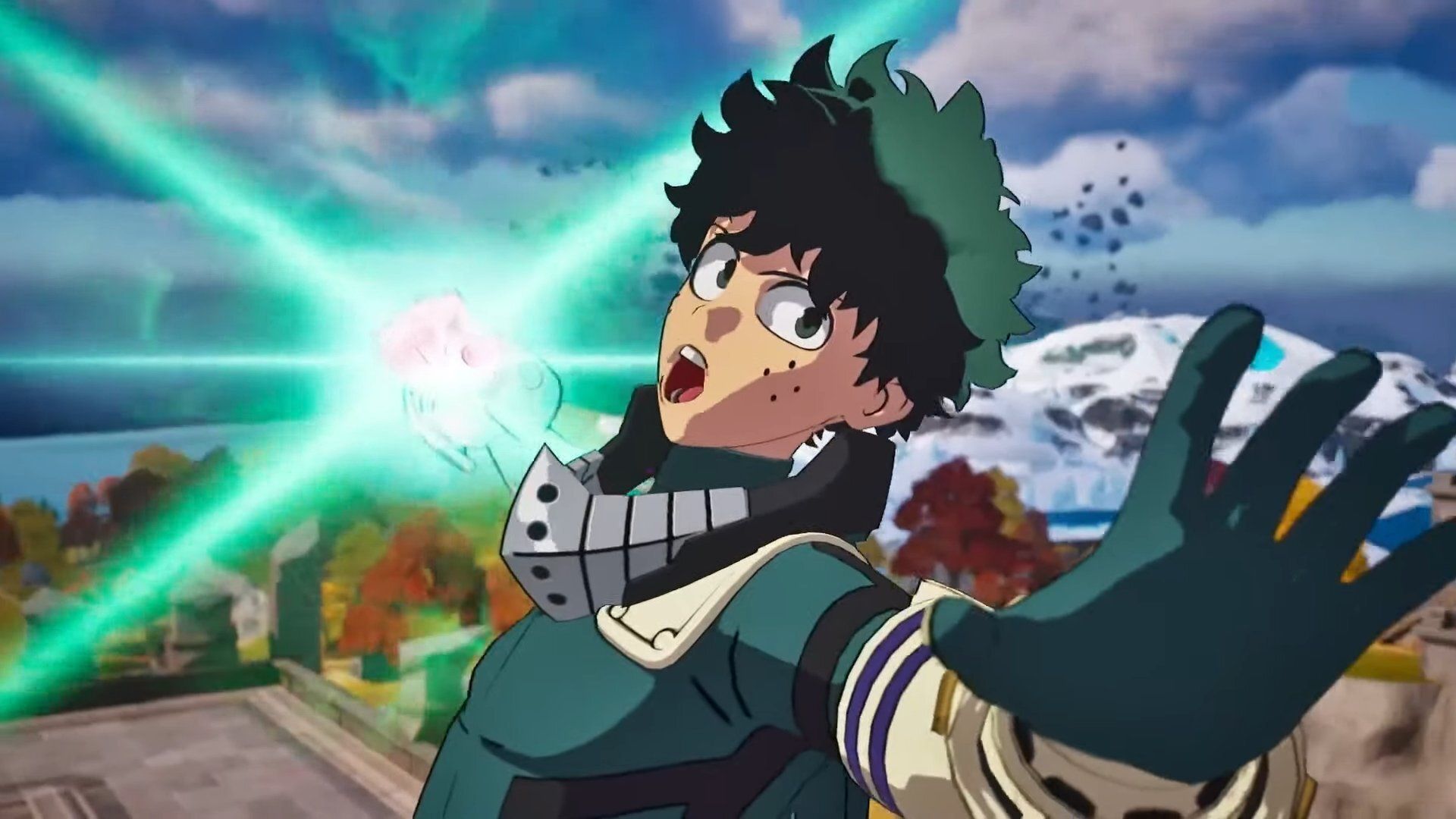 Fortnite x Who?
There are a bunch of collaborations launching this season, some of which you will have seen teased in the Chapter 4 trailer.
My Hero Academia
This anime crossover should happen later in December. It will feature new cosmetics and in-game items, such as Deku's Detroit Smash Mythic.
Hulk
The Hulk skin should be decrypted and given to select content creators on December 7, before going live in the Item Shop on December 8.
Icon Series
Leaks suggest that both MrBeast and Giannis Antetokounmpo will be joining the Fortnite Icon Series this month. Look out for Outfits, special tournaments, and maybe more!
Reboot Rally
Another Reboot Rally event is ready to go, but we don't know when it will happen. You'll be able to earn a free Wrap, Glider, Pickaxe, and Emote by bringing eligible friends back to Fortnite and completing challenges.
Up next: Full Fortnite Chapter 4 Season 1 Battle Pass: All outfits + Secret Witcher skin