These Fortnite Chapter 4 map concepts are so good you'll wish they were real!
Here we are, just days away from the Fracture Season 3 Finale event and the start of a brand new Fortnite Chapter. This really feels like the calm before the storm.
While we painstakingly wait for that countdown to end, fans have taken to making their predictions for what lies ahead.  Is the Pump coming back? Will there be a World Cup? And most importantly, what will the new map look like?
Well, I can't answer any of those questions for you…sorry. But, I can show you three awesome Fortnite Chapter 4 map concepts that I'd love to try out.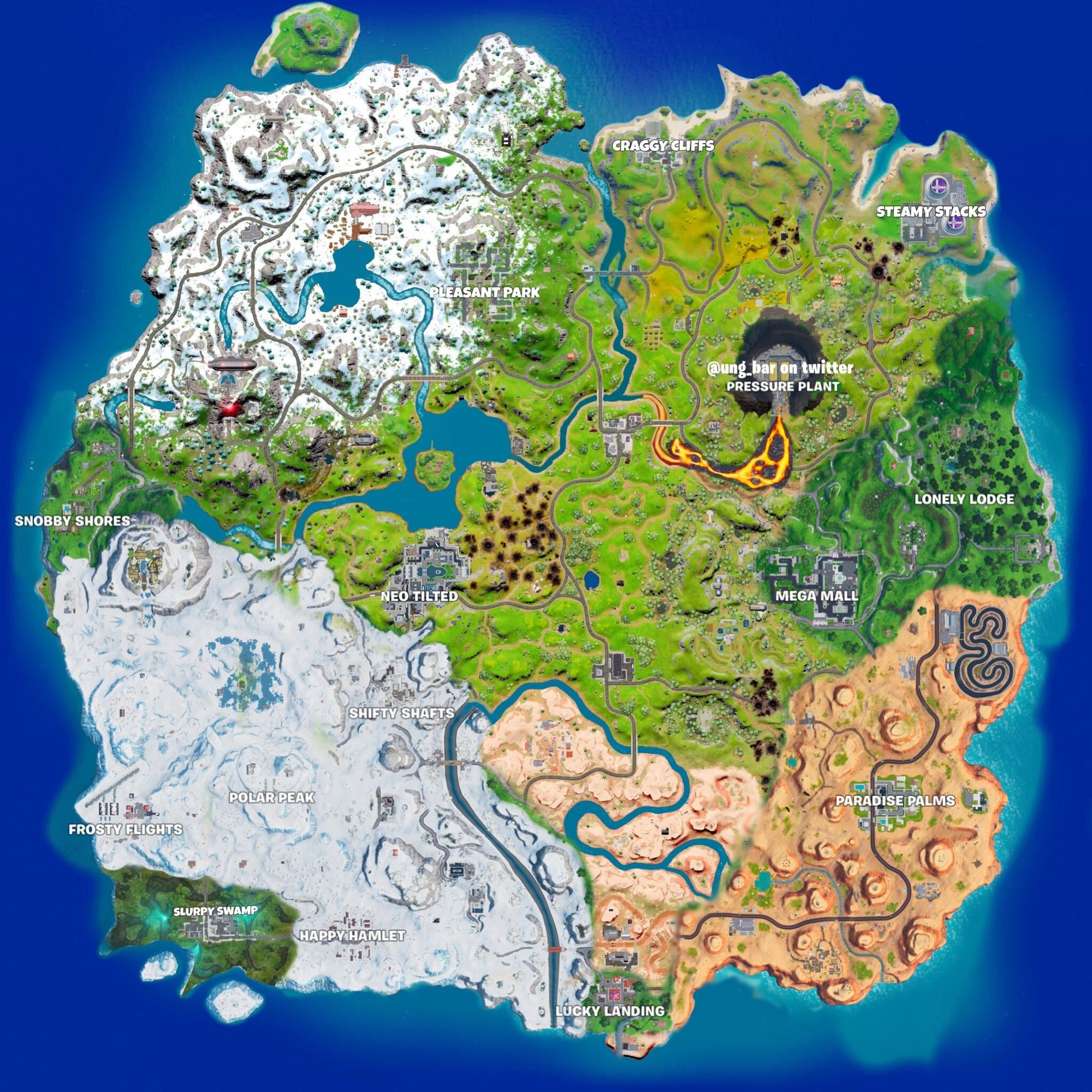 3. Fortnite Chapter 4 map concept by @ung_bar
If you spend any time at all on Fortnite Twitter, you've probably seen this one already. It's super popular thanks to a big old hit of nostalgia.
The map follows the standard Battle Royale Island layout and features a selection of classic POIs including Lonely Lodge and Lucky Landing. However, there's not a single new location, which I can't see happening.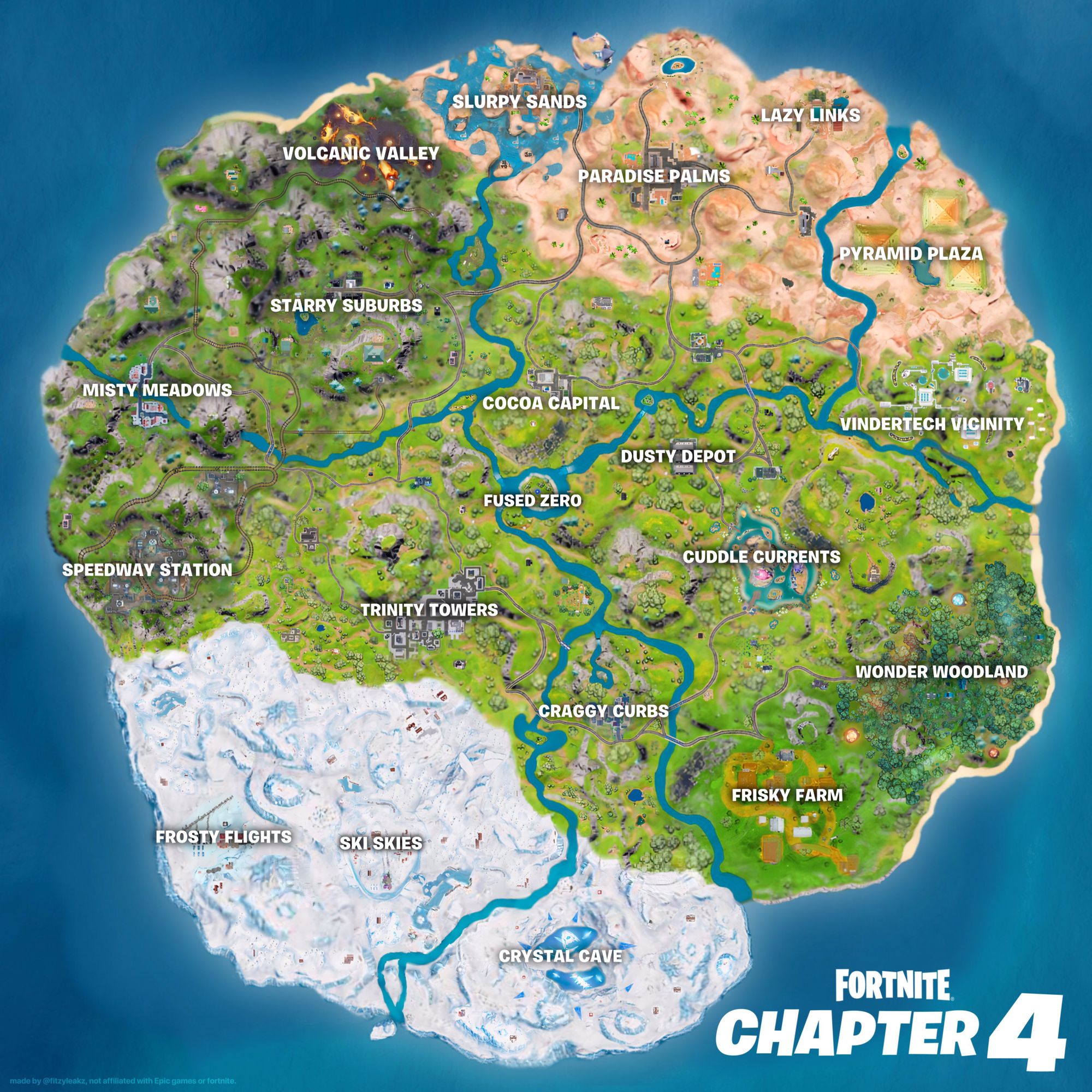 2. Fortnite Chapter 4: Reforged by @FitzyLeakz
Prominent leaker and content creator Fitzy put a lot of effort into this concept, and it came out great. They also created a whole loot pool and storyline so be sure to check out the tweet here.
It has a nice blend of original and remixed POIs from across the Chapters, plus a couple of new additions like Cuddle Currents. Shotgun dropping Pyramid Plaza!
1. Fortnite Chapter 4: Fracture Reforged by @RaphooComix
This one is my personal favorite. Again, the map combines a mixture of old and new, and the level of detail is stunning.
Unlike the others, the Island itself has changed shape and there's a fresh biome - which is kinda what I'm expecting from Chapter 4. I won't say anymore, as it's best if you watch Raphoo's YouTube video to get the full breakdown.
Read more: How to get the Football Tag Spray in Fortnite + New FFC skins