Check out the Fortnite Crew December 2022 rewards including the new Joni the Red skin.
The Fortnite Crew is a subscription service offering players a selection of in-game benefits. Each month, members receive an exclusive outfit, other cosmetics, V-Bucks, and access to the Battle Pass.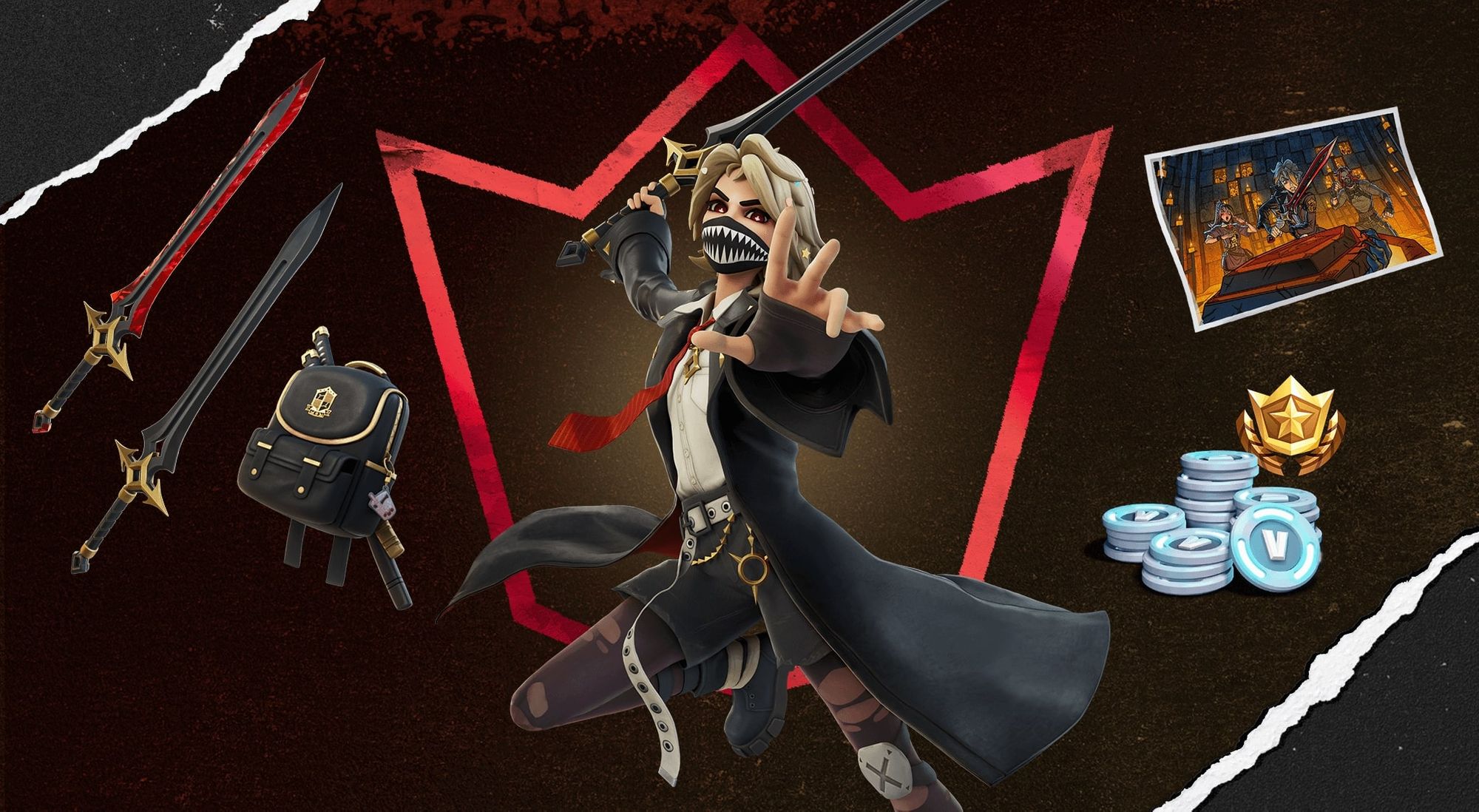 Fortnite Crew December 2022 – Joni the Red Outfit & accessories
December's Crew Pack goes live at 7 PM ET on November 30. It's themed around a team of Vampire hunters known as the "High Stakes Club". Here's what's inside:
Joni the Red skin – You can toggle the mask, glasses, and hairpins on and off.
The Scarlet Oath Pickaxe (Reactive) – Will glow increasingly red as you hit Weak Points, or fully red if you bludgeon an enemy.
Hunter's Holdall Back Bling
Throughout December 2022, Fortnite Crew subscribers will receive additional rewards, one of which will be an extra Style for Joni the Red! Epic also teased that more High Stakes Club Outfits are on the way soon.
Chapter 4 Season 1 Battle Pass
Another benefit of Fortnite Crew membership is instant access to the current Battle Pass. With Chapter 4 Season 1 set to begin in early December, you should theoretically unlock the new Battle Pass as soon as it drops.
If you already own the existing Battle Pass when you sign up, you will be granted a one-time 950 V-Bucks refund.
Stack those V-Bucks
Every month, active Fortnite Crew members get 1,000 V-Bucks to spend in the Item Shop.
The V-Bucks bonus is applied to your account automatically on your billing date each month. This means they won't necessarily appear on the same day as other Crew rewards.

Photonic Striker Pickaxe
Epic Games recently launched the Photonic Legacy Set to celebrate loyal Fortnite Crew subscribers. Upon joining the Crew, you'll receive the basic version of the Photonic Striker Pickaxe.
You will unlock a new Stage of the Pickaxe for every month that you remain a member (you can cancel and restart, there's no time limit). In total, there are six Stages to collect, with various colours and Styles up for grabs.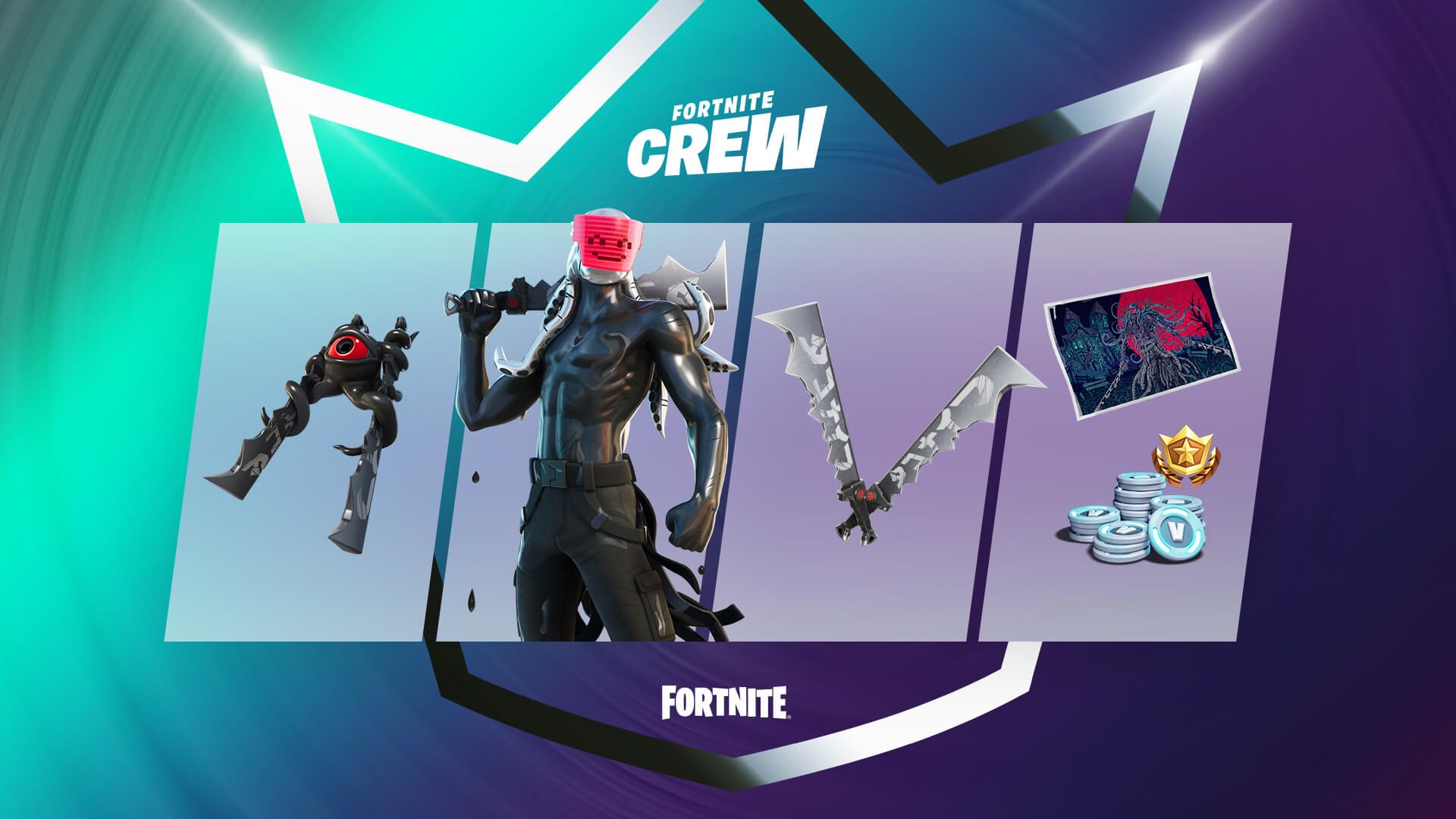 November Crew Pack
Start your Fortnite Crew subscription before 7:00 PM ET on November 30 and you'll get everything above, plus the November Crew Pack. This featured the Inkquisitor skin and a matching Back Bling, Pickaxe, and Loading Screen.
Fortnite Crew membership costs $11.99 per month or your local equivalent, and can be cancelled at any time via the Fortnite Crew menu in-game.
For more details, read the official Fortnite Crew FAQ.