Valorant Tracker New Detailed Match Report
We released a brand new detailed match report on Valorant Tracker.
Each section has different tabs: Scoreboard, Performance, Economy, and Duals. Each gives you detailed stats.
We also have a new tab coming soon, "Rounds", and more improvements and upgrades for the new layout.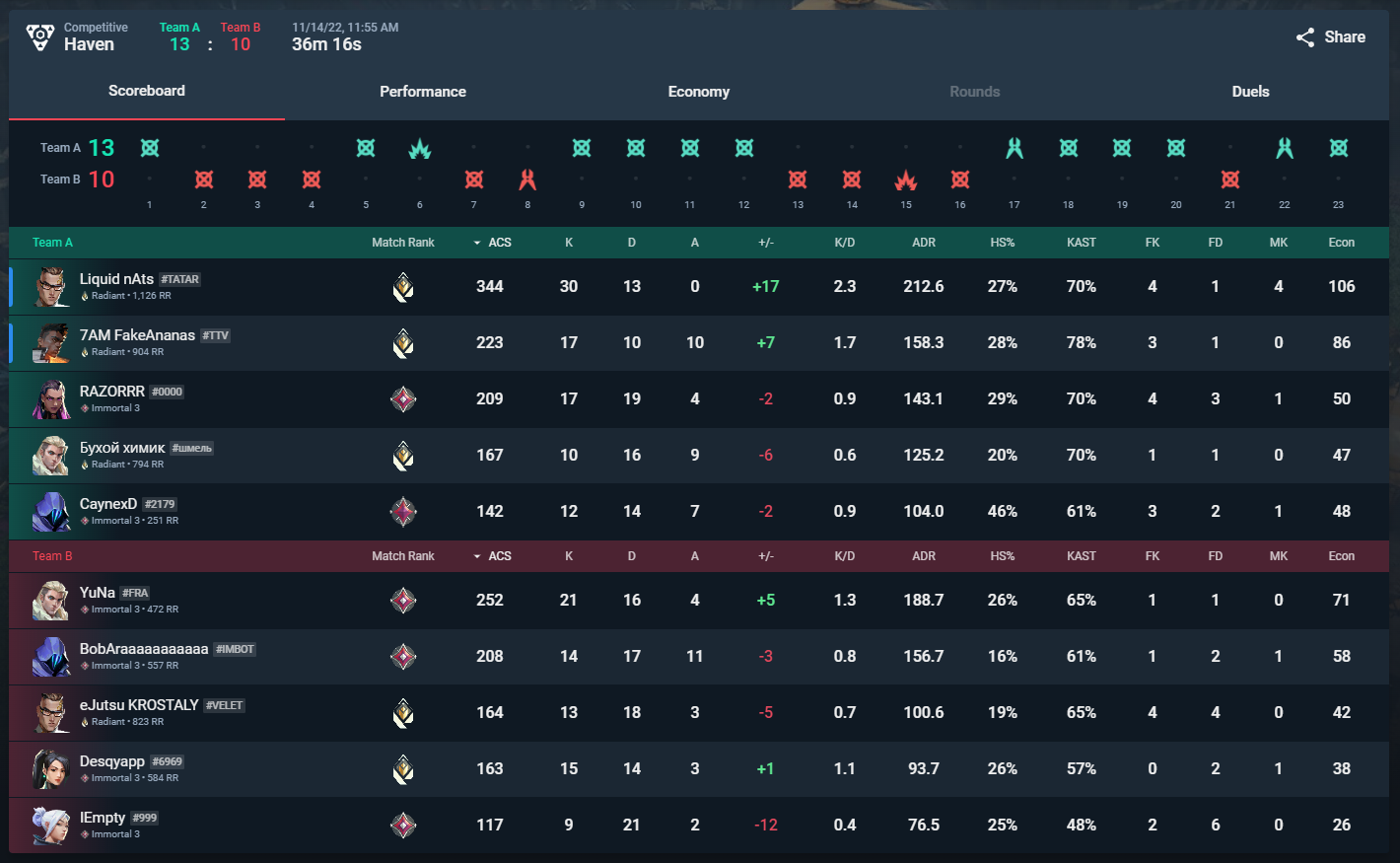 Apex Tracker RP History
Starting Season 13, you can now check the RP and AP performance of yourself and other players.
That also includes detailed information on your current rating, peak rating, and rating per day.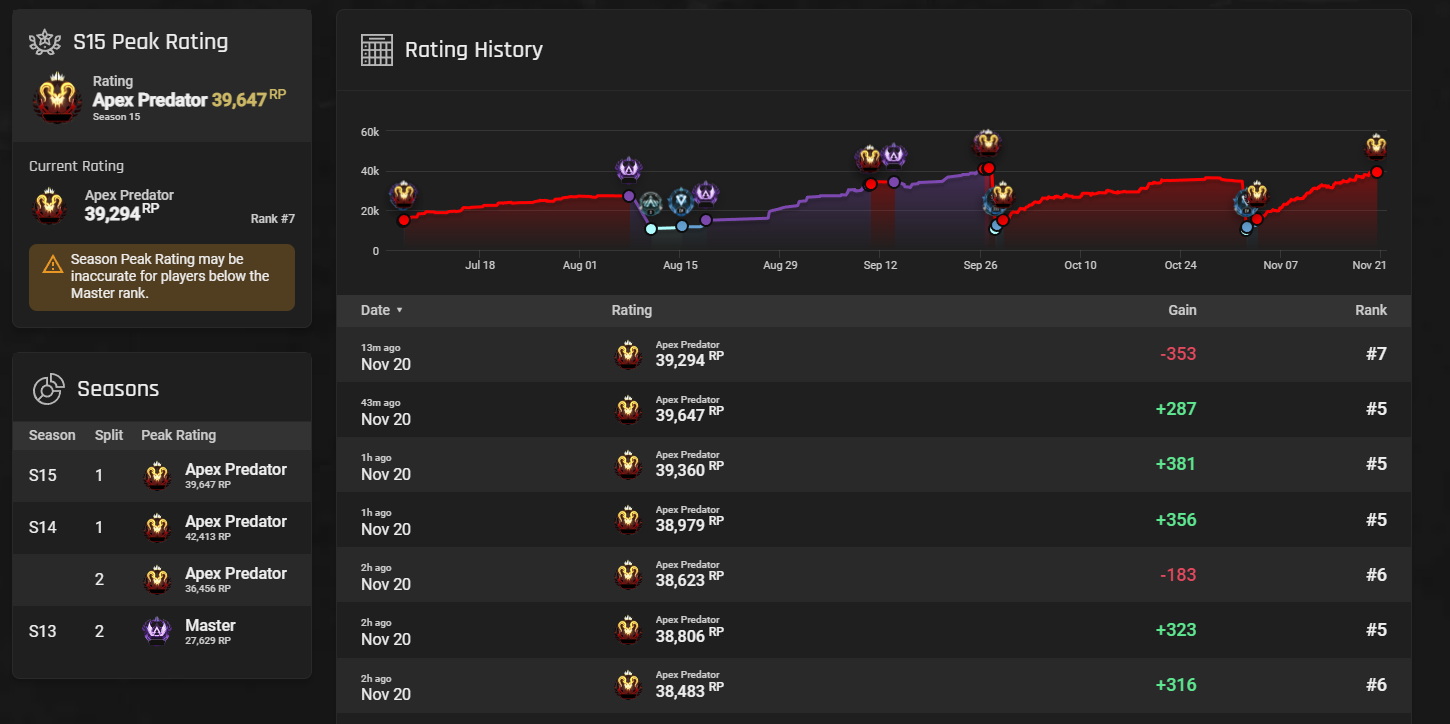 League of Legends Tracker Season Selector
With the beginning of Pre-Season 2023, we updated League of Legends Tracker with a season selector.
It's now easy to navigate between the different tabs, such as Overview, Matches, and Champions, and switch between data allocated to specific game modes and seasons.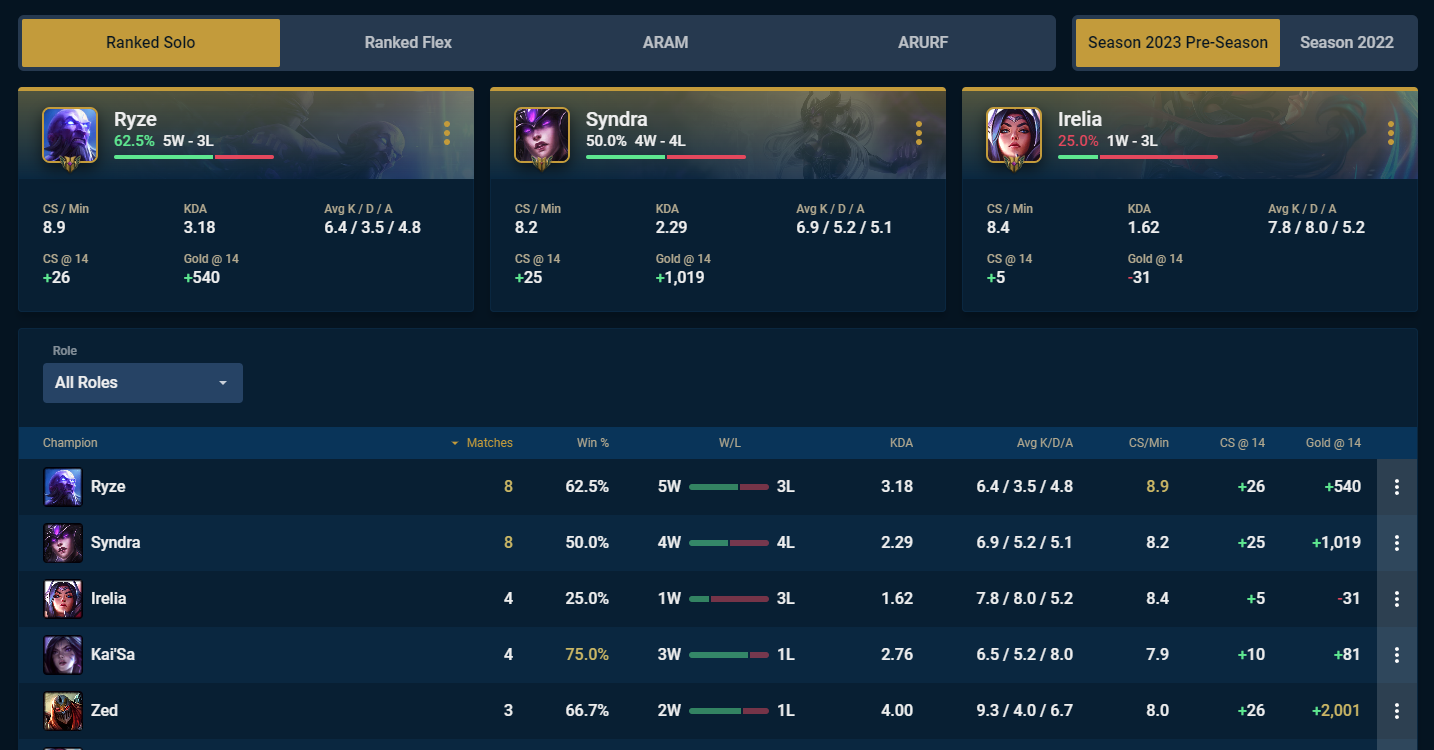 Modern Warfare 2 & Warzone 2 Stats Are Coming Soon
As you know, we are still waiting for Modern Warfare 2 & Warzone 2 data to be available. Once we have it, you will gain access to the new sites as soon as possible.
Register here to get updates on when you can see your stats, or follow COD Tracker on Twitter.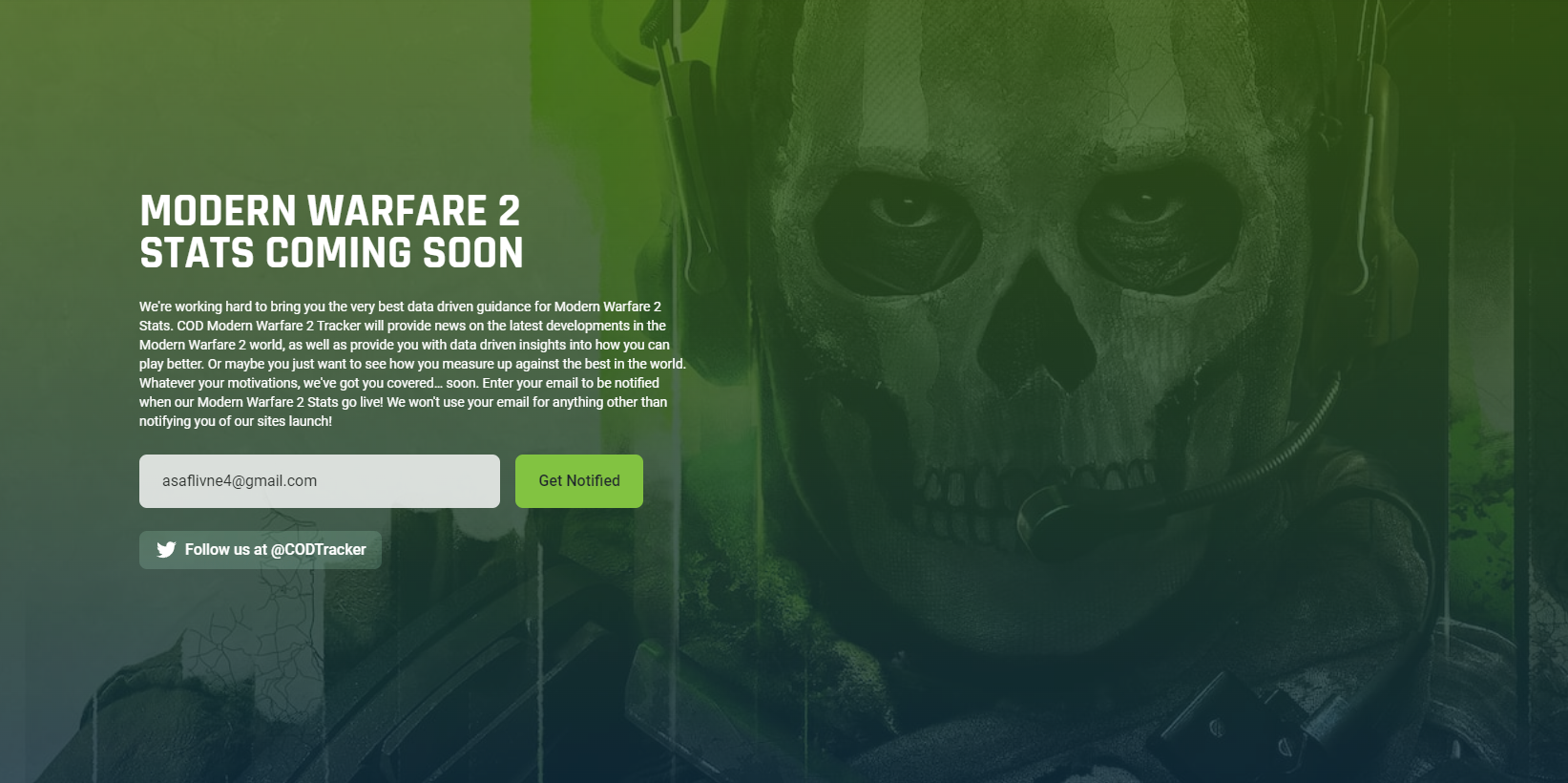 These are the big highlights for this week. We are continuously working on improving our sites and apps and have more news to share soon. Please share your feedback with us, and let us know what you think! Don't forget to follow us on Twitter and Instagram to get all the latest TRN news, announcements, and data insights.