To celebrate the FNCS Invitational this weekend, fans can claim free Fortnite Twitch Drops for in-game rewards.
On November 12 and 13, the best Fortnite players in the world will gather in Raleigh, North Carolina for the FNCS Invitational 2022.
With $1,000,000 on the line, the stakes are high - But it's not just the pros who can secure a prize this weekend!
Get Fortnite Twitch Drops for watching FNCS Invitational 2022
Tune in to the FNCS Invitational broadcast to earn special limited-time Twitch Drops.
Watch for at least 1 hour from Legends Landing, watch.fortnite.com, the official Fortnite YouTube channel, or any Drops-enabled Twitch channel to be eligible.
For Fortnite Twitch Drops, ensure that your Epic account is linked to your Twitch account within 14 days to make sure you can claim. Once claimed, the items will automatically appear in your Fortnite locker.
The Drops go live at 2 PM ET on November 12 and will no longer be available once the official broadcast ends on November 13.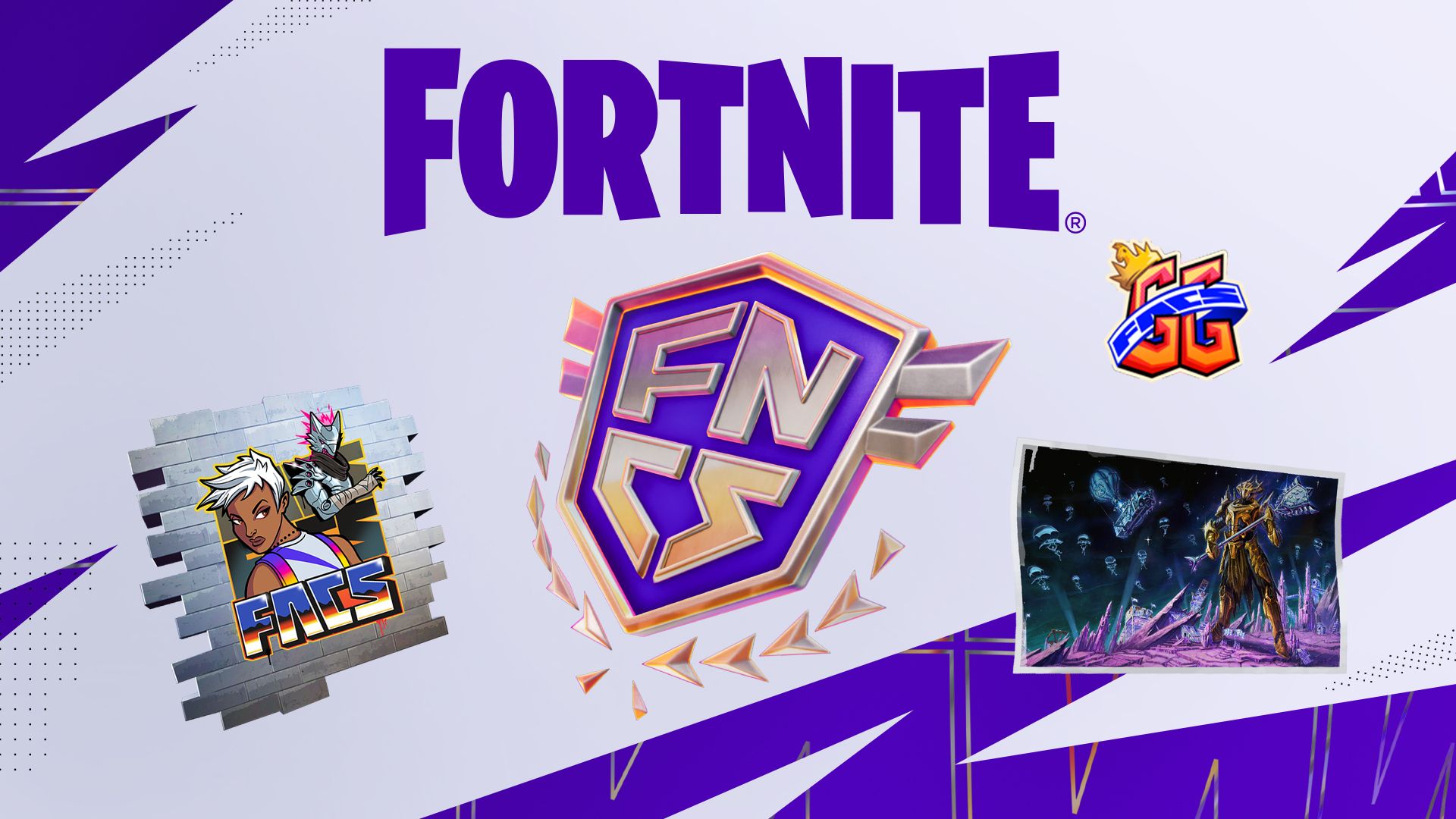 What are the FNCS Invitational 2022 Twitch Drops?
You will be able to claim an FNCS logo Back Bling with this season's purple and chrome color scheme, an FNCS Spray, and a new Loading Screen.
Epic's promo image also shows a "GG FNCS" emoticon, though they haven't mentioned this elsewhere and previously said there would be three Drops – so keep your fingers crossed!
These cosmetics may also feature in the Item Shop at some point in the future if you miss out for whatever reason.
Many in the competitive community were disappointed that the FNCS Invitational skins had to be won in a tournament or purchased. If they had instead been available as one of the Fortnite Twitch Drops it would have skyrocketed viewership for the event.