Merem & Zagou are two Asian Fortnite competitive players. They both represent the ALBA Esports organization. These two guys also managed to qualify for the 2022 FNCS Invitational held in Raleigh, North Carolina. I had the chance to ask them a few questions today, so in this article, we will get to know them a little better, both as players and as a person.
The story of merem:
Merem is a 14-years-old player from Japan. His career started in 2020 when he suddenly placed third in a cash cup. Merem brought numerous results between solo, duos, and trios in the first year of his career. In June 2021, he won his first tournament, the UEFA Euro 2020 Cup in Asia in Solo, taking home $1,500. Since then, Merem has been in the spotlight of the Asian community, continuing to bring decent results and content to all social media. At the beginning of Chapter 3, Season 1, with Ryle, he won several cash cups and finished in the top 26 at the fncs finals.
At the end of chapter 3, season 2, Merem starts playing duos with Zagou. They will win the first of many tournaments only a few weeks later. Not surprisingly, one of the most important Asian organizations ever decided to invest in him and his new duo partner.

I had the opportunity to talk to their coach and what he told me was extraordinary. Both are amazing players; their main characteristic is complementing each other. Zagou takes over the games as IGL, while Merem plays as support. The way they play puts all the opponents in trouble.

The Grand Finals of the FNCS chapter 3 season 3 will be played on 14 August 2022, and Zagou and Merem will take first place by winning $40,000.
The story of Zagou:
Zagou is a fortnite professional player from Japan. His career, unlike Merem's, started late in 2021, but despite this, he immediately managed to establish himself as one of the best Asian players ever. In November 2021, he placed 16th in the final of the Fncs Grand Royale 2021.

He managed to win his first tournament in January 2022, just three months after his debut on the scene. From there he will start a series of important results.

One characteristic of Zagou that has allowed him to succeed in all kinds of tournaments, especially solo ones, is his mentality. He wants to win every tournament and puts performance above everything, even results.
Shortly before the start of Chapter 3, season 2, Zagou and merem signed with the Asian organization ALBA E-sports.
His and Merem's most significant achievement is winning the FNCS Grand Finals of the FNCS Chapter 3 Season 3, which enabled him to qualify for the 2022 FNCS Invitational in Raleigh, North Carolina.
Interview with Zagou: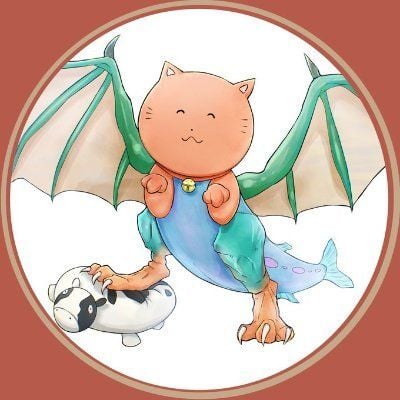 Your career started exactly one year ago, and you are already considered among the best Asian players. How does that make you feel?
"I never thought I could be so good. I can't imagine what I could have done now if I had been at this level a year ago. I am hyped for the future!"
How did it make you feel that you won your first tournament in January, a few months after your debut in the scene?
"When I won my first tournament, I was really happy. I didn't expect to be able to adapt so well to the meta and to be able to play so many games almost perfectly"
How did winning the FNCS Grand Finals and qualifying for the FNCS Invitational feel? What are your emotions about being one of the few overseas players to have the chance to compete with the best Fortnite players ever?
"When I won the FNCS, I was super happy. I won a lot of money, became the Asian champion, and qualified for the FNCS invitational. I am really happy to be able to compete with the best players overseas. My goal is to give them a run for their money!"
How much do you think ALBA has helped you in your adventure as a Fortnite player?
"Alba is an incredible team. They significantly supported me in every aspect. I hope to repay their support by bringing home an excellent result."
Interview with Merem: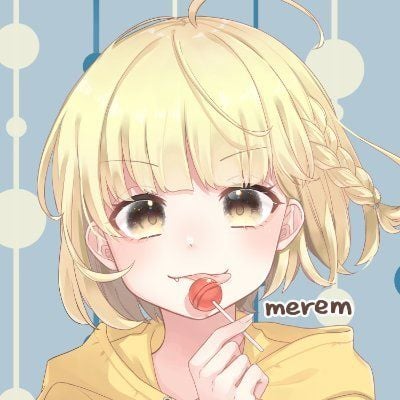 Your career as a player started more than three years ago; how does it feel to keep winning and be considered among the youngest and best players in the community?
"It's a great feeling to be considered among the best in the scene, especially after all this time. I believe I can still improve and get stronger. I will work hard to achieve that!"
When you won the UEFA Euro 2020 cup, how did it feel?
"The UEFA Euro 2020 cup was the first tournament I won, and it was beautiful. I was so happy. It also undoubtedly helped me psychologically. It's no coincidence that my results have changed dramatically since then."
What were your emotions after winning the FNCS Grand finals and qualifying for the fncs invitational? How did your family react? And how do you feel about having to travel overseas to compete with the best Fortnite players ever?
"Being able to win such an important tournament is crazy. I had the support of all my friends, followers, and parents. I can't wait to land in North Carolina and face the best overseas players in a tournament. I am very excited, and I am working hard to be able to face them well."
How much has ALBA helped you in your growth as a player?
"ALBA is not just an organization but a family, they work very well, and I am proud to be part of them. I will also continue to work hard not to let them down."
I thank Merem & Zagou for participating in this interview, and I ask you to follow them on all social media. I wish them good luck ahead of the FNCS invitational to be held soon in Raleigh, North Carolina.