A Fortnite Goat skin has been leaked among rumours of an upcoming Goat Simulator collab.
Ok. This may be one of the funnier Fortnite crossovers we've seen. It looks like Epic Games is teaming up with Coffee Stain Studios to bring Goat Simulator to the Battle Royale Island – or at least the title character!
Goat Simulator 3, the third iteration of the hilarious sandbox adventure game in which players literally become a goat, releases November 17.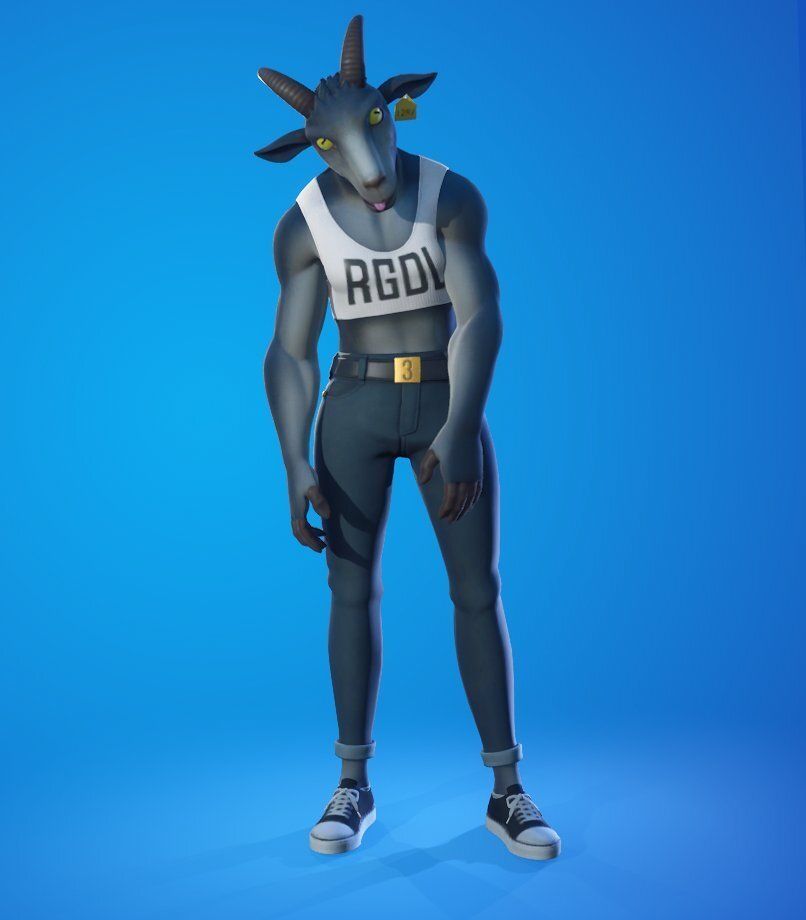 Fortnite Goat skin leak
On Thursday, dataminers found a new Fortnite Goat skin in the game files.
The outfit is named "A Goat", and its description reads, "The Goatest of All Time".  The rarity is set to "Gaming Legend", which is why people expect a Goat Simulator collaboration.
Based on sheer meme-ability alone, this will surely become one of the most popular Fortnite skins of the year.
Read more: Get the Free Chrome Flow Wrap & More With Fortnite Paradise Discord Quest
How to get the Fortnite Goat skin
You can get the Fortnite Goat skin by pre-purchasing Goat Simulator 3.
Check out the official Fortnite x Goat Simulator 3 trailer above.
Purchase Goat Simulator 3 on the Epic Games Store before September 30, 2023 to receive the Fortnite Goat skin. You can already place a pre-order.
The Goat skin will also be available in the Fortnite Item Shop on November 26. It will cost 1,200 V-Bucks.