Get the new Red Claw skin in October 2022's Fortnite Crew Pack.
The Fortnite Crew is a monthly subscription service for Fortnite fans. It provides a selection of in-game benefits including V-Bucks, Battle Pass access, and exclusive Outfits.
Epic has now announced the Fortnite Crew October 2022 offering. This latest Crew Pack will go live for active subscribers at 8 PM ET on September 30.
Let's take a look inside:
Red Claw Fortnite Skin & More
As teased earlier in Season 4, Red Claw joins the Fortnite Crew this October.
Dressed in black and red, Red Claw has two selectable styles. Head to your locker to choose to play with or without his intimidating red mask.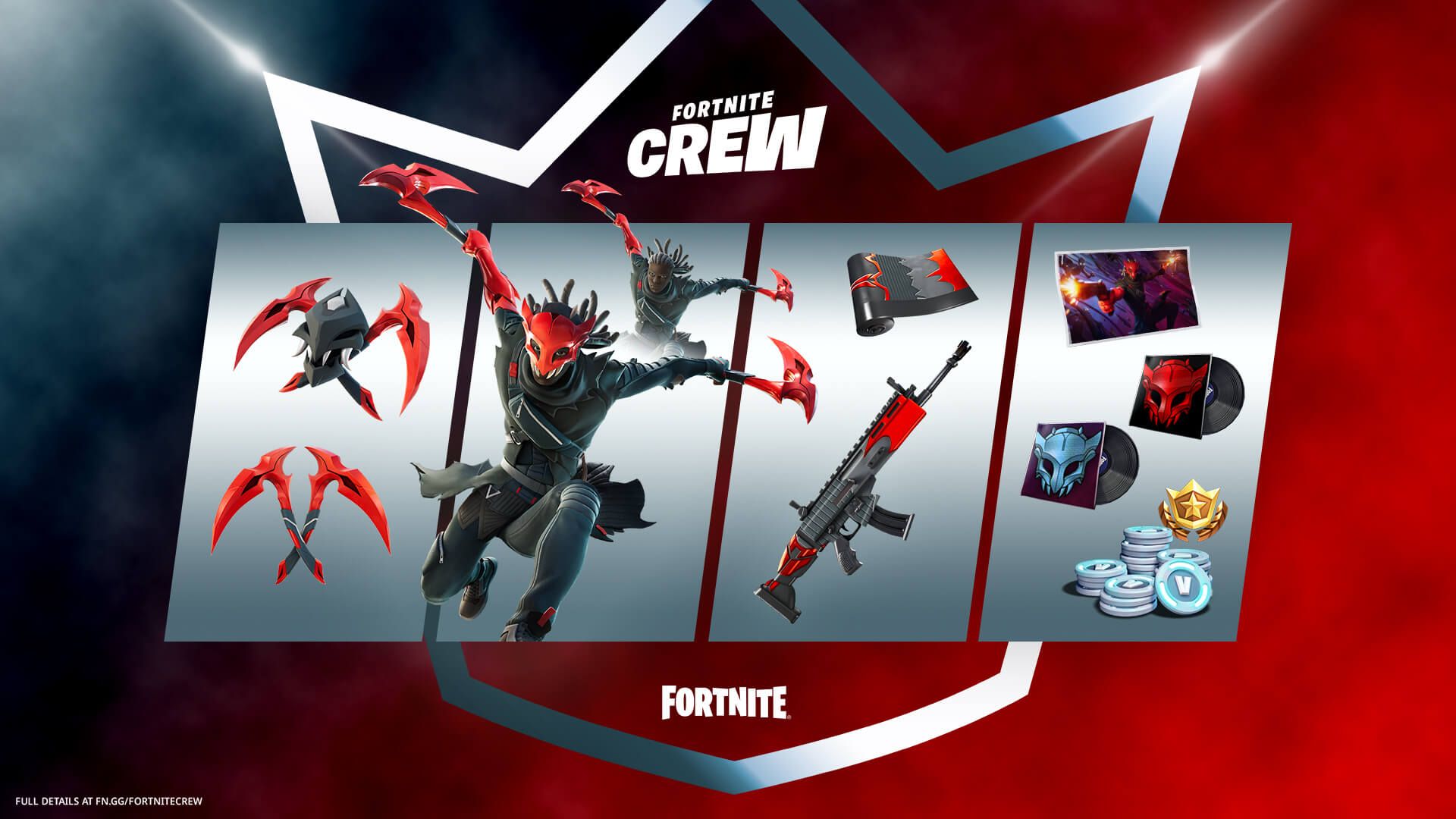 The Fortnite Crew October 2022 drop also includes a bunch of matching cosmetics. Here's what you'll get:
Never Take Me Alive Loading Screen
Dark Nights/Red Lights Lobby Track
Dark & Red Instrumental Lobby Track
Read more: Fortnite Update Today: Ranger Shotgun Unvaulted + Next Big Patch Leaked
Secure Extra V-Bucks
Fortnite Crew members receive a 1,000 V-Bucks bonus every month. Spend these in the Item Shop whenever you see something you like.
This V-Buck bonus will be granted automatically on your billing date each month.
Fortnite Chapter 3 Season 4 Battle Pass
Another benefit of the Fortnite Crew subscription is instant access to the current Battle Pass. If you sign up now, you'll get the Chapter 3 Season 4 Battle Pass straight away. New members who already own the Battle Pass will be given a one-time 950 V-Bucks refund.
Check out the full Fortnite Chapter 3 Season 4 Battle Pass here.
Loveless Outfit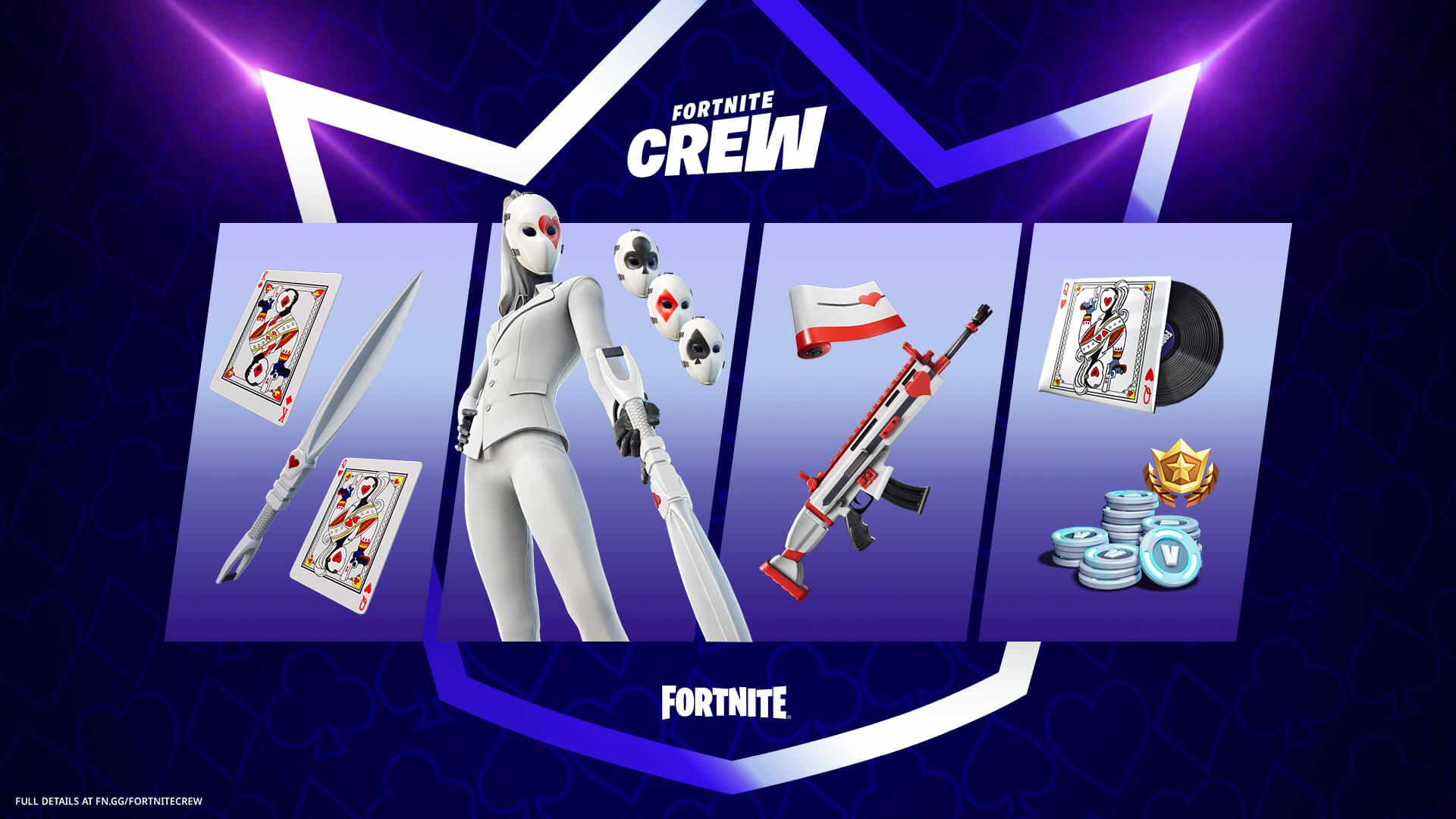 Anyone who joins before 8 PM ET on September 30 qualifies for September's Fortnite Crew Pack too. This features the Loveless skin, Calling Card Back Bling and more.
A Fortnite Crew subscription costs $11.99 per month or your local equivalent. It can be cancelled at any time via the Fortnite Crew menu in-game.
Learn more in the official Fortnite Crew FAQ by Epic Games.