There's still a chance to grab your FNCS Invitational 2022 tickets – the biggest Fortnite event of the year!
Following a long spell of online-only competition thanks to the global pandemic, Fortnite finally returned to LAN this summer. In fact, the Gamers8 tournament in Saudi Arabia was a real spectacle, with huge prizes and intense gameplay.
But now it's time to step things up another gear; the FNCS Invitational is the first official in-person event by Epic since the World Cup in 2019.
It takes place in Raleigh, North Carolina, on November 12-13. Top Fortnite pros from around the world will battle it out for a share of the $1,000,000 prize pool.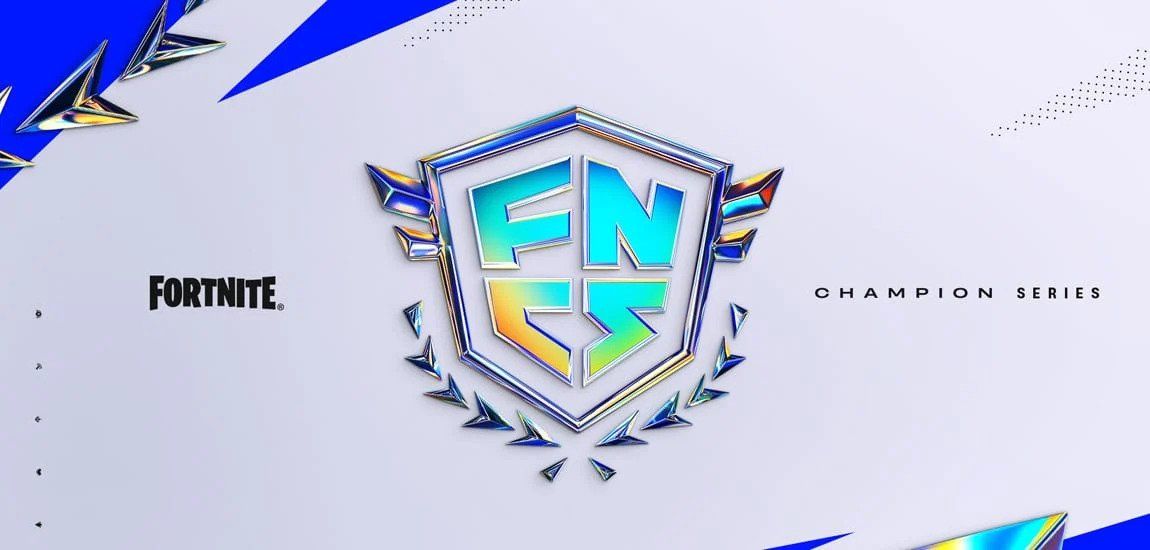 How to buy FNCS Invitational 2022 tickets
The public sale for FNCS Invitational 2022 tickets goes live on Ticketmaster at 10:00AM EDT, September 8.
We recommend getting on there as early as possible to increase your odds of getting a ticket. One ticket gives you access to both the Saturday and Sunday.
People who registered as a Verified Fan in August currently have access to the presale. A bunch of tickets have been sold already, but it looks like there will be plenty left over for the public.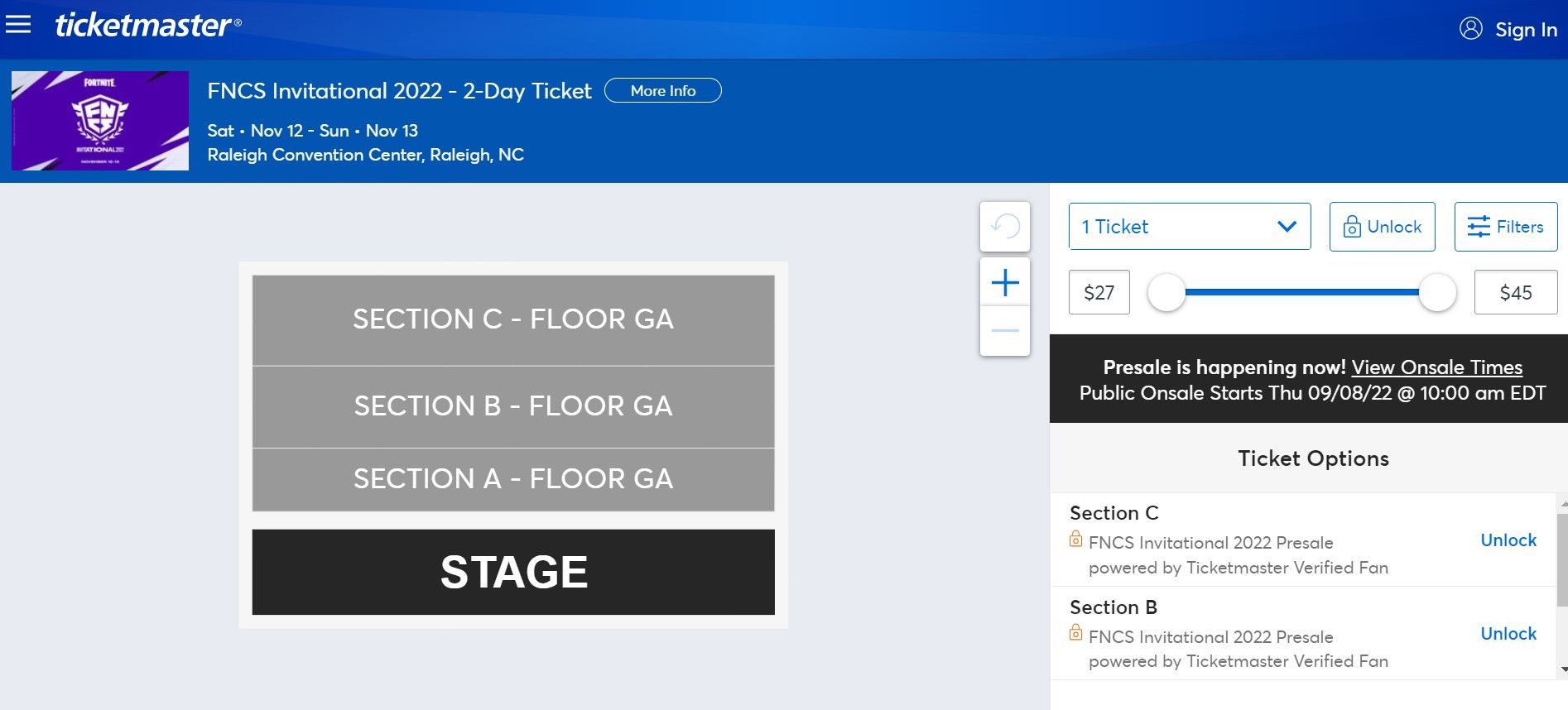 You can find the official Ticketmaster sales page here.
FNCS Invitational 2022 ticket prices
Right now, Ticketmaster shows ticket prices ranging from $27 - $45 USD.
The price you pay will depend on which section you sit in. Presale tickets for Section A, which is closest to the stage, appear to be sold out already.
There is a chance that FNCS Invitational 2022 ticket prices are slightly higher in the public sale. A leak by @iFireMonkey revealed site data showing a minimum price of $30 and a maximum of $80.
Ticketmaster also added that "ticket prices may fluctuate, based on demand, at any time". So be ready for anything in those ranges.
Remember this is a two-day event, so if you don't live locally, you'll need to book somewhere to stay too.
Who will be at the FNCS Invitational?
The best Fortnite players from every region have been invited to the FNCS Invitational. This was largely based on recent FNCS placements, among other criteria.
A few of the big names making an appearance include Bugha, MrSavage, Clix and EpikWhale. The full list of FNCS Invitational Duos is very impressive, so you won't want to miss it!
If all this tournament talk has you in the mood for competition, check out Fortnite's Late Game Arena Cash Cup schedule.