Epic Games has revealed September's Fortnite Crew offering – introducing Loveless!
The Fortnite Crew is a monthly subscription service which grants players a range of in-game benefits. Each month's Crew Pack is headlined by an exclusive Outfit, which will never be available in the Item Shop.
Loveless arrives this September
Active subscribers will receive the September 2022 Fortnite Crew Pack at 8PM ET, August 31. This time around, the star of the show is Loveless, a female version of the popular Wild Card skin.
Loveless sports the classic all-white suit, and comes with customisable masks based on all four card suits (hearts, clubs, diamonds, and spades).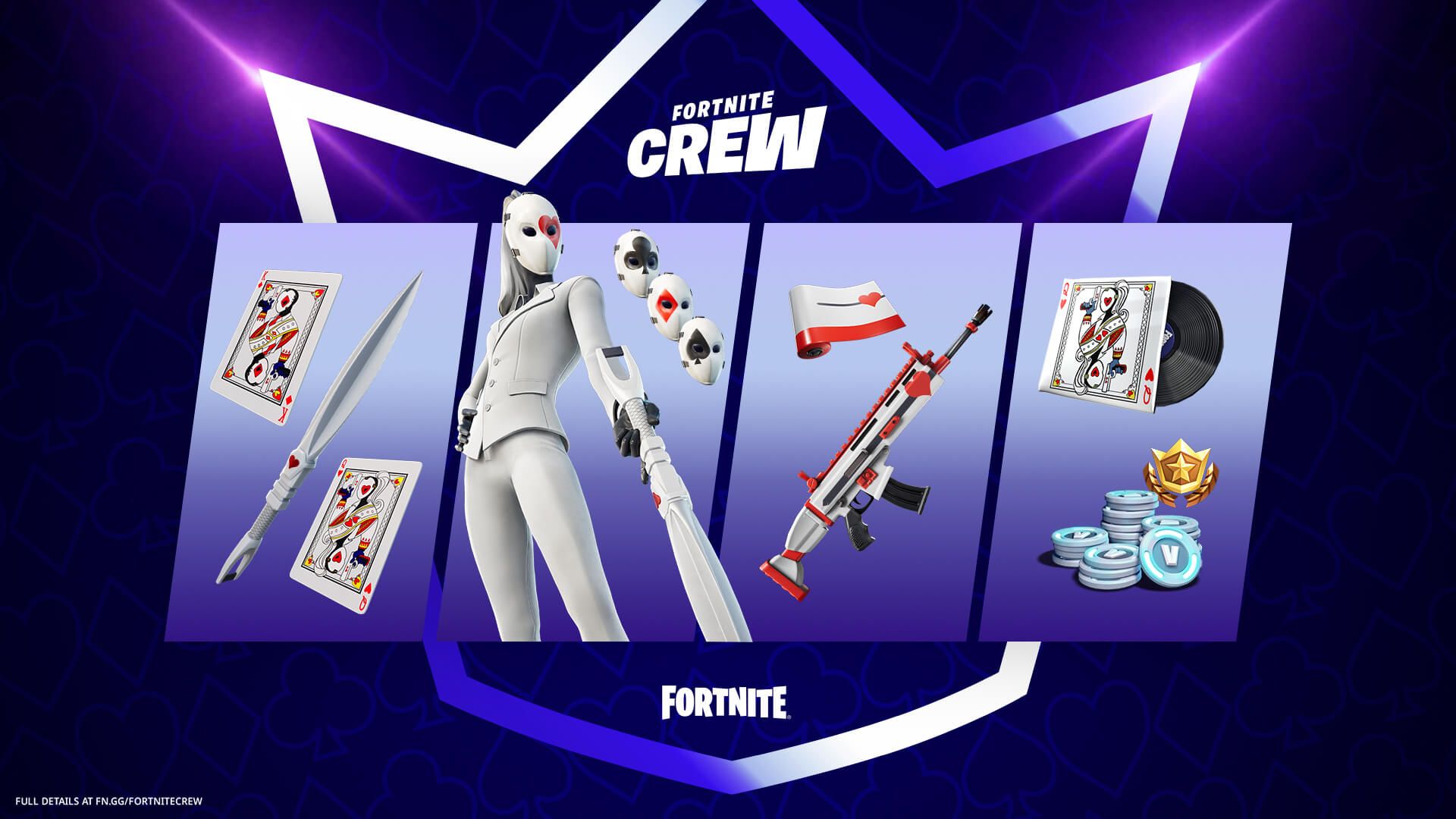 Also included is the Calling Card Back Bling, with "Diamond King" and "Heart Queen" variants that spin round when you open a chest.
Complete the look with the matching Stylus Edge Pickaxe and Shooting Shuffle Wrap. Plus, you'll get a special new Lobby Track called The Loveless Bandit.
Fortnite Chapter 3 Season 4 Battle Pass
Being a Fortnite Crew member means you'll always have access to the current season's Battle Pass. With Season 4 set to begin in just a couple of weeks, signing up now would bag you both the current Season 3 Battle Pass and the new one when it releases.
If you already own the current Battle Pass when joining the Fortnite Crew, you will receive a one-time 950 V-Bucks refund instead.
More bang for your V-Buck
Speaking of the famous in-game currency, another benefit of Fortnite Crew membership is a monthly 1,000 V-Bucks bonus.
These extra coins will be dropped into your account on your billing date every month for as long as you remain subscribed.
Wolverine Zero Crew Pack
Anyone who registers for the Fortnite Crew before 8PM ET, August 31, will get August's Crew Pack too. This features the Wolverine Zero skin, accompanying cosmetics, and permanent access to Fortnite Save the World.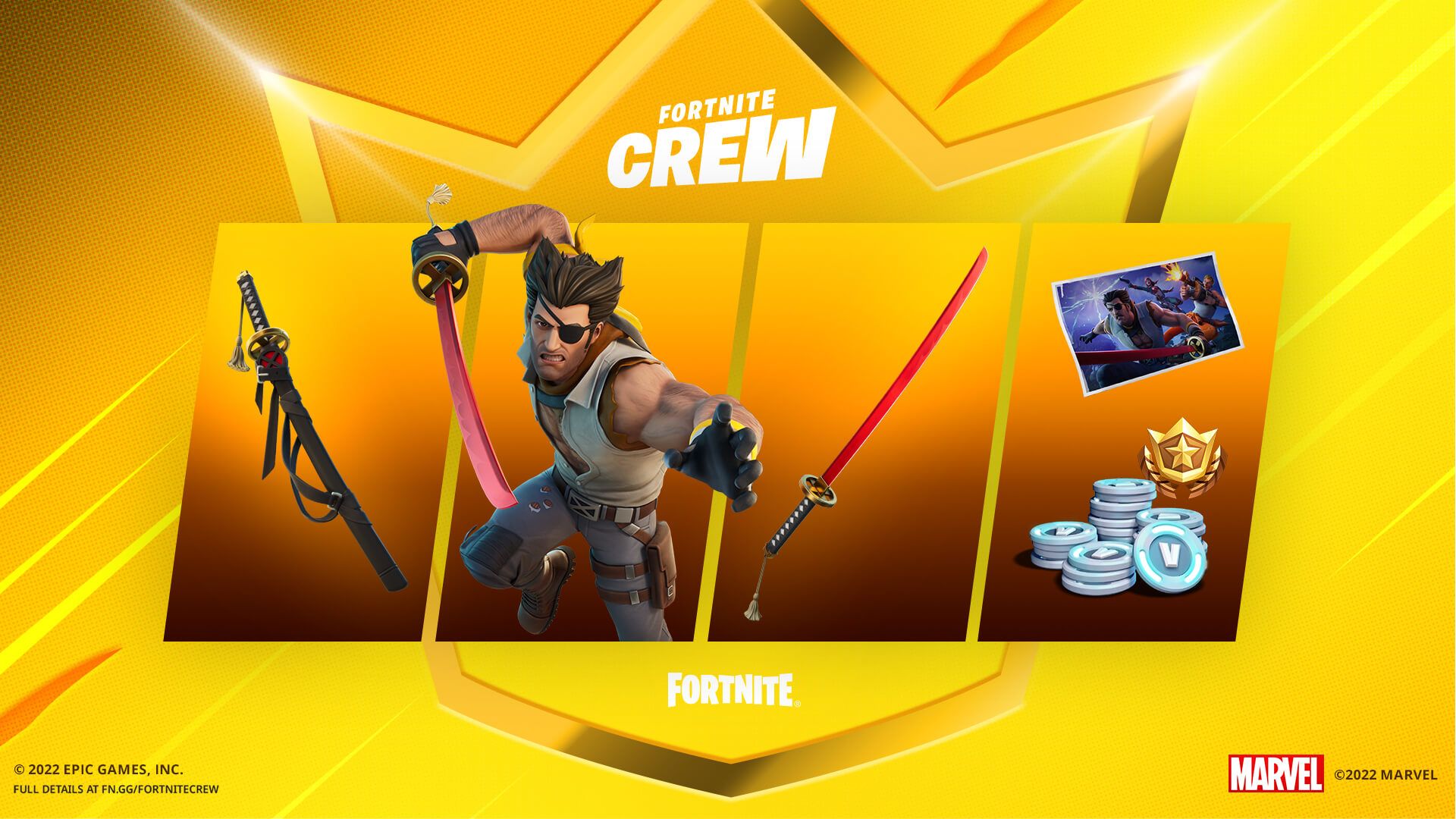 Of course, if the Wolverine Outfit isn't your thing, you can wait till next month to subscribe and your membership will still be active when the October Crew Pack releases.
Fortnite Crew memberships cost $11.99 per month or your local equivalent and can be cancelled anytime. Check out Epic's official Fortnite Crew FAQ for more information.