Get your hands on the Khari (Galaxy Evolved) Outfit in Fortnite by playing in the Galaxy Cup 3.
The Fortnite Galaxy Cup returns for a third time this July, giving Android players the chance to unlock a new Outfit early before it arrives in the Item Shop.
You'll have two shots at winning this year, with separate tournaments on July 16 and 17.
The event is only available on Android devices; head to Fortnite.com/Android to download for free. This is a Zero Build Solo competition, presented by Samsung.
Points will be awarded for both placement and eliminations, with prizes for the top performers. You only have two hours to complete a maximum of seven matches, so try to make every game count!
Scoring System
Victory Royale: 30 points
2nd: 25 points
3rd: 22 points
4th: 20 points
5th: 19 points
6th: 17 points
7th: 16 points
8th: 15 points
9th: 14 points
10th: 13 points
11th - 15th: 11 points
16th - 20th: 9 points
21st - 25th: 7 points
26th - 30th: 5 points
31st - 35th: 4 points
36th - 40th: 3 points
41st - 50th: 2 points
51st - 75th: 1 point
Each Elimination: 1 point
You can track your performance live via the leaderboards on our Events Page.
Prizing
The best players on each region will unlock the Khari (Galaxy Evolved) Outfit with Terrabound Style and Truth's Quiver Back Bling for free. Here's where you'll need to place:
EU: Top 4,500
NAE: Top 2,300
NAW: Top 800
Asia: Top 800
Brazil: Top 800
OCE: Top 400
Middle East: Top 400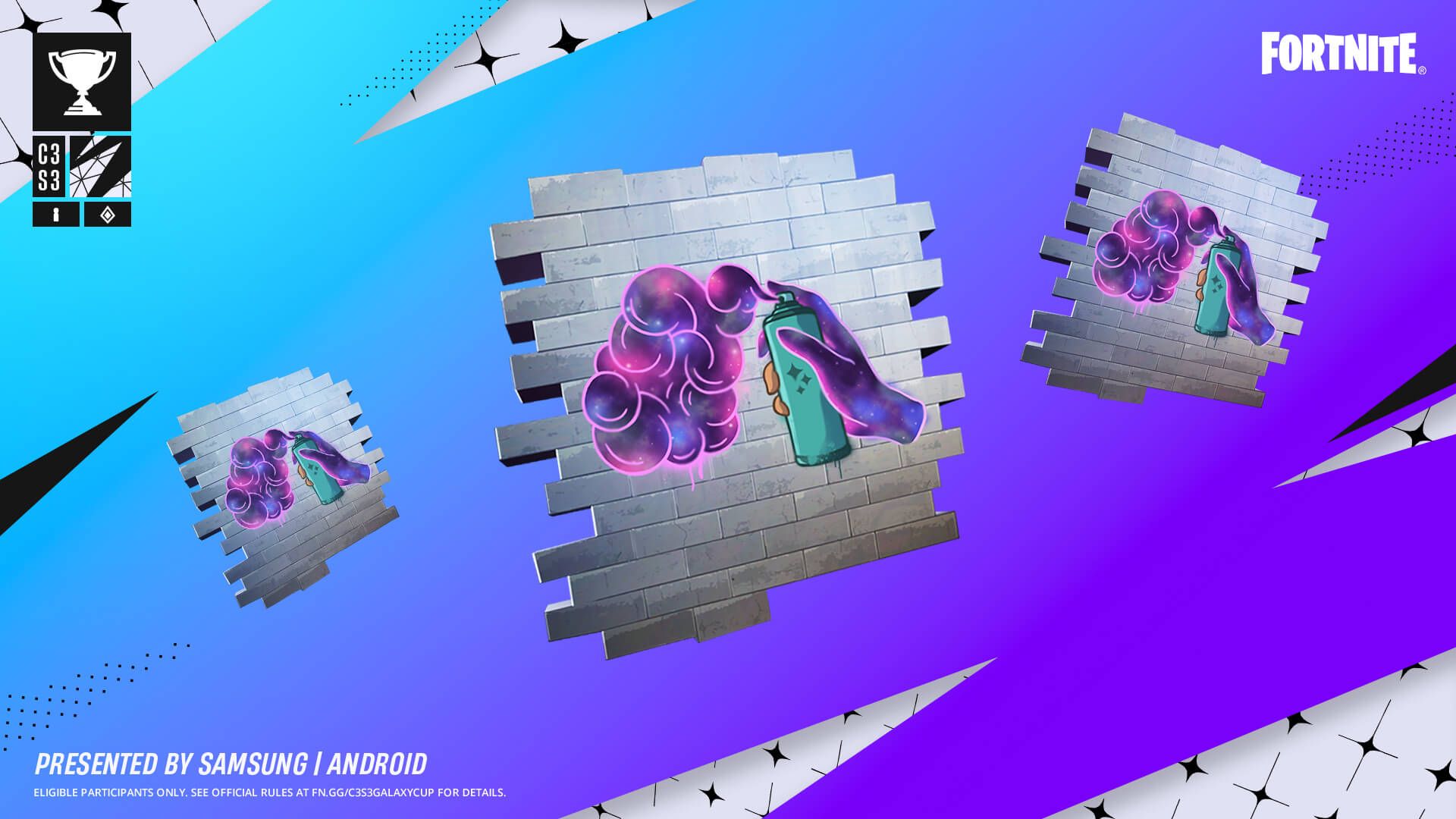 As a bonus reward, anyone who scores at least 8 points on either session will be gifted the Galaxy Creation Spray!
There is no minimum Arena requirement for the Galaxy Cup 3, but you must have Two-Factor Authentication enabled on your Epic account.
Read the Fortnite Galaxy Cup 3 Official Rules for full details.