Time is ticking. The end of Fortnite Chapter 3 Season 2 fast approaches, and it looks like it's going to go out with a bang!
In a new blog post, Epic Games has officially confirmed the Fortnite 'Collision' in-game, live event. An accompanying Tweet claims that players will be "transported to an experience that's out of this world".
When is the Fortnite event?
Collision begins at 4PM ET on June 4. This is a one-time event, meaning unfortunately there won't be showings at different times for other regions.
The Collision playlist is set to go live 30 minutes before this, and as always, it's best to log in nice and early. The servers are often overwhelmed with so many people signing in, and this one could be incredibly busy.
Multiple leakers agree that Fortnite Chapter 3 Season 3 will be starting the next day, June 5. This likely means an extended period of downtime between the event and new Season launch.
Free Cosmetics
As a memento of the occasion, all players who load up Fortnite between 8AM ET on June 4 and the end of the event will unlock an exclusive Loading Screen and Lobby Track.
Additionally, the Mecha Weapons Team Outfits will arrive in the Item Shop during the lead up to Collision to help you look the part.
What we know about Collision
Though we don't want to delve into any potential spoilers for the event, there are a few key facts to consider.
The new Collider POI recently appeared by Loot Lake, and will undoubtedly be at the heart of the action. It is thought to be another Doomsday Device, much like Midas had at The Agency during Chapter 2, Season 2.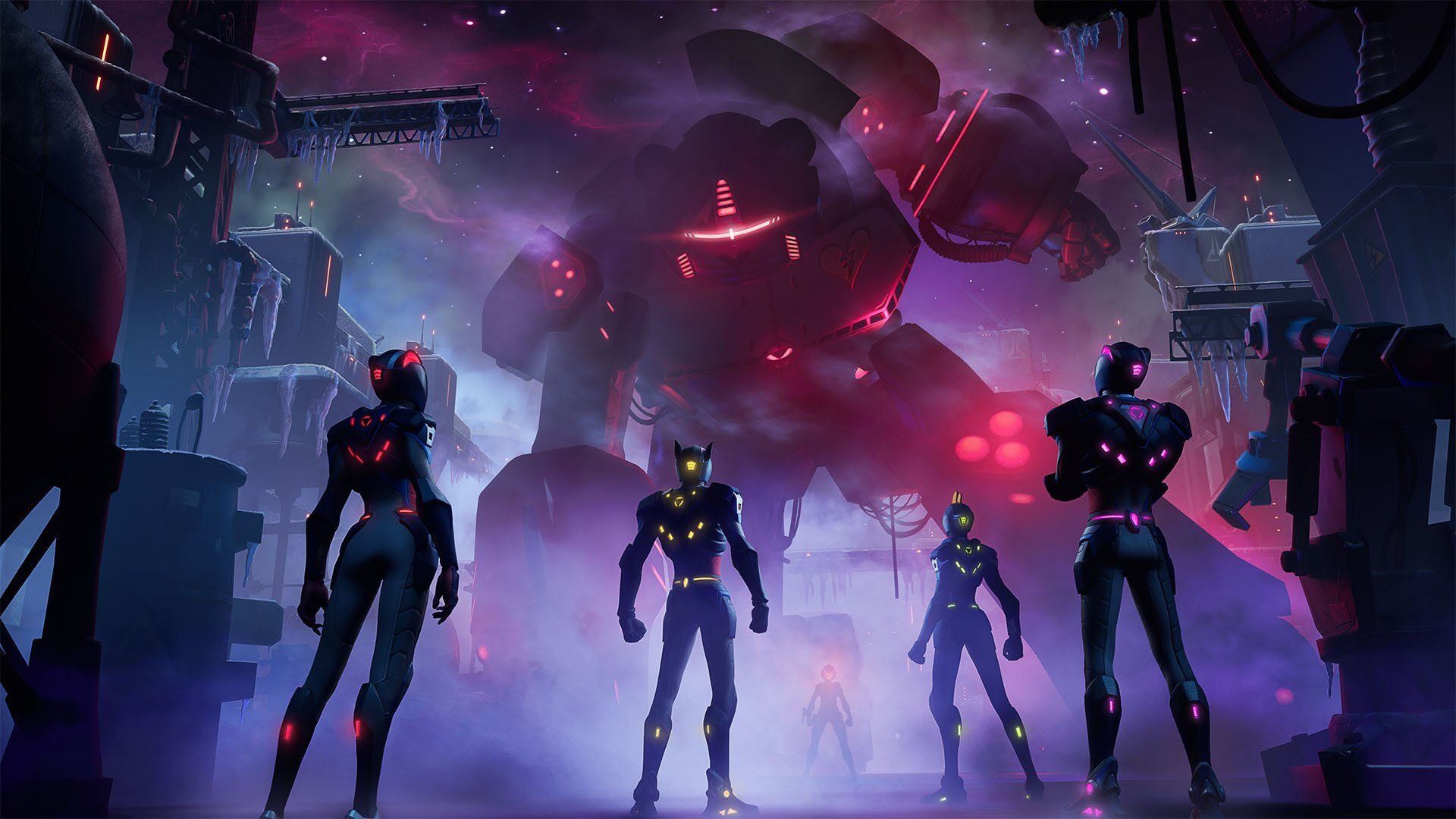 Epic has stated that we will need "all hands on deck", so it will probably be another interactive experience.
C2:S2's Doomsday event had a monumental effect on the next season, leaving the Island largely submerged under water. I wouldn't be surprised to see Collision produce similarly dramatic map changes.
One thing's for sure. This is the earliest Epic has ever announced an end of season event, so they definitely want to give a lot of notice and make sure as many people as possible attend.
With the success of Zero Build and Chapter 3 in general, they will be hoping to keep the momentum going and bring Fortnite back to the forefront of gaming culture. This will be fun!