Fortnite v20.30 is live. Look out for a major Shotgun buff, the return of a fan favorite vehicle, and much more.
As we move rapidly towards the conclusion of Fortnite Chapter 3 Season 2, things are starting to heat up on the Island. Tuesday's update may be the biggest of the season, bringing a whole host of exciting gameplay changes to explore.
Tilted Towers Destruction
The IO's battle against the Resistance has finally made its way to Tilted Towers… and it's not pretty. Many of the buildings have collapsed already, so the famous POI could well be gone by the start of C3:S3.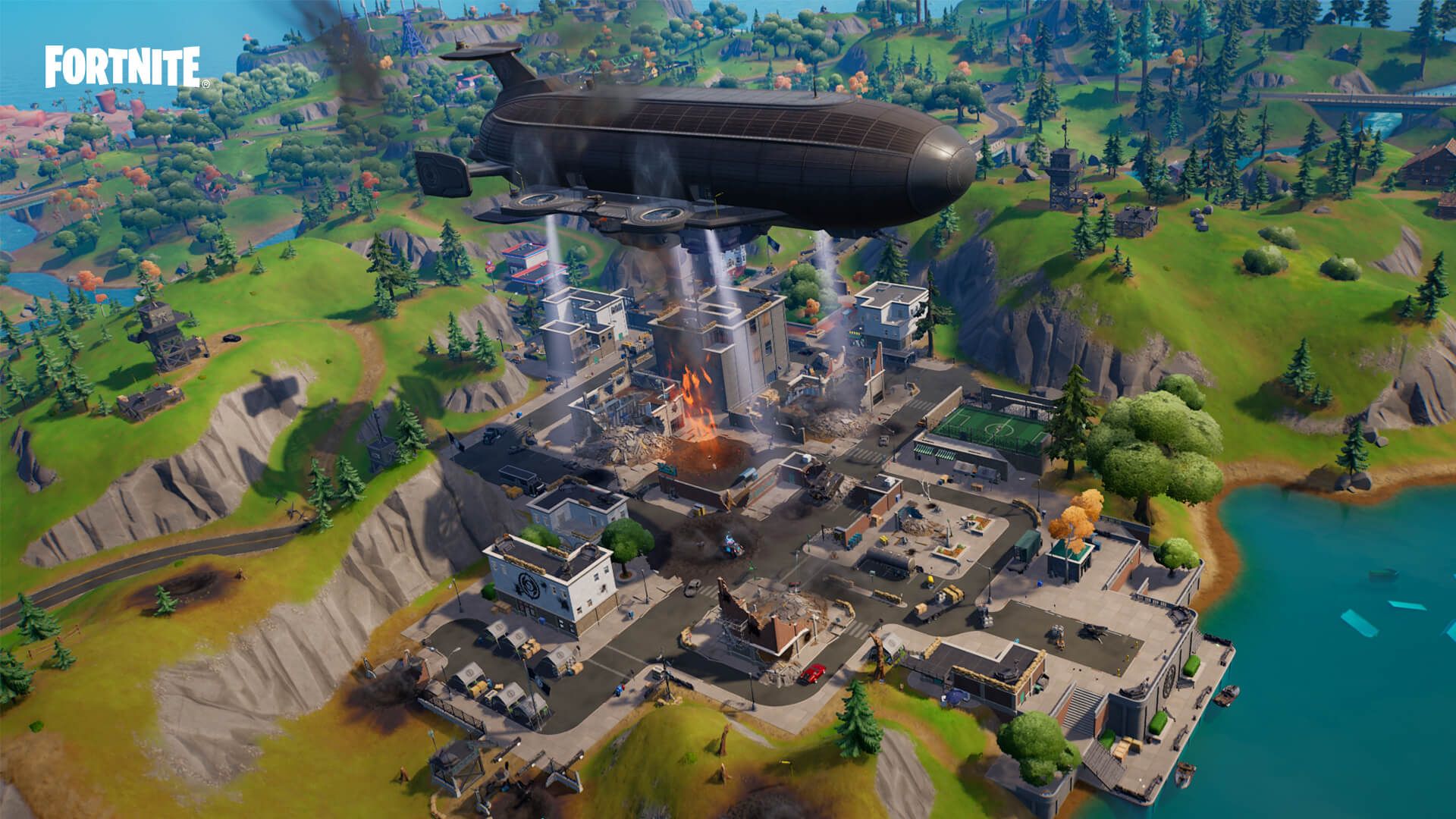 As always, the two armies are fighting it out on the ground, while Huntmaster Saber stalks the IO Blimp above.
Star Wars Celebration
As suggested by recent leaks, Fortnite will once again be celebrating Star Wars Day. But this year it's not just for May the 4th, the festivities are live now until May 17.
So, what's going on?
Lightsabers are back, they're super easy to find and available in four different colors. Plus, the E-11 Blaster Rifle can be found in Chests or as floor loot, or purchased directly from a Stormtrooper for 100 Bars.
There's also a new set of Star Wars Quests active in-game. Complete five of them by May 17 to unlock a special Empire Banner.
All previous non-Battle Pass Star Wars skins will appear in the Item Shop over the next two weeks. These include: Imperial Stormtrooper, Kylo Ren, Zorii Bliss, Finn, Rey, Sith Trooper, Boba Fett, Fennec Shand, and Krrsantan. A new Obi-Wan Outfit has been teased too!
Lightsabers and E-11 Blasters won't be in Arena or tournaments, except today's "Star Wars" Lightning Cup.
Choppa Unvaulted
One of the most popular additions from Fortnite Chapter 2, Choppas have returned… Well, almost. Funding Stations have appeared at all Seven Outposts where you can donate Bars to help fund a helicopter spawn.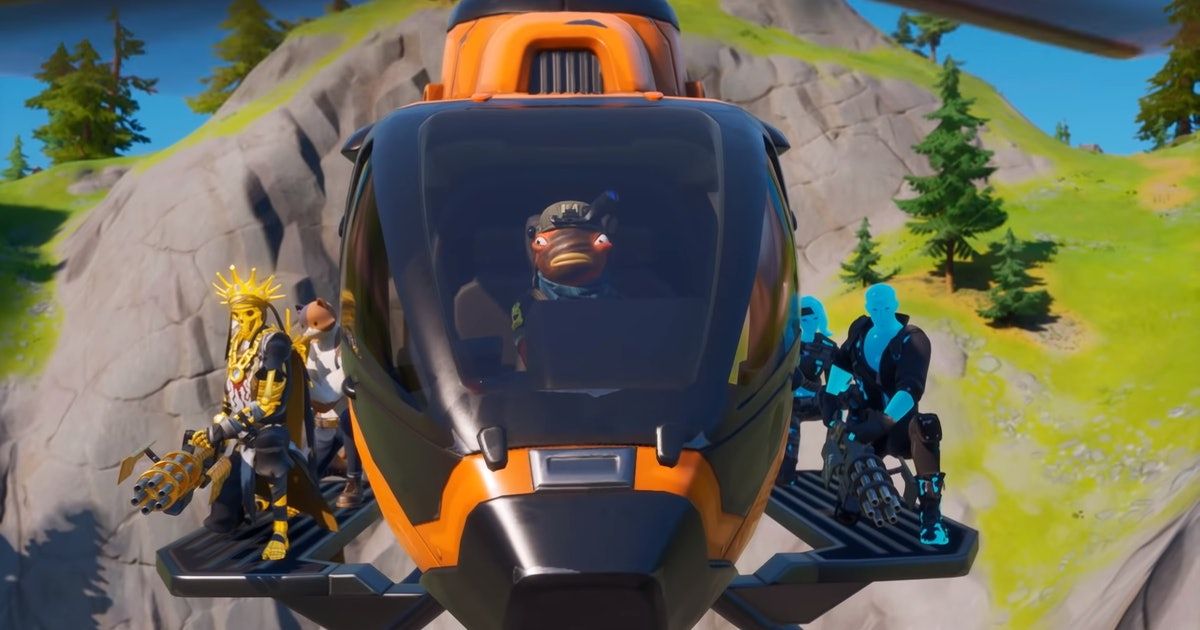 I don't know how long they'll stick around, as Epic appears to be working on a couple of interesting new vehicles for next season. Choppas will not feature in competitive playlists.
Shotgun Buff
Shotguns have been severely outmatched by SMGs so far in Chapter 3. In a move to address this, all Shotguns (including those not currently available in Battle Royale) have been given a damage boost.
Here are the exact adjustments from the official blog post:
Minimum pellet-hit count increased from 3 to 4 for the Striker Pump Shotgun, Auto Shotgun, and Drum Shotgun.
Striker Pump Shotgun and Auto Shotgun pellet damage and headshot damage increased.
Ranger Shotgun and Drum Shotgun headshot damage greatly increased, but no change to base pellet damage.
Drum Shotgun damage falloff adjusted, shortening effective range.
To maintain balance, all Shotguns have additionally been given a "max damage cap" to prevent them becoming too powerful.