Visit a long lost location and meet a friendly giant in the first major content update of Fortnite Chapter 3.
This is the one we've been waiting for! Fortnite's highly anticipated v19.10 build is live and fans have not been disappointed.
Tilted Towers
Thankfully, despite recent rumours of a potential delay, Tilted Towers has returned right on schedule. Exactly four years from the day it first arrived, the original home of the hot-drop is back.
And as you would imagine, it's hotter than ever. Right now, you can expect almost everyone in your lobby to land there, and this probably won't change for a couple of days.
The best bit is that it is finally the real Tilted again. Not a revamp, or just certain parts, every iconic building, from the clock tower to "Big Bertha", is there to be explored. This is sure to grab the attention of some players who haven't touched Fortnite in a while… cough cough Nickmercs.
Klombos
Waking up from hibernation beneath the snow, a new creature is stirring. But don't fear, these huge dinosaurs known as Klombos are actually very friendly.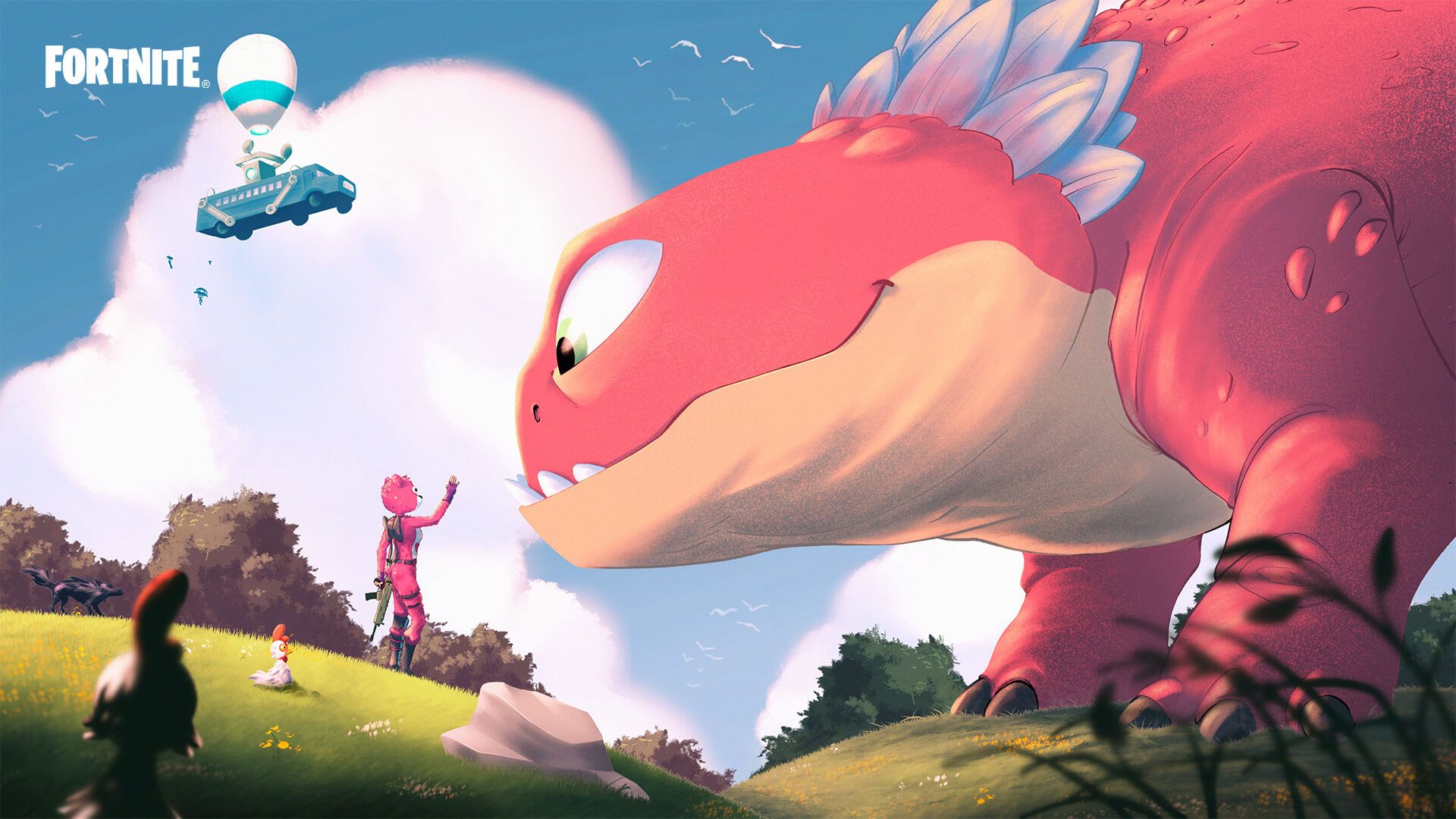 Leaked under the codename "Butter Cake" since day one of Chapter 3, Klombos can finally be found patrolling the Island. Need a quick rotate? Climb up their tail to the blowhole on their heads to get yeeted dino-style.
Once a Klombos has eaten enough, it will begin to sneeze out loot. Its favorite snack is Klomberries. These can be plucked from small bushes and are also handy for healing players.
Grenade Launcher
Fresh out the vault, the Grenade Launcher is back too. To keep things from getting too explosive, they can currently only be found in Rare Chests, Supply Drops and Sharks.

Additionally, they have been adjusted to be more responsive. According to Epic, "projectiles now explode after their first bounce and fire more directly at your target".
Competitive Updates
Neither Grenade Launchers or Klombos will feature in competitive playlists. However, Klomberries will be included.
Interestingly, Shield Kegs and Armored Walls have been added to competitive as well. The Armored Walls will have a reduced pick-up limit, but could still be very powerful to protect against spray in endgame.
Cosmetics
Check out some of the exciting upcoming skins courtesy of @ShiinaBR and XTigerHyperX2: