Fortnite Chapter 3 hasn't even started yet and it's already generated more excitement than we've seen in years.
Contrary to previous downtime predictions, it looks like Fortnite Chapter 3 is just hours away. The trailer has now been officially posted by Epic Games and hype is spreading fast throughout the community.
Map
Following Saturday's mind blowing "The End" live event, the Battle Royale Island flipped upside down. Using the Twitter hashtag #FortniteFlipped, fans helped reveal a brand-new map.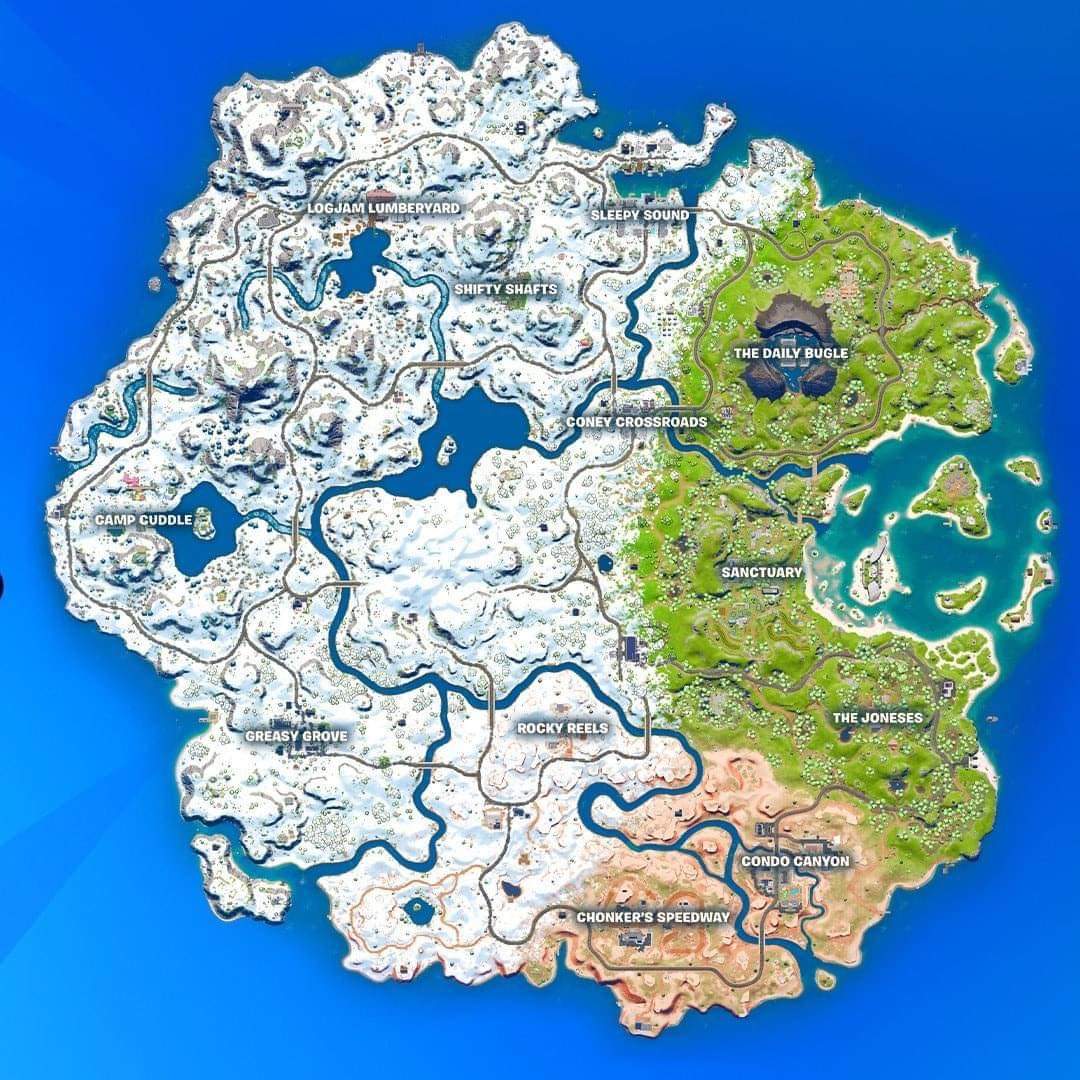 The map features snow, dessert and grass biomes, and includes a bunch of original locations along with some old favorites. Greasy Grove and Shift Shafts make a return, and leaks suggest that Tilted Towers is frozen underground and set to slowly reveal.
Weapons + Items
Through the gameplay trailer and a series of leaks, we can see a total refresh of the loot pool. Here are the new weapons confirmed so far:
Hunter Bolt-Action Sniper
The trailer also showcases a throwable tent, "where you and your squad can heal and store items, from match to match". Re-Fill and Med Mist consumables appear to be the latest heals, the video shows a character throwing what looks like a "Splash Shower", which would heal multiple players at once.
Victory Crown
To make those Victory Royales feel extra special, winners will now earn the "Victory Crown". It seems as though this may be something you can wear in your next match to show enemies that you mean business.
Additionally, according to @iFireMonkey, the "Crowning Achievement" Emote will display your current win streak. Time to play for the dub!
Sliding
Having been leaked since the summer, the trailer confirms that a new sliding mechanic is here for Chapter 3. It will allow you to head down hill at great speeds and evade your opponents' shots. You can even fire your own weapon while sliding.
What's more, in certain areas you will be able to swing in a Spider-Man-like fashion to quickly navigate through the air. Speaking of the famous webbed superhero, Spider-Man headlines the Season 1 Battle Pass, promoting the launch of the upcoming No Way Home movie.