Indie studio "Harmonix" has joined the Epic Games family to help with the production of musical events in Fortnite.
From the original rocket launch in Season 4 to the debut Marshmello show in February 2019, Epic Games has taken pride in mesmerising players with unique in-game events since very early on. They allow people from all walks of life to come together in one place for a memorable shared experience.
They stepped things up a notch in Chapter 2 with an upgrade to the game engine allowing for a stunning array of new visual effects. Travis Scott's "Astronomical" concert, which attracted over 27 million attendees in total, took fans on a journey through an entirely different universe.
On Tuesday, Epic announced its acquisition of independent game development studio Harmonix. Over the past two and a half decades, Harmonix has tried to redefine the way that consumers interact with music, with their most notable titles including Guitar Hero, Rock Band and Dance Central.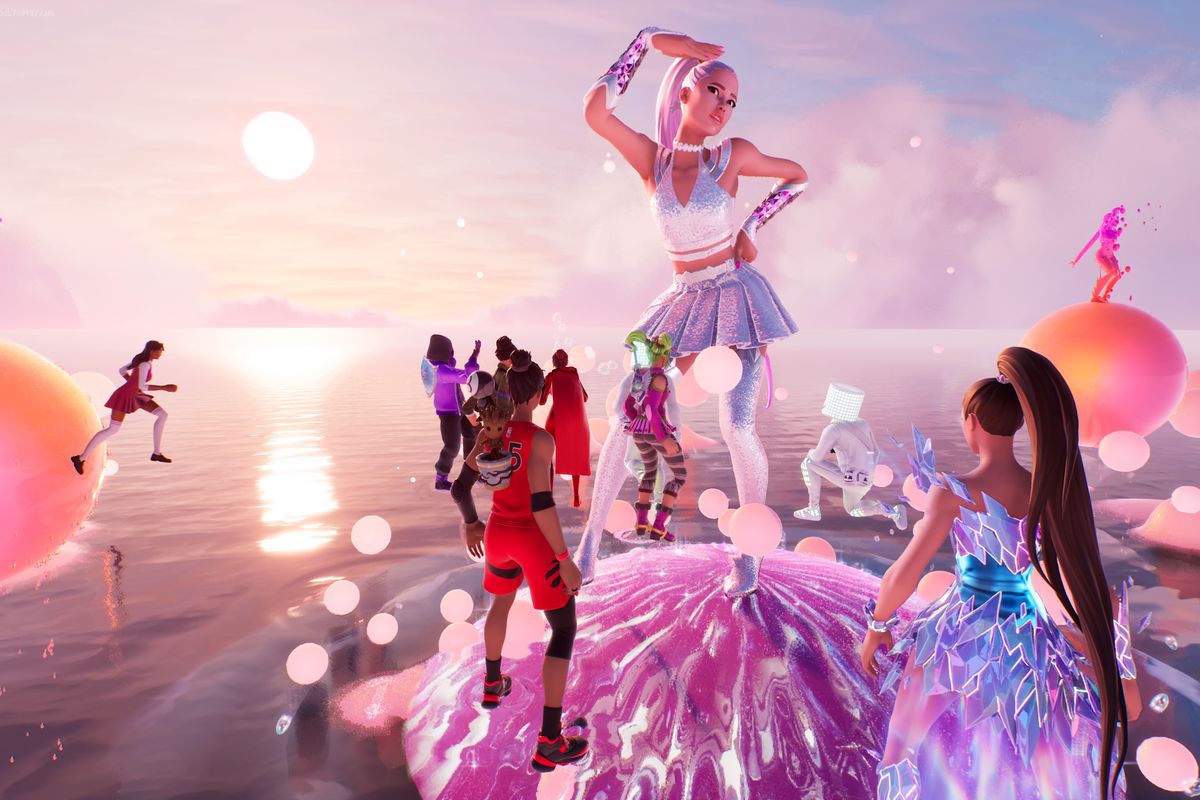 "The Harmonix team will collaborate closely with Epic to develop musical journeys and gameplay for Fortnite" explained the press release. Vice President of Game Development at Epic Games, Alain Tascan added, "Together with the Harmonix team we will transform how players experience music, going from passive listeners to active participants".
This is exciting news for Fortnite players as it quite possibly means more regular events at an even greater scale. Additionally, the use of the word "gameplay" indicates that they may be working on non-musical activities too.
Another bonus is that hopefully this influx of resources will free up Epic staff to put a stronger focus on Fortnite gameplay. Many felt that Chapter 2 was disappointing in terms of updates and map changes, and perhaps this is something they will attempt to remedy going forward.
It may not be until later in 2022 that we really begin to see the impact of this partnership, but it certainly has potential. Popular leaker @HYPEX recently shared a list of future collabs that were highlighted in the Apple vs Epic court documents earlier this year, names still yet to be seen include Lady Gaga and Beyonce.
One thing we do know for sure is that the next in-game event is fast approaching. The Chapter 2 Finale, branded "The End", is imminent, and you will not want to miss it!